There are total 4 bidders for the Bernam Street Condo by MCC Land and the top bid of $440.9 million came from Chinese developer Hao Yuan Investments, and translates to a land cost of $1,463 psf per plot ratio (psf ppr). It is estimates that the breakeven price for the new project to be about $2,100 psf, with selling price of around $2,430 psf, assuming a 15% profit margin.
Anyone can invest as much in real estate as they want to be relieved and eager to enjoy their latest prices. For more inquiries, please contact us at the Hotline sales information to fill out the contact form here.
---
Hao Yuan Investments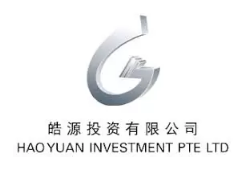 Bernam Residences will be developed by renowned Singapore-based Chinese developer Hao Yuan Investments otherwise known as HY Realty Pte Ltd. The group has successfully secured the government land sales (GLS) bid by Urban Redevelopment Authority's prime site in Bernam Street , Tanjong Pagar at S$440.9 million.
Hao Yuan Investments is a young but promising developer that was established in Singapore on 4 June 2010. Backed with a good history and proven track records, Hao Yuan Investments's core businesses is in Singapore's real estate focusing in residential private and executive condominiums in Singapore.
Haoyuan Investment has to date within a short span of 10 years focused in bidding for residential sites and developing these sites to beautiful homes for home buyers who trusted them. They have completed several executive condominiums like Northwave, Forestville and private condominiums like The Nautical, Sea Horizon and Queens Peak.
In 2013, the group had acquired a huge land parcel of 36.8 acres in Malaysia's Iskandar Waterfront for $485.81 million and plans to develop the Malaysia plot into several high end commercial, retail and residential developments over the next 8 years.
Haoyuan Investments is a reputable Singapore based developer that is highly driven and strives to deliver good value along with high qualities to buyers and investors who believe in them.Their next upcoming launch will be Bernam Residences in prime district 2's Tanjong Pagar that was highly contested for during the GLS bidding.
The highly anticipated Bernam Residences condo pricing is not released and pending announcement.
---
MCC Land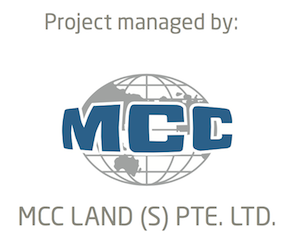 Incorporated in 2010, MCC Land (Singapore) Limited has been actively involved in Singapore's real estate scene and achieved good results. It has developed five development projects, co-developed two development projects and managed five development projects. The company has been ranked Singapore's top 10 real estate developers for three consecutive years and won the "Asia's Top Influential Brands" award.
China Jingye Engineering Corporation Limited (Singapore Branch) is a registered contractor with the Building and Construction Authority of Singapore (BCA) and the only State-owned enterprise in Singapore to obtain the highest A1 grade in both General Building (CW01) and Civil Engineering (CW02) categories. The company is influential in Singapore with excellent performance in both public and private construction sectors. The company is the main contractor for Singapore's iconic landmark projects - Universal Studios Singapore and Maritime Experiential Museum, Resorts World, Sentosa.
China Jingye Construction Engineering (Singapore) Private Limited has extensive experience in private civil engineering sector. As the general main contractor for MCC Land, it is responsible for most of its property development projects. The company has been part of MCC Singapore since its inception in 1996. It has accumulated comprehensive engineering performance and experiences in turnkey, specialised contracting, supply and subcontracting works.
Established in 2012 as MCC Singapore's gateway to Southeast Asia, MCC Bina Sdn Bhd undertakes large-scale projects in Malaysia.
In recent years, MCC Singapore has expanded its business to countries like Malaysia, Indonesia and India, cementing MCC Group's foothold in South East Asia.