Find Your Dream Home
Cairnhill 16 Condo is comprises 15-storey residential flat development (39 units) with basement car parks. Every residence is luxuriously designed for maximum space. Living and dining areas are set side-by-side and interchangeable to custom-fit your personal preferences. All residences are thoughtfully expressed with high ceilings to frame spectacular views, with select ones offering soaring ceiling heights of up to 4.2m and movable balcony screenings.
Cairnhill 16 Tsky Developments will be your home with interiors conceived to be open, flexible and adaptable to your needs. Enjoy the flexibility of creating a bigger, more seamless space by merging both living and bedrooms. Alternatively, choose a higher ceiling loft suite which comes with an upper deck that can double up as a guest room, study or hobby nook.
Offering ownership in perpetuity, a residence at Cairnhill 16 is a privilege that can be treasured for generations.
Quick-hand booking the showflat viewing as well as VVIP discount via visiting The Developer now!
Schematic Diagram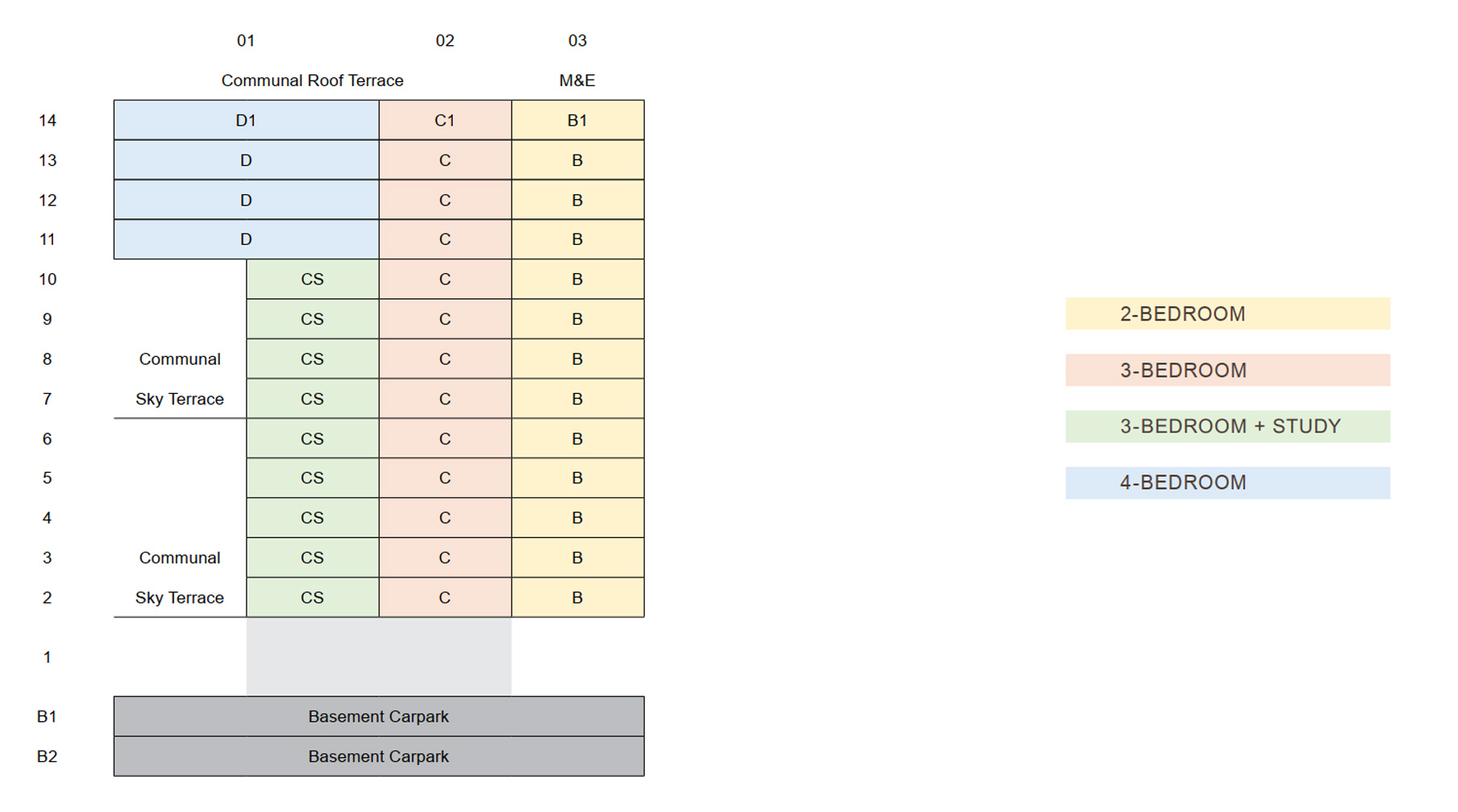 Cairnhill 16 Floor Plans
Apartment Units
The 39 well-crafted apartment units are distinguished by their functional and efficient space planning. Private lifts are provided for all units, and living and dining areas open out to the views beyond.
Well-designed bathrooms with designer fittings and elegant cabinetry works complement the luxurious stone finishes. The carefully selected materials and finishes achieve a timeless and elegant interior environment.
Throughout the apartment, thoughtfully designed spaces abound. The architects have paid meticulous attention to ensure every aspect of the development has been refined up to the smallest detail.
Units
Private lift access for all units.
Unit layout – meticulously designed with efficient use of space.
Wide frontage – Living Dining areas side by side with flexibility for reconfiguration.
Daylighting – full height curtain walls wrap around the corner of bedrooms to offer wide view angles.
High Ceiling – Ranging from 3.2 metres and 2.8 metres for all units. Additional height (4.2m and 2.8m) for 14th Storey units.
Luxurious fittings – imported kitchen, luxury branded kitchen appliances, rose gold luxury branded sanitary fittings, etc.
Nature-inspired balcony sun shading screens provided for Type CS and Type D units along West facing façade.