Cairnhill 16 is prime located at 16 Cairnhill Rise, right in the heart of Orchard Road, district 9 Singapore. Within walking distance to three MRT stations (including Orchard), Cairnhill 16 elevates city living to exceptional heights.
Cairnhill 16 Location
TODAY, STILL AN ABODE FOR THOSE AT THE TOP
Cairnhill, a locale of luxury and style, above the pulse of the city. A heritage of prestige, wealth and prominence in Singapore's rich history. Cairnhill 16 is not just luxury living. It is luxury living as unique as you are. It is about starting a whole new life's journey. It is more than an address. It is about who you are and how you live.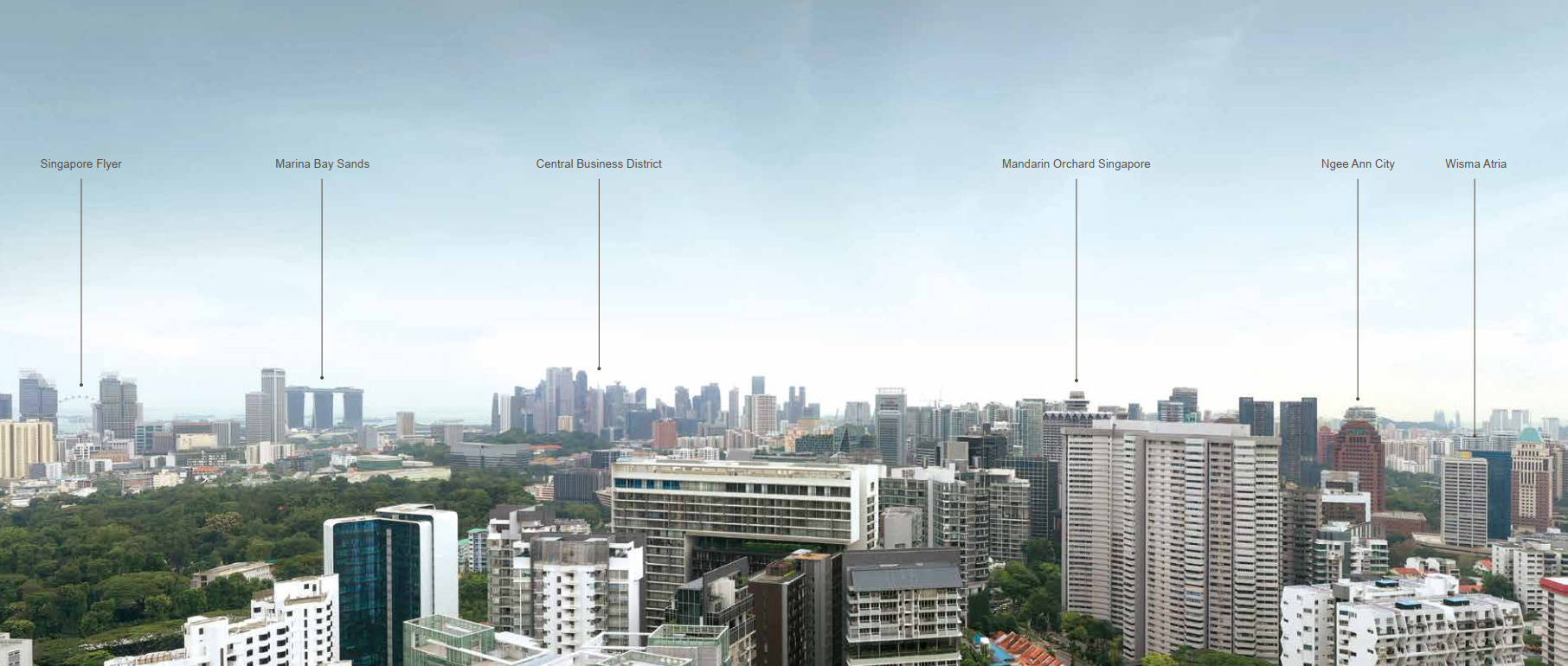 PRIVILEGE IS A POSITION OF ADVANTAGE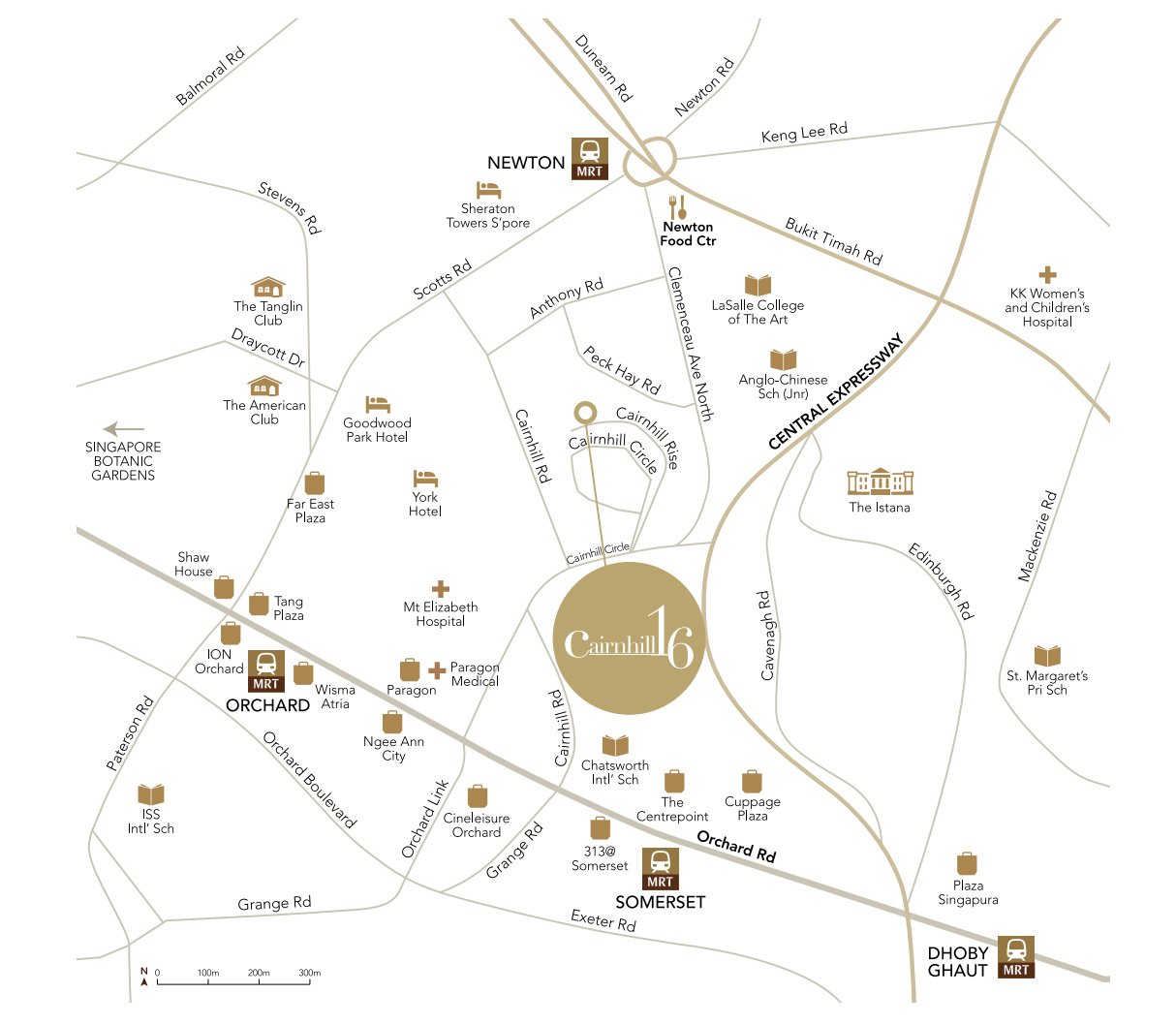 With a prime location at the core city center, right in the heart of Orchard Road, and within walking distance to three MRT stations (including Orchard), Cairnhill 16 elevates city living to exceptional heights. It represents the best of cosmopolitan living and is near to the Singapore Botanic Gardens, the UNESCO World Heritage site, and within close proximity to the world-class medical hub comprising Mount Elizabeth Medical Centre and Paragon Medical. Well served by a comprehensive transport network, Cairnhill 16 is conveniently connected to the Central Business District, Marina Bay, the future Greater Southern Waterfront and right up to the airport.
PRIVILEGE IS THE HIGH LIFE REDEFINED IN DISTRICT 9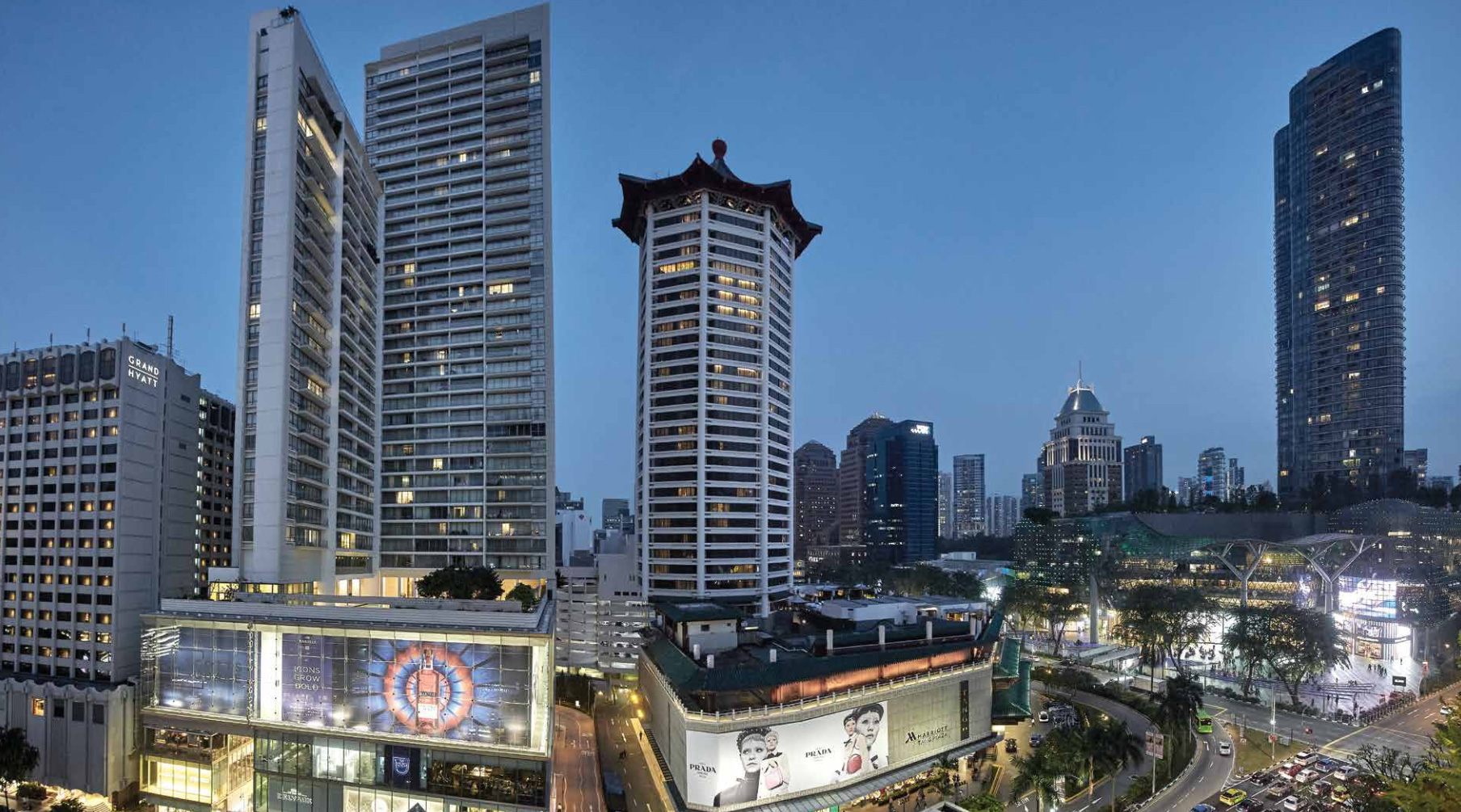 By the 1900s, Cairnhill was becoming a suburb of choice not just for the Europeans but for the rich Asians - Chinese, Jews, Indians and Arabs who made personal fortunes out of trade and property. Eminent residents included Tan Kah Kee, the rubber tycoon and philanthropist, and Tan Chin Tuan, the prominent banker. Gradually a third group joined the wealthy - the professionals, principally doctors, lawyers, and architects. It was this group of professionals that gave Cairnhill its cosmopolitan flavor. Up to this day, Cairnhill still retains its hallmark as one of Singapore's most prestigious address
Minutes' walk from Orchard Road and Newton MRT station, this centrally located property is well connected and within easy access to the convenience of Singapore's exclusive shopping belt.
Recreation And Lifestyle Choices
Cairnhill 16 @ Cairnhill Rise is enhanced by the wide network that connects the area to other major parts of Singapore. You can travel easily via public transportation like as Somerset MRT Station, Dhoby Ghaut MRT and Newton MRT Station. The convenience you will enjoy living here is unmatched. You will also enjoy easy access to nearby schools, shopping centres, and restaurants at surrounding neighborhood.
Cairnhill 16 @ Somerset MRT has a great shopping destination. Which offers you plenty of shopping options some which rank among the best in the world. Living at Cairnhill 16 Condo means no worries concerning shopping needs. Most of them are conveniently located and will take you a few minutes to arrive. There are significant destination are Paragon Shopping Centre, Forum The Shopping Mall, ION Orchard Mall, United Square Shopping Mall... All place are high-rated and attractive more people visiting and shopping.
Invest in the city of the future
Cairnhill 16 District 9 is a numerous cutting edge community facilities to support everyone's modern lifestyle while staying at this impressive condominium. Availability of healthcare facilities is a great factor to consider when looking for your next home. You don't want to live in a place that is far from the hospitals because medical emergencies can arise anytime. Nearby the condo, you can find medical centers including Precious Medical Centre, Mount Elizabeth Medical Centre, Scotts Medical Center and Orchard Medical Specialists Centre. It's so good to live here. Register quickly right today to be one of the lucky person get new home and vvip price.
If you love Cairnhill 16 Condo, please continued with The Facilities to find out about exterior design and beautiful architecture!