Jui Residences By Selangor Dredging Berhad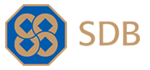 SDB began in 1962, when Mr. Teh Kien Toh incorporated Selangor Dredging Limited. In 1964, the company changed its name to Selangor Dredging Berhad upon listing on the main board of the Kuala Lumpur Stock Exchange.
Laying Solid Foundations
For over two decades, the company's sole business was tin mining. It was the first Malaysian company to construct and operate a dredge. It operated two dredges in Dengkil, Selangor and the second dredge, constructed in 1971 was the largest and most advanced dredge in the world.
In the early 1980s, Selangor Dredging began to put in motion a plan for diversification. This led to the company's involvement various activities including hardware manufacturing and retail manufacturing of tyre rims.
in 1985, Wisma Selangor Dredging, the company's first property was completed. In 1997, SDB's hotel property was completed.
After a period of consolidation which completed in 2004, SDB is now a company focused fully on property activities - hotel, property management and leasing and its main business activity of property development.
SDB is now known as an award winning developer who produces niche property developments with innovative concepts and designs.
---