Ki Residences Facilities
NESTLED IN NATURE, EMBRACED BY LIFE
Bask in the serenity of the leafy Bukit Timah enclave and yet be not far from the lifestyle playgrounds of Holland Village and Orchard Road. With its 999-year tenure, Ki Residences is a home poised to stand the test of time, just like the trees that reside on its ground.
A HOME THAT CELEBRATES EVERY FACET OF LIFE
気
[ KI ]
The Japanese concept of ki (気) may well hold the key to living well. The life force animating us and everything else in the natural world, harmony follows when we honour this interconnectedness in all we do.
木
[ KI ]
More than a place of residence, come discover a veritable retreat. With luxuriant gardens and lush landscaping covering over 35% of the grounds, soak in the healing power of trees (木).
季
[ KI ]
Leave the stress and bustle of the world behind, and surrender to the ebb and flow of the seasons (季). More than 50 facilities provide leisure and recreation come rain or shine.
器
[ KI ]
Whether you're a couple just starting on your life journey or a multi-generational family, here is a home that makes room for you — a vessel (器) housing all that you love.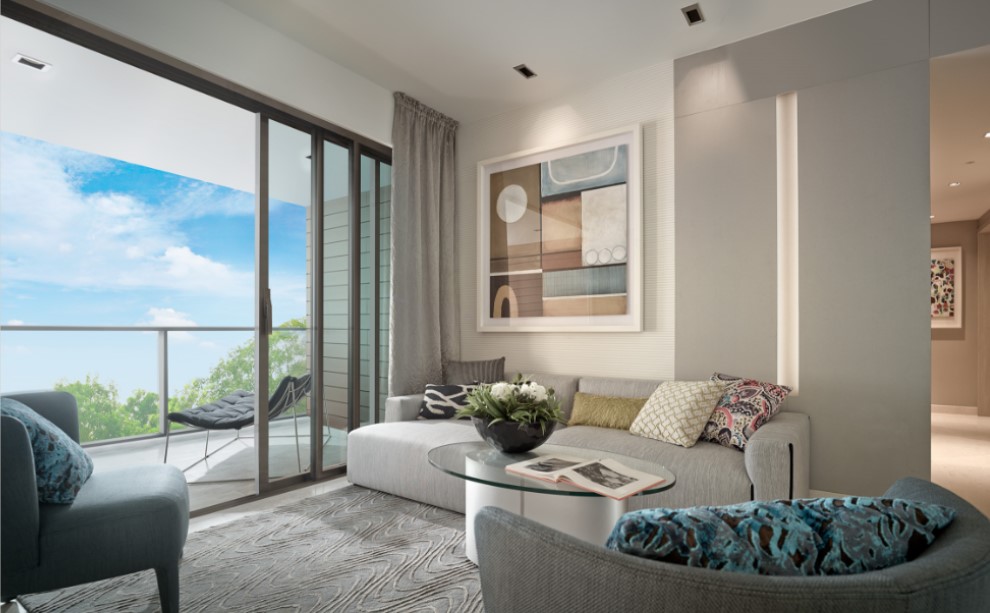 DISCOVER A SANCTUM
660 units weave harmoniously with the tranquil surrounding. Spacious 2, 3, 4 and 5-bedrooms designed with optimum functionality and essentials in mind. A store in every unit, to cater family's need for storage or display of your beloved collectibles.
A natural space of living
Take it all in. Have a ball, live a little to live a little more. Indulge, as they say, in life's glorious pleasures for you only live once. Some pampering by the crystal blue pool, perhaps? Sumptuous feasts your senses yearn for await. If not, immerse in picturesque perfection amid glittering stars, why not. Life couldn't be more alluring than this. And a grand one is one you'll make. A sprawling water feature at the arrival driveway sings a splashing medley; aural treats your ears certainly wouldn't mind. While you immerse in melodic splendour, rest your eyes upon a wall of artistry, designed especially to inspire desire. Surprise your mind, body and soul with facilities you'll agree, are quite like no other. Like the lush Ki Residences, tempting you to unwind. Or if you've got a party planned, the Party Pool and Deck will definitely have you smile.
Celebrating In Style
Take time to mingle with friends and neighbours. Enjoy some quality me-time at the seashore inspired party deck located on the ground floor. The party pavilion and barbeque deck merge enticingly with the spa pool and lap pool, providing easy lounging and entertainment options for relaxing evenings or balmy weekends. Ki Residences By Sunway will be the good selection for your family.
Key Units offer the perfect set up for privacy while maximising investment returns. More details at Floor Plans, explore now!