Lakeside Residences - TRANQUIL LIVING
Lakeside Residences is a beautiful apartment development with lots of charm. There are many facilities that residents can enjoy while living at Lakeside Apartments. Equipped with great facilities to provide full family entertainment needs for your family and loved ones. Immerse yourself in a peaceful and quiet lifestyle as you relax and unwind with family and friends.
See details Lakeside Residences 's Floor Plans for more information from this residential units!!!
The LakeGarden Residences (嘉湖庭) Site Plan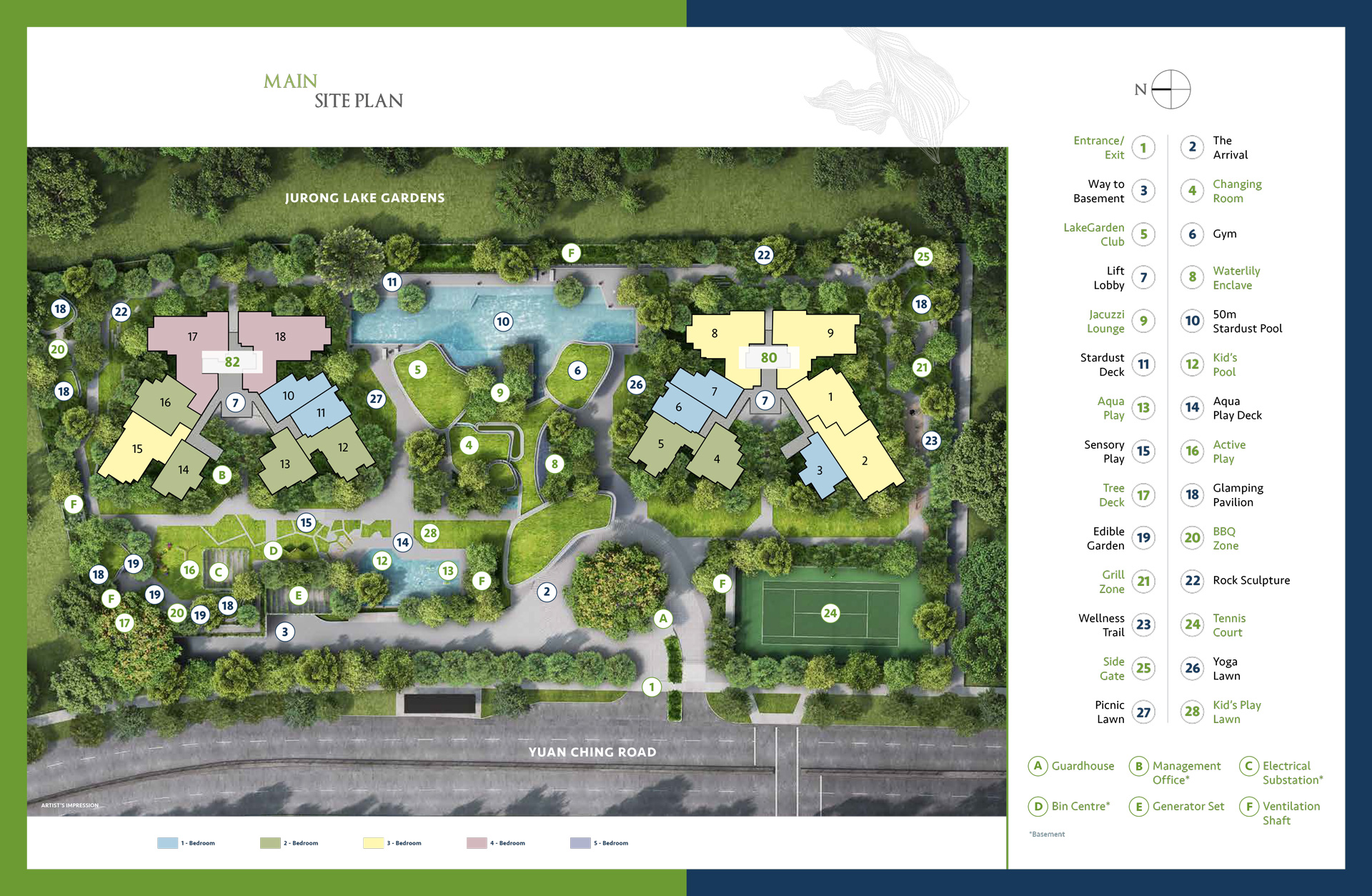 1. Entrance/Exit

2. The Arrival

3. Way to Basement

4. Changing Room

5. LakeGarden Club

6. Gym

7. Lift Lobby
8. Waterlily Enclave

9. Jacuzzi Lounge

10. 50m Stardust Pool

11. Stardust Deck

12. Kid's Pool

13. Aqua Play
14. Aqua Play Deck

15. Sensory Play

16. Active Play

17. Tree Deck

18. Glamping Pavilion

19. Edible Garden

20. BBQ Zone

21. Grill Zone

22. Rock Sculpture

23. Wellness Trail

24. Tennis Court

25. Side Gate

26. Yoga Lawn
27. Picnic Lawn

28. Kid's Play Lawn
A. Guardhouse

B. Management Office*

C. Electrical Substation*

D. Bin Centre*

E. Generator Set

F. Ventilation Shaft
29. Sky Terrace

30. Sky Deck

G. Water Tank
*Basement
The LakeGarden Residences (嘉湖庭) Facilities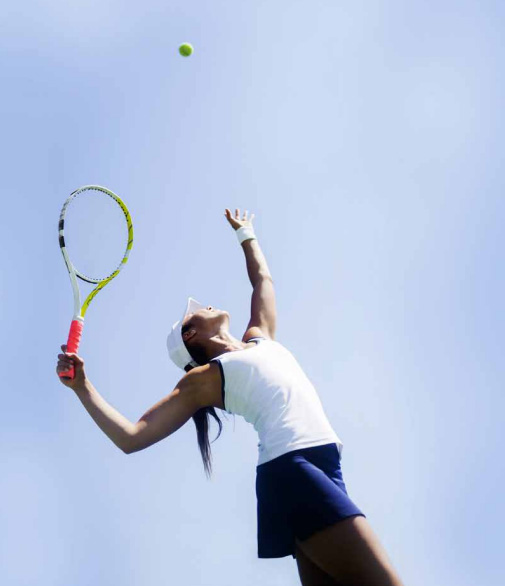 TENNIS COURT
Work up a sweat at the gym with panoramic views of the Stardust Pool or head for a game of tennis at the court. Active Play and Sensory Play areas offer a space for fun and activities for the family.
RETREAT. REJUVENATE. RECHARGE.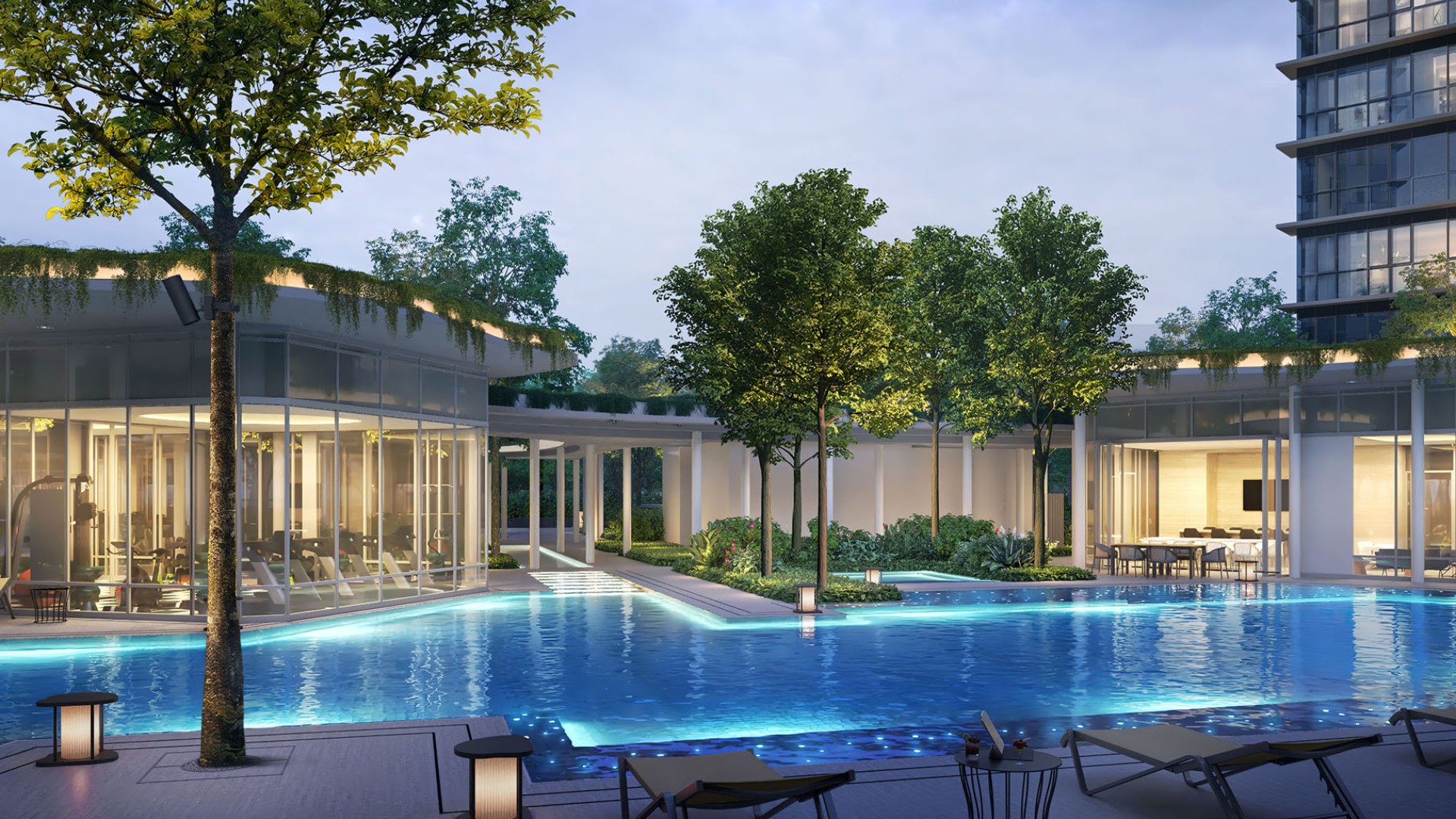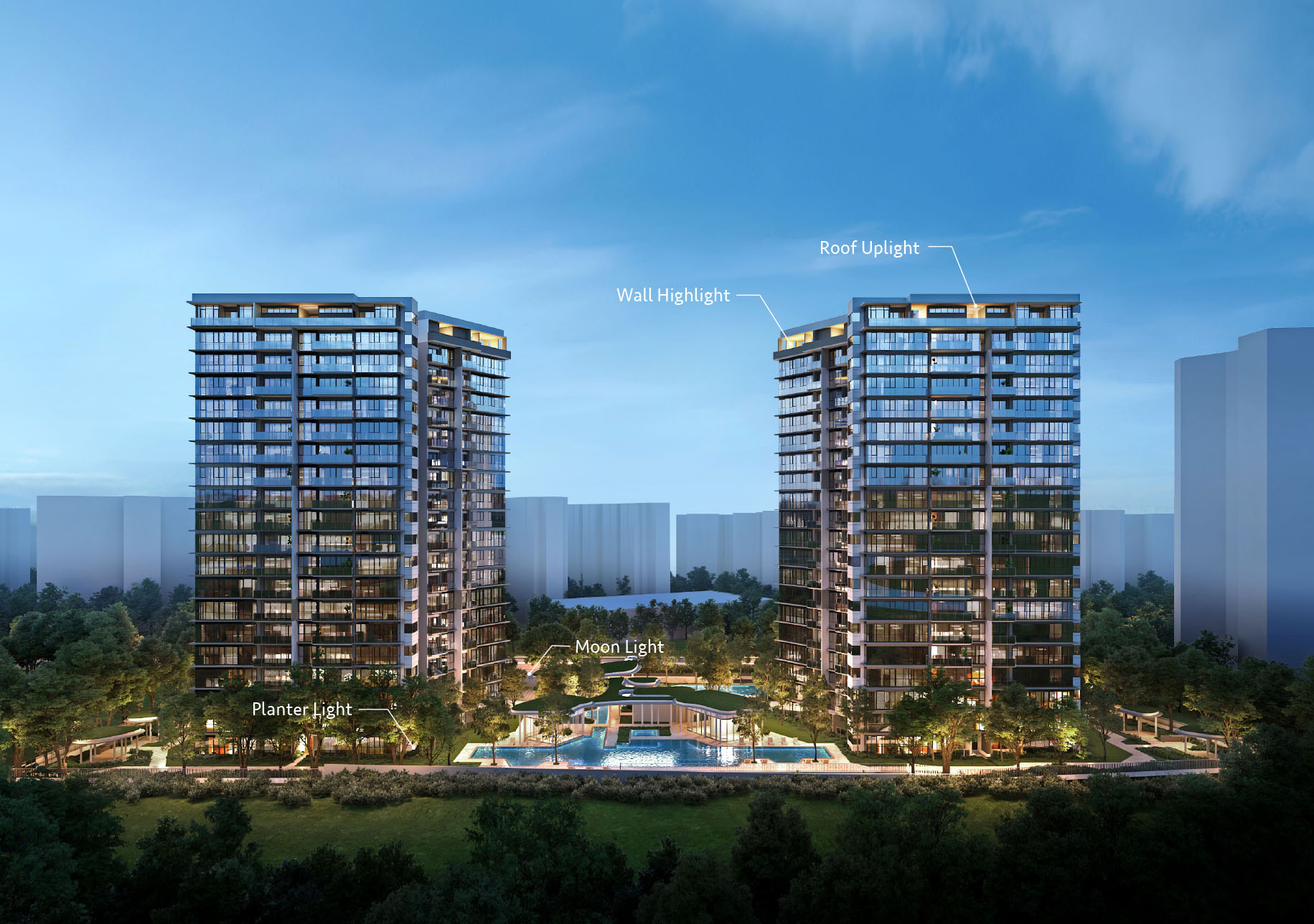 UNMATCHED AT THE LAKE DISTRICT
Two 19-storey towers comprising of 306 residences offer unmatched views of the lake and gardens - allowing you to live in harmony with nature. With energy-efficient appliances as standard through all 1 - 5 bedroom units and 4 exclusive penthouses, live sustainably today for a greener tomorrow.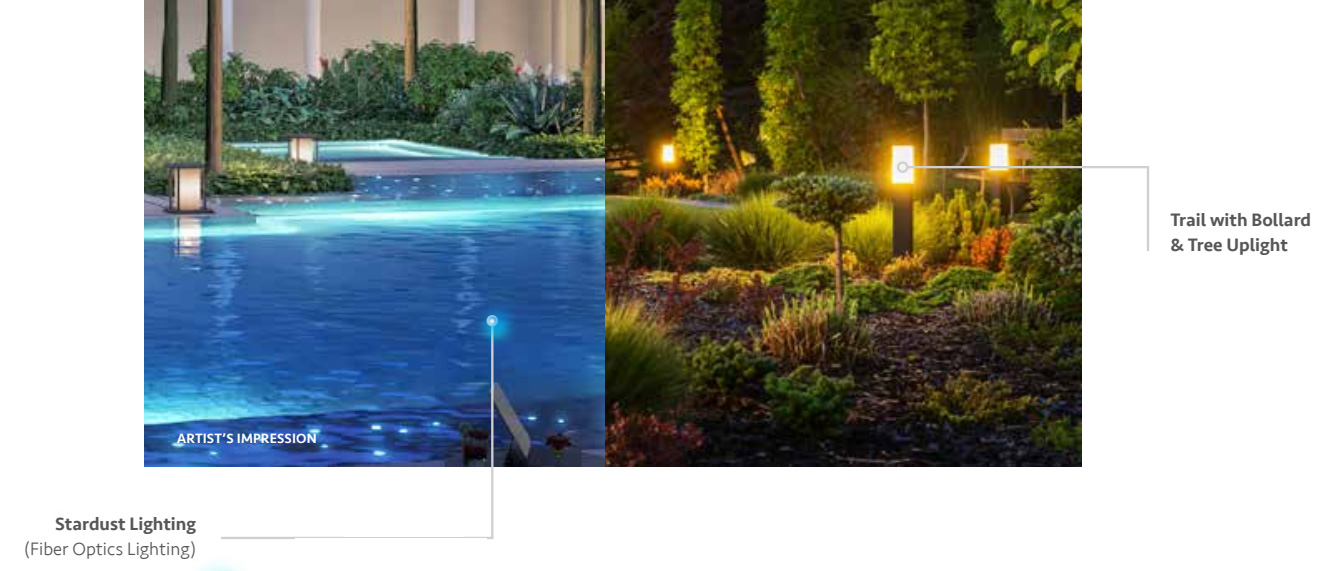 A HOME ILLUMINATED WITH SUSTAINABILITY AND NATURE IN MIND
The LakeGarden Residences is a rare example of a development that is committed to safeguarding its natural habitat. Its sustainable design lessens the impact on the surrounding environment, delivering an exceptional quality of life for now and for the future.
ATMOSPHERIC ECO-LIGHTING THAT CREATES THE RIGHT AMBIENCE AND ENVIRONMENT
By adopting the "Mangata" lighting concept, we use eco-friendly LED lighting and professional management systems to maximise natural light from surrounding spaces. With the use of this concept, we also avoid light pollution with coordinated fixtures that help maintain the natural night skies. We use light sources that do not produce UV – this protects the habitat by reducing the attraction of insects, preserving the biodiversity around the development.
MANGATA
a word of Swedish origin and pronounced as mo-an-gaa-tah. Mangata means a road-like reflection of the moon on the water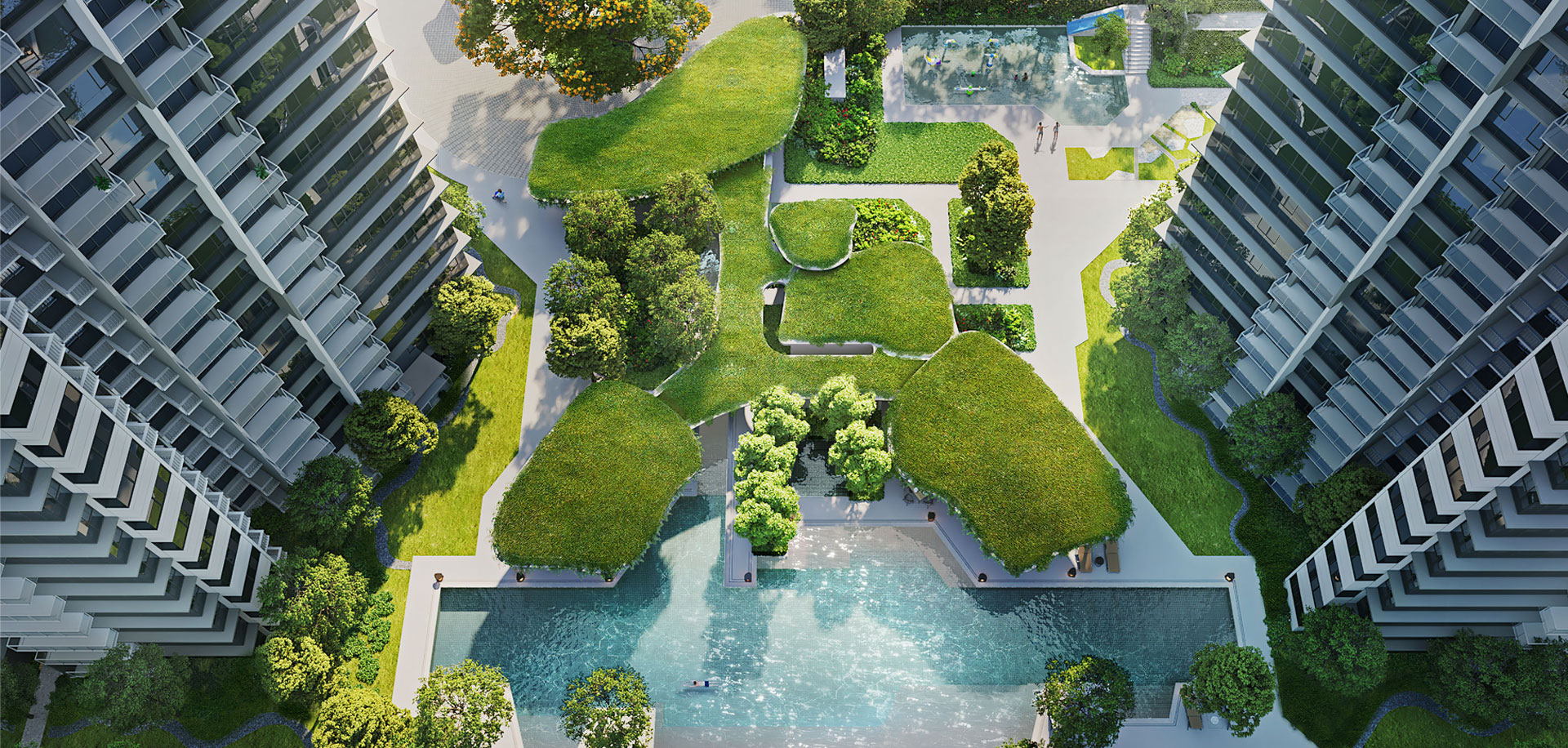 WHERE GREENER LIVING IS TAKEN TO GREATER HEIGHTS
Sustainability is at the heart of every home. Live in spaces designed to lessen our impact on the environment, guaranteeing a healthier and greener lifestyle for you and your family today. Its sustainable design ensures lower energy consumption - saving costs that will benefit you in the long run.
SUSTAINABLE LIVING TODAY, FOR A BETTER TOMORROW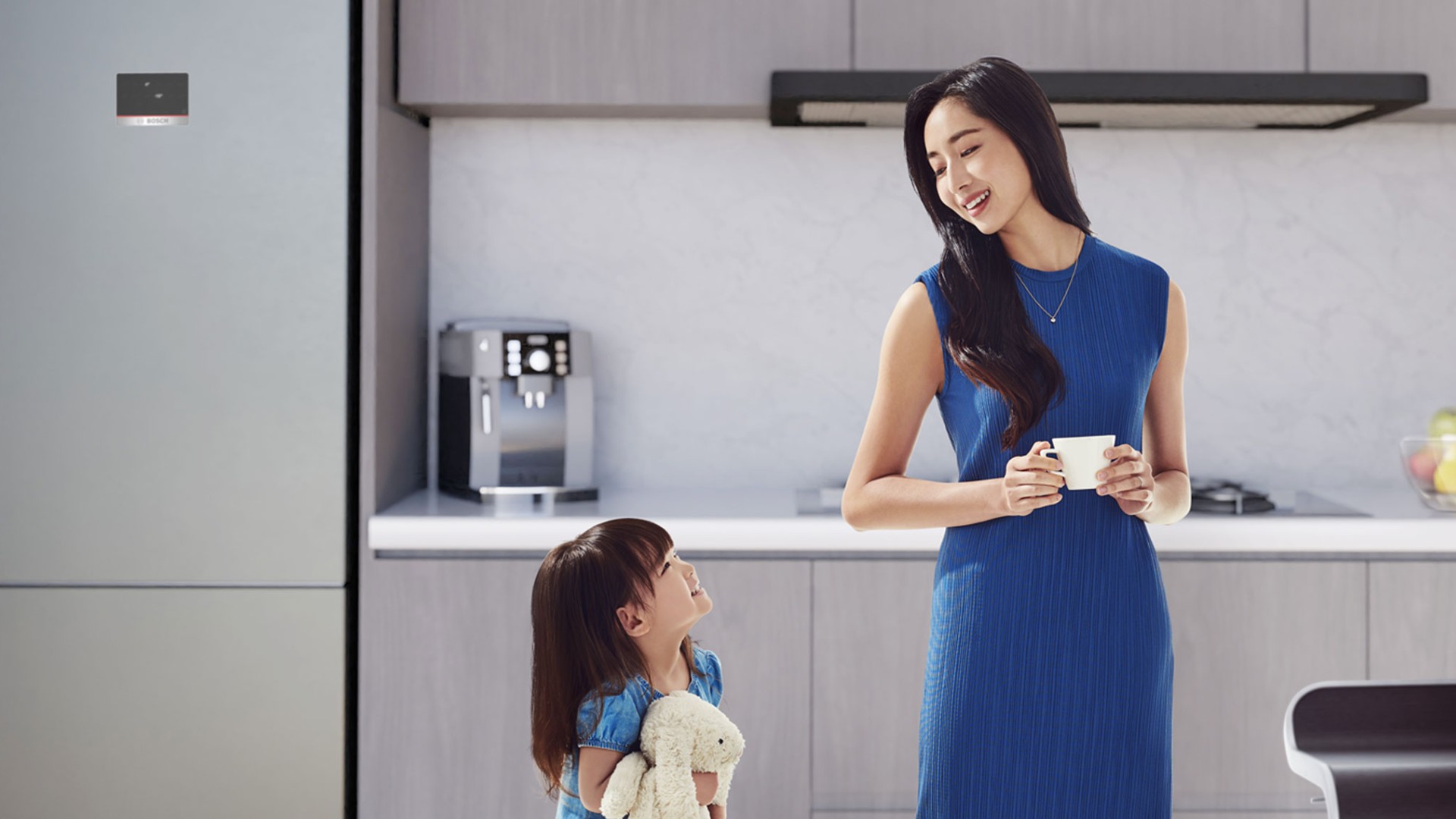 THE GATEWAY TO A GREENER FUTURE
A hallmark for greener living, a home at The LakeGarden Residences maximises liveability and social responsibility for now and the future.
A development built with green features, its sustainable design ensures lower energy consumption – saving costs that will benefit you in the long run.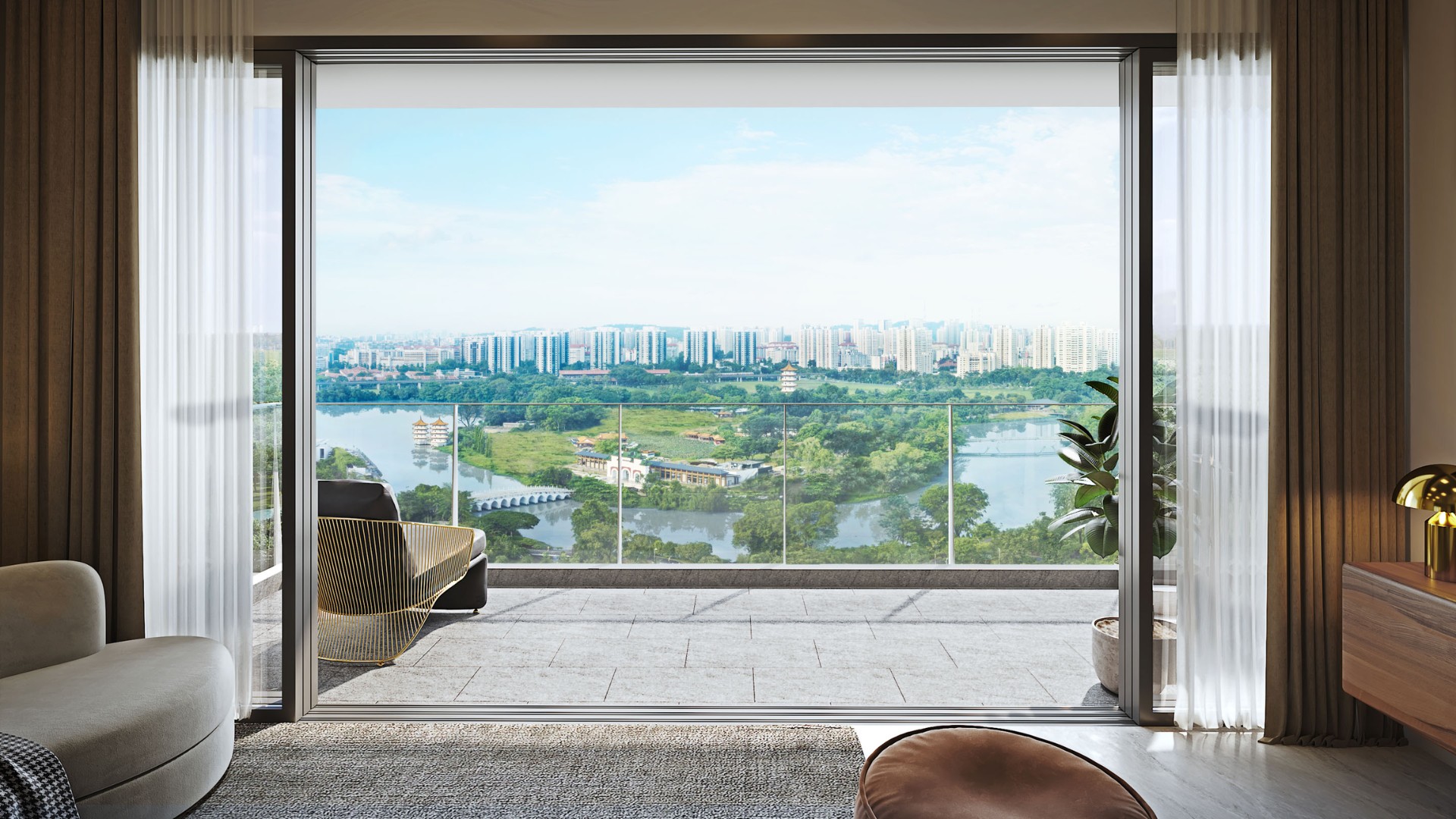 WHEN STYLE BECOMES AN EXPRESSION OF YOU
Discover a home crafted with attention to detail. With sleek and contemporary fittings by Hansgrohe and Roca to a suite of appliances by Bosche and Kadeka, enjoy a quality of life that sets the standard for living.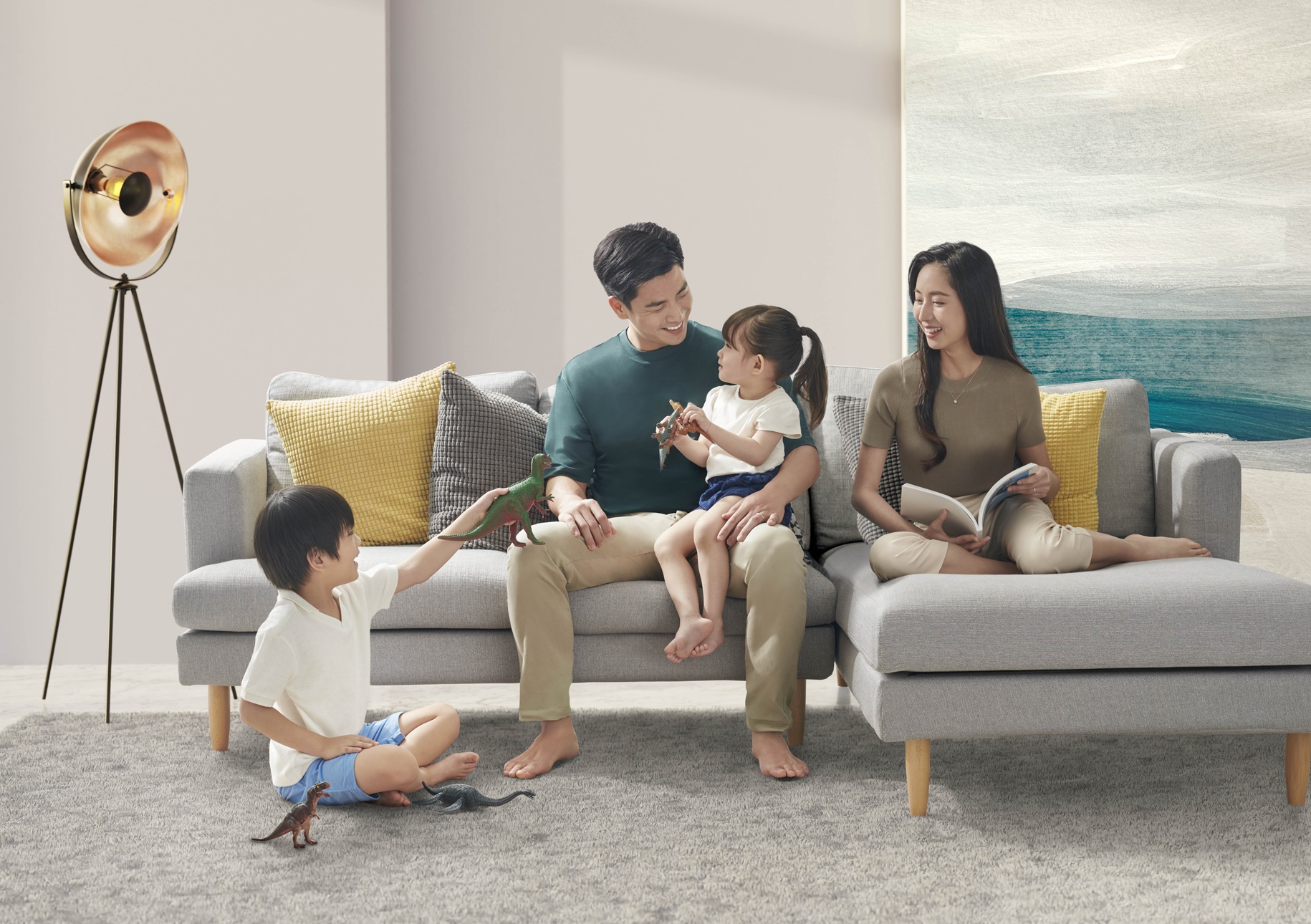 DESIGNED SMART, FOR THE WAY YOU WANT TO LIVE
Where innovation meets sustainability - live in a home that is designed to harness technology to maximise the comforts of everyday life.

SMART HOME FEATURES
Smart Air-conditioning System
Control and adjust the settings of your home's air-conditioning system to ensure you always return to a cool environment
Smart Lock
Enjoy the ability to unlock your door via biometric scan, pin code and RFID tag for a keyless experience
SMART COMMUNITY FEATURES
Smart Audio/Video Intercom
Allow visitors to notify their arrival and grant visitors access even when you're out and about
Smart Invite
Provide your visitors with QR code invites, allowing them access to the development easily
Smart EV
Smart charge your car at home with City Energy's EV charging app. Monitor your charging status, make payments, or even find EV charging locations in Singapore & Malaysia