One Pearl Bank By Capitaland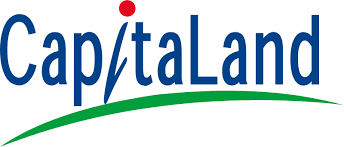 CapitaLand is one of Asia's largest real estate companies. Headquartered and listed in Singapore, it is an owner and manager of a global portfolio worth S$91 billion as at 31 March 2018, comprising integrated developments, shopping malls, serviced residences, offices, homes, real estate investment trusts (REITs) and funds. Present across more than 150 cities in over 30 countries, the Group focuses on Singapore and China as core markets, while it continues to expand in markets such as Vietnam and Indonesia.
CapitaLand's competitive advantage is its significant asset base and extensive market network. Coupled with extensive design, development and operational capabilities, the Group develops and manages high-quality real estate products and services. It also has one of the largest investment management businesses in Asia and a stable of five REITs listed in Singapore and Malaysia – CapitaLand Mall Trust, CapitaLand Commercial Trust, Ascott Residence Trust, CapitaLand Retail China Trust and CapitaLand Malaysia Mall Trust.
Our vision: To be a leading global enterprise that enriches people and communities through high-quality real estate products and services.
---
Influence of Capital with One Pearl Bank
CapitaLand has bought One Pearl Bank for S$728 million through a private treaty collective sale and expects to launch the new development in the first half of 2019, with a target completion date of early 2023. The iconic horseshoe-shaped residential building in Outram, One Pearl Bank is the latest development to be successfully sold on the red hot en bloc market.
You are only one-step away from owning a unit in One Pearl Bank. Showflat will be ready for viewing soon, viewing via appointment only. To be priority person receive VVIP Discount from developer, quickly Call Us or Register With Us by giving your information in the form below. Thanks for your interest!