Rezi 35 has full of condominium facilities that will bring you to a heaven of conveniences. The condo is equipped the variety of the luxurious internal amenities include Leisure Pool, Pool Deck, BBQ with sitting/dining area, Gymnasium, Handicapped Toilet, Shower Area, etc; There are also 32 mechanical car lots inside. Hey, is there any reason that makes you ignore Rezi 35? Would you mind if visit Floor Plans to see the condo's impressive layouts, then, GET IN TOUCH WITH US for booking an appointment?
Rezi 35 Site Plan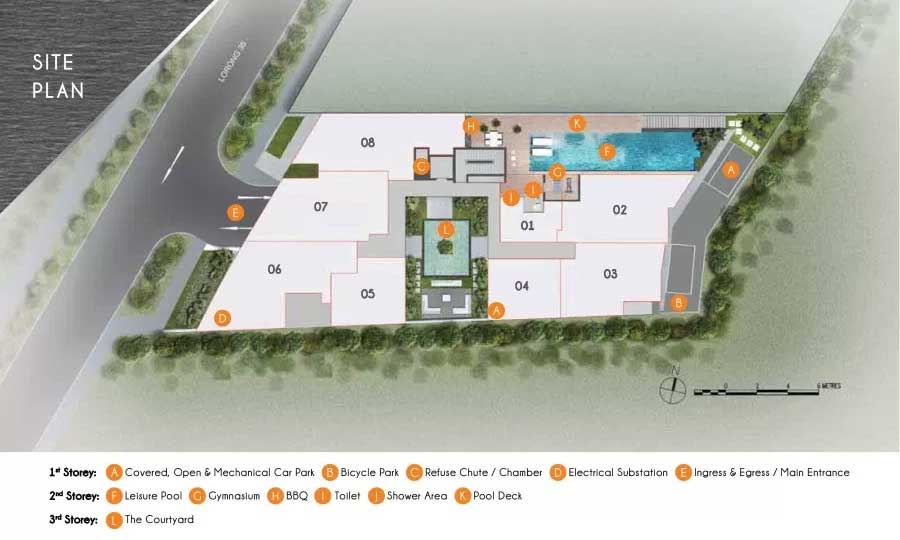 ---
Rezi 35 Facilities
Indulgence In Every Facet
Open your heart as a world of experiences awaits at your doorstep. At REZI 35, poised at the edge of the city yet within touch of nature, discover a unique experience every day. It can be exciting yet tranquil. True modern living that is ever evolving, with you at the heart of it.
The one thing that's constant? A smart, modern home that you can live in forever.
Poised For Pure Serenity
---
---
---