Sixteen35 Residences By Oxley Holdings
Sixteen35 Residences is developed by Oxley Holdings Limited, the most renowned developers on Singapore property market. With their impressive developments in construction, Oxley Holdings sets a high-quality standard for all projects that they've developed.
About Oxley Holdings Limited
Oxley Holdings Limited ("Oxley" or "the Group") is a home-grown Singaporean property developer. Oxley is principally engaged in the business of property development and property investment. Since its inception, the Group's accelerated growth has resulted in a burgeoning presence both locally and overseas. It now has a presence across twelve geographical markets.
The Group has a diversified portfolio comprising development and investment projects in Singapore, the United Kingdom, Ireland, Cyprus, Cambodia, Malaysia, Indonesia, China, Myanmar, Australia, Japan and Vietnam. Oxley's expertise does not lie solely in property development; the Group also renders project management and consultancy expertise in Myanmar.
Oxley's property development portfolio encompasses choice residential, commercial and industrial projects. Key elements of the Group's choice developments include prime locations, desirable lifestyle features and preferred designs. With a keen grasp of market sentiments and trends, Oxley has achieved remarkable growth since its inception.
As part of its strategic expansion, the Group has also entered into partnerships with reputable local and overseas developers as well as business partners. In 2013, the Group acquired a 20% stake in Galliard (Group) Limited, a leading property developer in the United Kingdom. Galliard (Group) is a property development, hospitality and management group overseeing a wide variety of developments across London and Southern England. Since then, Oxley has also acquired a 40% stake in Pindan Group Pty Ltd, an integrated project group based in Western Australia, and an 15% stake in United Engineers, a Singaporean property development and engineering company that was founded in 1912.
Sixteen35 Residences is a brand new condo development by Oxley Holdings Limited along 16 Lorong 35 Geylang in District 14, Singapore. The upcoming condo offers a total of 60 premium units with various choices from 1 to 3 bedroom units for any needs. Expected to launch in early 2018, Sixteen35 Residences will set a new benchmark for city living. Let take a look at Floor Plans, Facilities or Location to see more information. CONTACT US to enjoy VVIP Discount from the developer.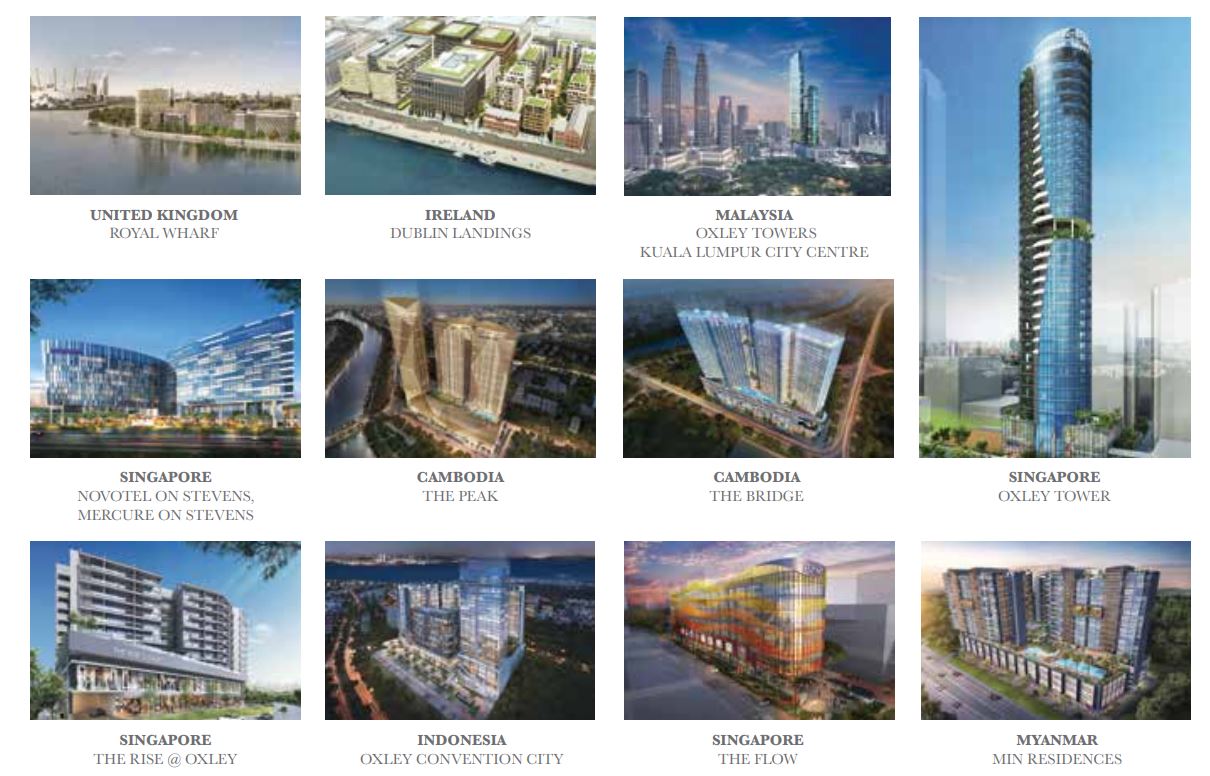 ---