Slim Barracks Rise Residences Location - Connecitvity and Convenience At Your Doorstep
Slim Barracks Rise Residences is an upcoming residential project located in a mature area - district 5. This is the estate offering a lot of amenities surrounding. The new condo launch is well-connected with roads and MRT lines that allow residents to enjoy fast travel, which is easy accessibility to come other parts of Singapore. Residents living here just take a 3-minute walk from Slim Barracks Rise Condo to get to One North MRT Station, Holland Village and Buona Vista MRT Stations as well. This residential development is also connected to major roads such as One-North Gateway, One-North Link,... The easily accessible Ayer Rajah Expressway (AYE) is also offers convenient commuting to the Central Business District for Slim Barracks Rise Condo inhabitants. Moreover, one of the crucial feature for residents that parents living in Slim Barracks Rise will take an easy time to pick your kids to reputable schools nearby such as Anglo Chinese Junior College, Fairfield Methodist Primary School, etc. There are also conveniently shopping malls located near the property such as Rochestar Mall, The Star Vista, Hang Jebat,...
Viewing more the fabulous facilities of Slim Barracks Rise Condo to get more interesting information. Don't forget to leave your contact, our Sales Team will contact you shortly!
Blossoms By The Park Location Map
A FOUNT OF CONNECTEDNESS
When it comes to transport connectivity, Blossoms by the Park provides proximity to major roads and MRT stations, with the CBD accessible via the Ayer Rajah Expressway in 15 minutes. A short walk takes you to one-north or Buona Vista MRT stations, connecting you to the Circle and East-West Line.
---
The Good Life IN FULL BLOOM
Welcome to a place where brilliance thrives. Where nature meets innovation. Where science meets technology.
And where live-and-work meets learn-and-play. In this marvelous world where great minds meet, excellence begets excellence. Blossoming right at your doorstep.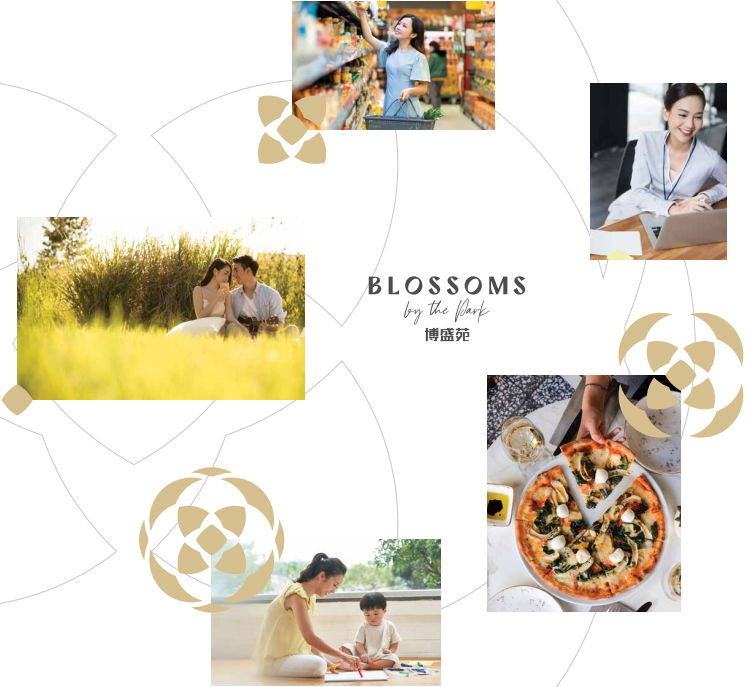 TAKE ROOT IN SINGAPORE'S SMARTEST ENCLAVE AT THE HEART OF THE ZAHA HADID MASTERPLAN
Blossoms by the Park is located at one-north, Singapore's knowledge-intensive enclave designed and master planned by world-renowned Zaha Hadid Architects. In this intricately planned neighbourhood, your home is at the epicentre of research, development and technology amidst very distinct habitats – nature parks, leisure niches, educational institutions and retail amenities – so you can live, work, play and learn amongst the smartest of the smart.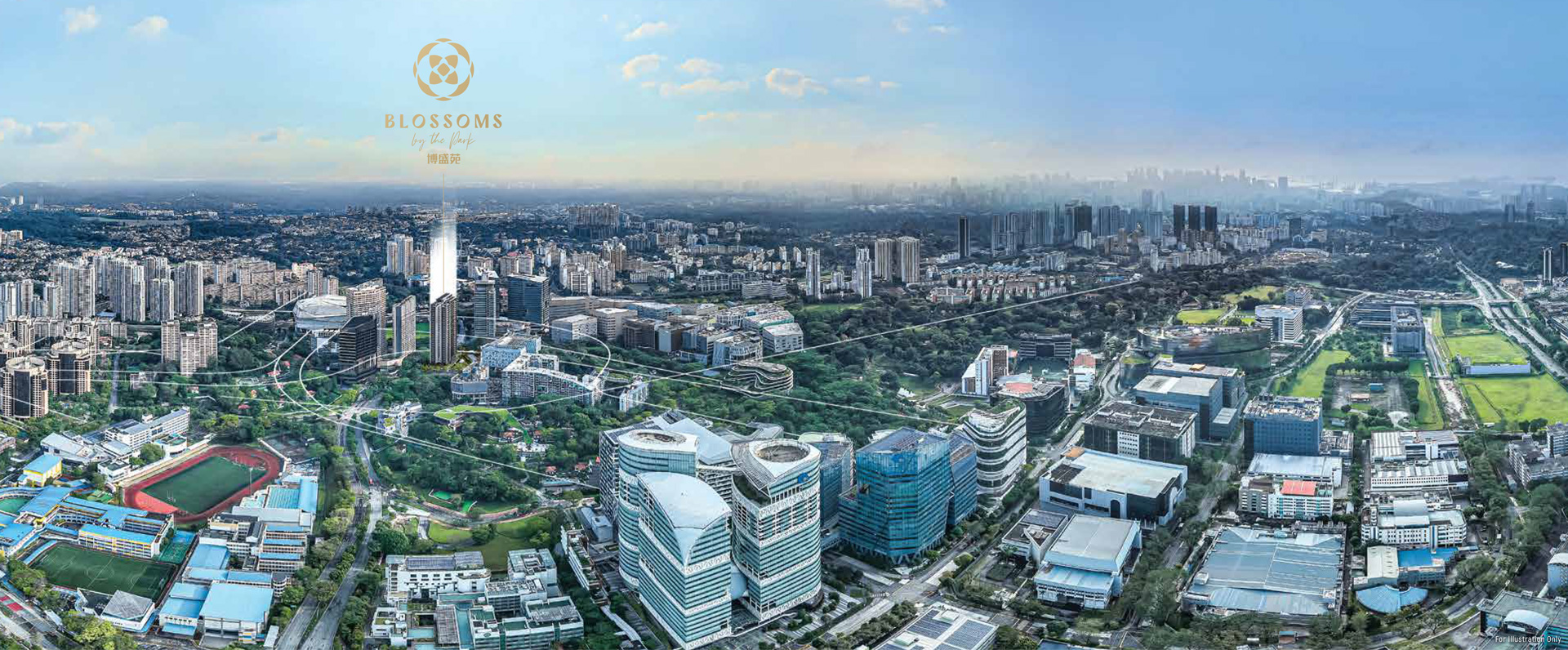 A MONOLITH of Modern Luxuries AMONG GIANTS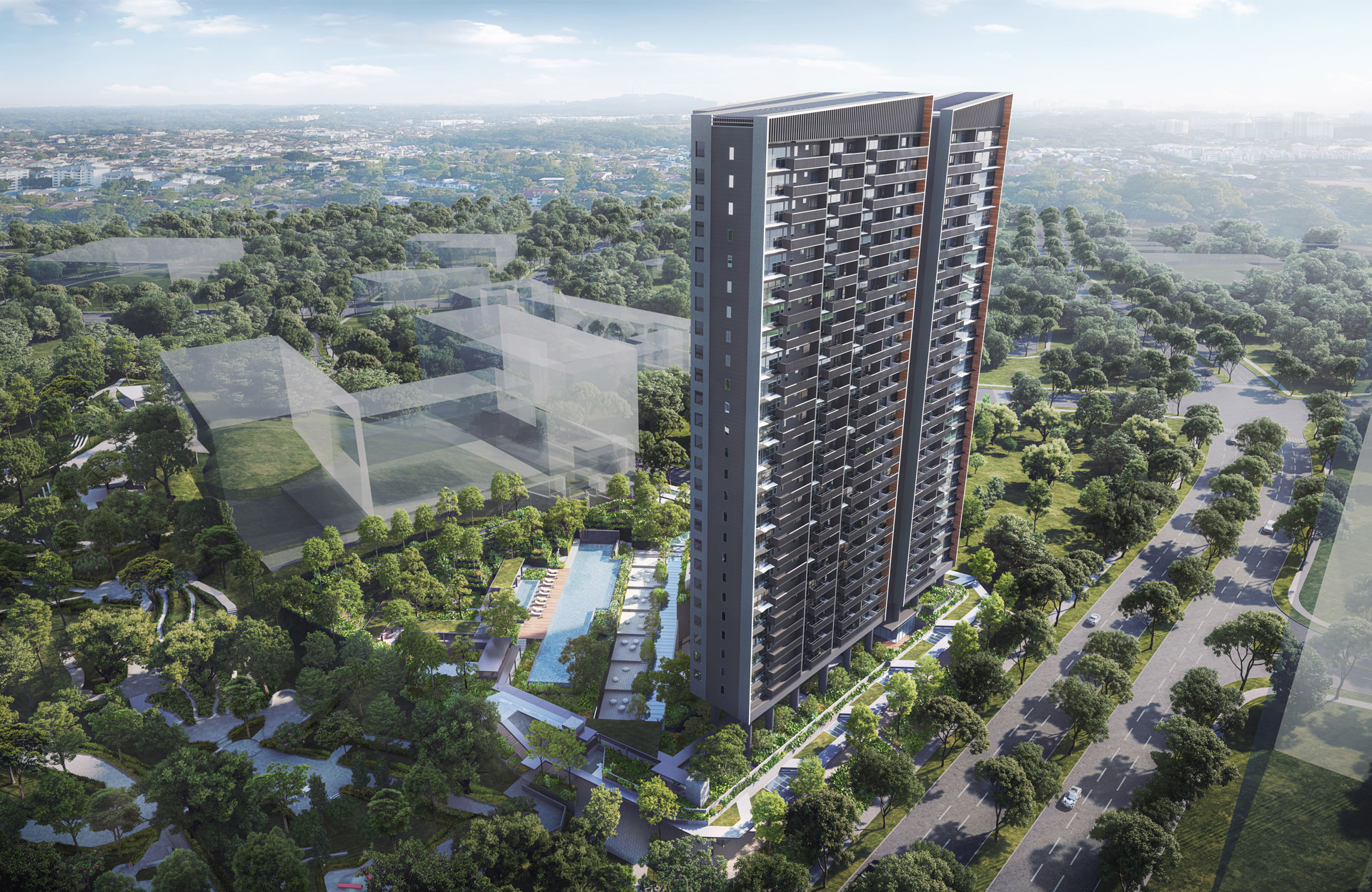 THE TALLEST RESIDENTIAL TOWER
Rising 27 Storeys From one-north Park
Imagine the open views as you gaze at your surroundings from one-north's tallest residential tower. Made even loftier as it sits on elevated ground, your home at Blossoms by the Park will provide a panoramic vista of the powerhouses of technology in your backyard as well as the verdant greenery of one-north Park spanning 16 hectares across the entire length of your enclave.
SEAMLESSLY CONNECTING YOU TO One-North Dark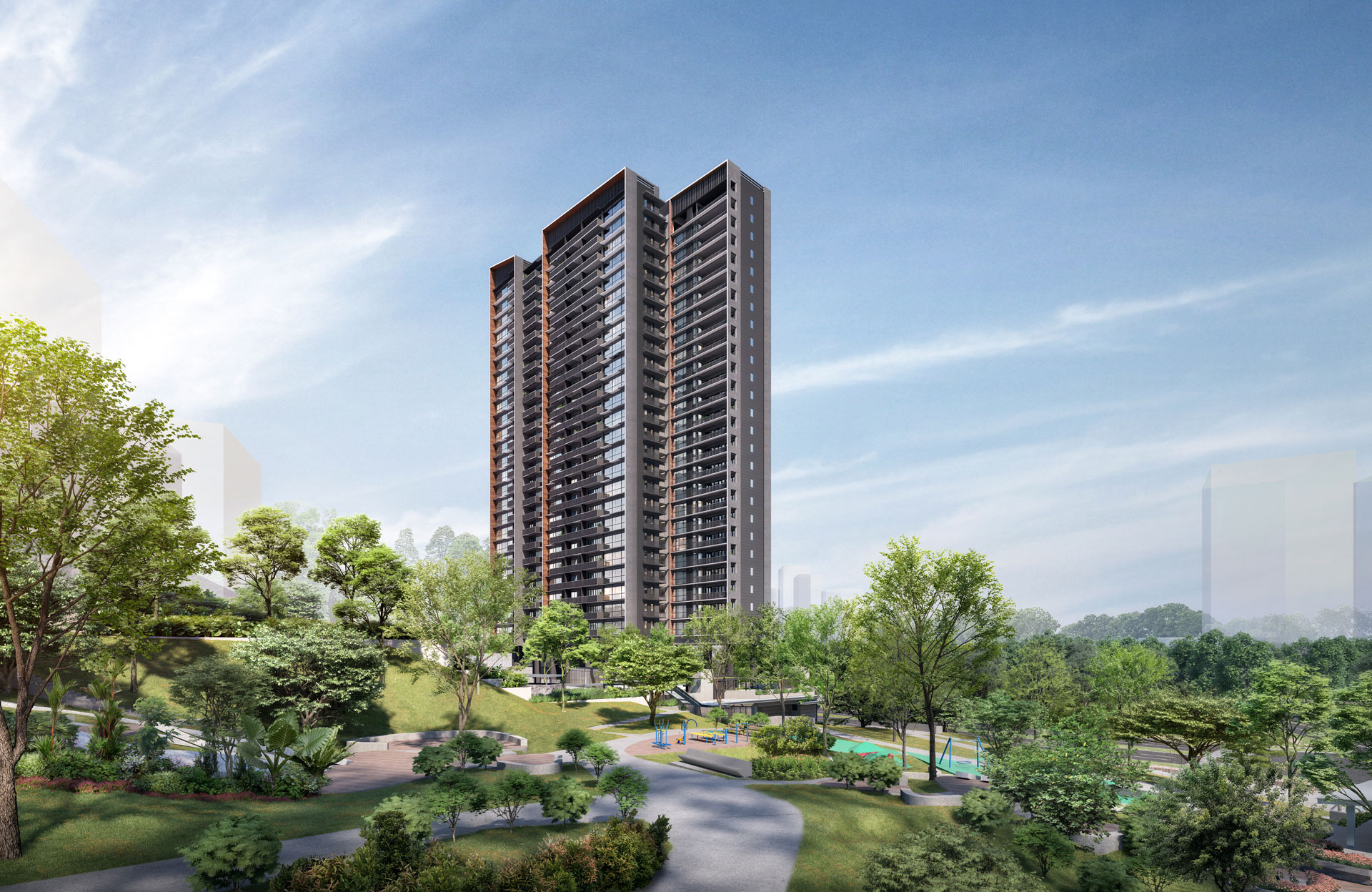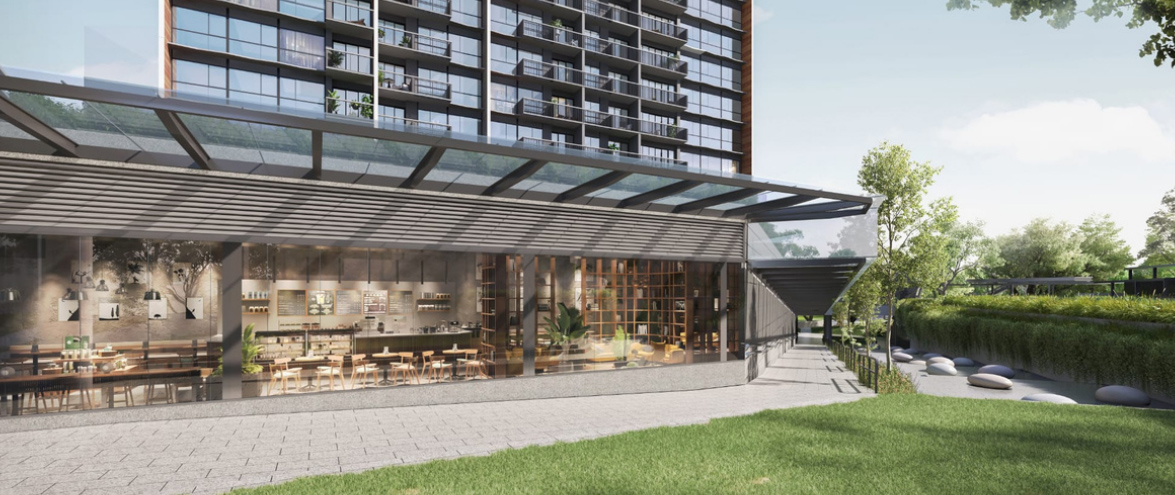 DELIVERING A MODERN-DAY ECOSYSTEM OF CONVENIENCES IN NATURAL SURROUNDS BELOW YOUR ABODE
At Blossoms by the Park, residents have easy access to a retail cluster at the ground level. Brimming with vibrancy, light and character, shop and dine options are within minutes from your front door
BE ANYWHERE EVERYWHERE EVERY TIME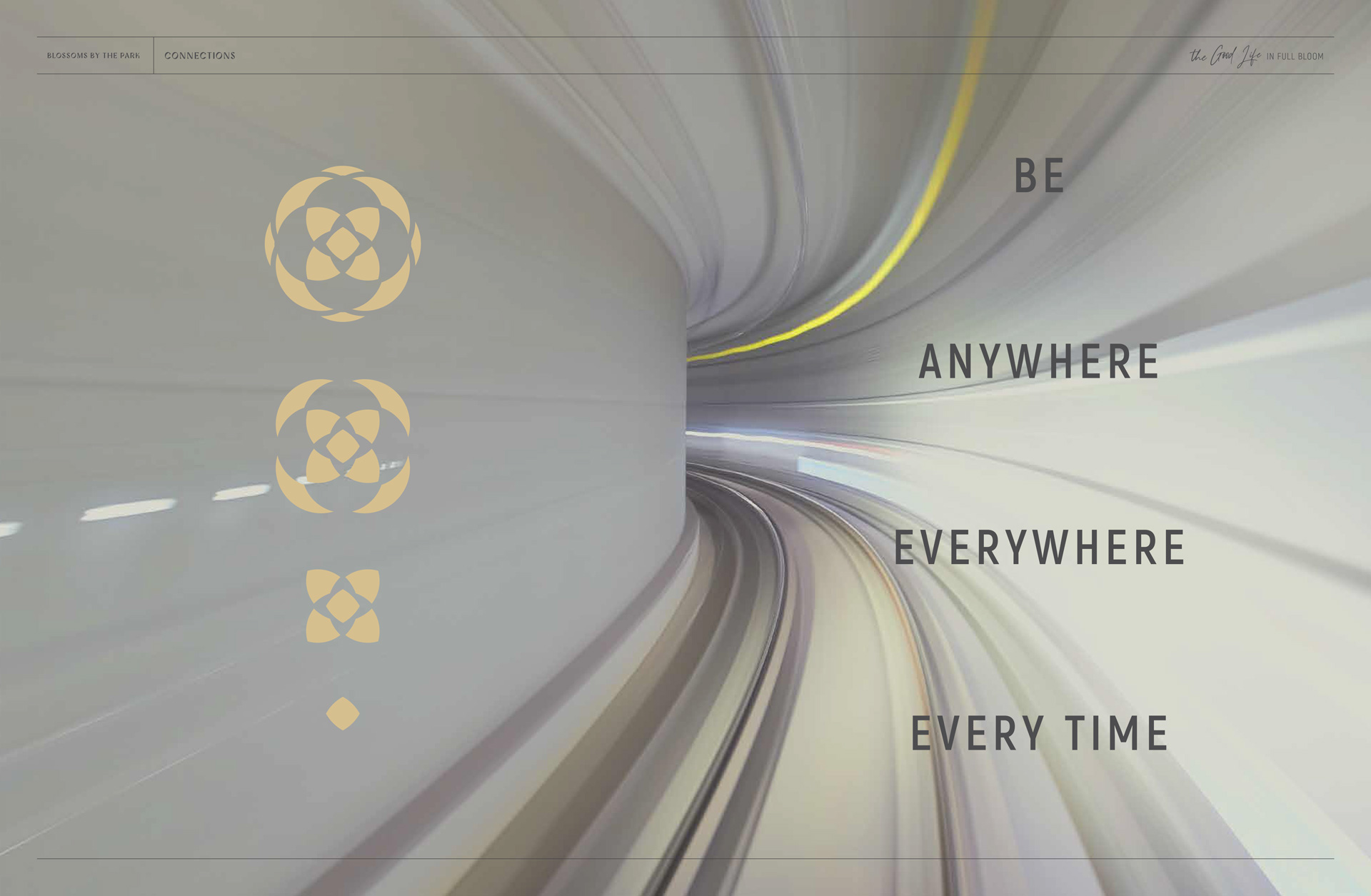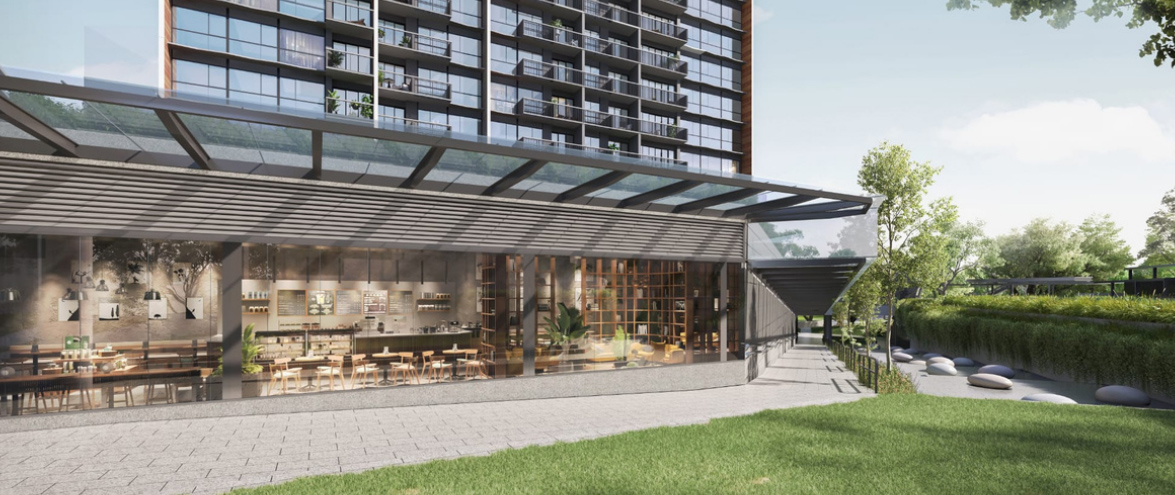 FANTASTIC PROXIMITY TO A LIFE MADE EXTRAORDINARY
One-north is the glittering jewel of Singapore's innovation district. It is nothing short of perfect when it comes to connectivity and its nearness to destinations that make this address in District 5 highly sought after.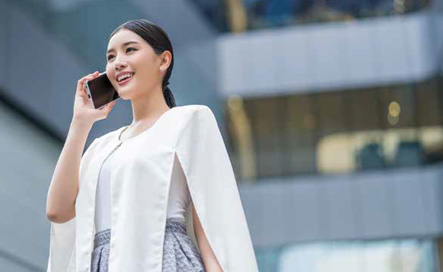 AT ONE WITH ONE-NORTH A MODERN HUB OF INTELLECTUALISM
BLOSSOMS BY THE PARK LIES AT THE HEART OF one-north WHERE THE SMART COMES TO LIVE, WORK AND PLAY. WITHIN LIES A CRADLE OF INNOVATION - WHERE THE FUTURE IS DREAMT UP.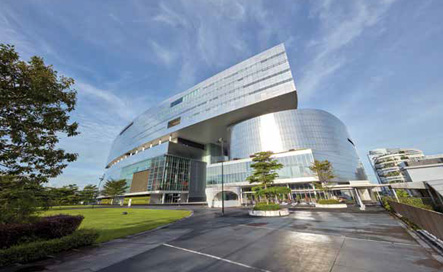 MEDIAPOLIS
For the infocomm, media, physical sciences and engineering sectors, Mediapolis has been created to provide a synergistic business environment for the sector to thrive and grow. From soundstages with green screen capabilities, digital production and broadcasting facilities to digital media schools, work lofts and incubators, and intellectual property creation and digital rights management, Mediapolis has everything and anything that the world of media requires.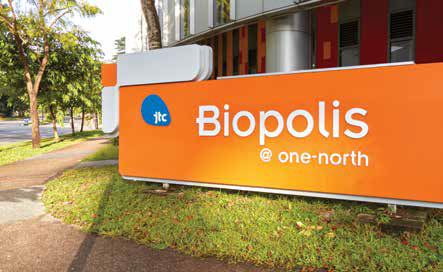 BIOPOLIS
Biopolis is the premier research hub from JTC for biomedical sciences, Singapore's engine of economic growth. It is home to leading public and private biomedical research institutes and organisations, and anchors the development of the entire R&D value chain of life sciences. This includes basic drug discovery, clinical development and medical technology research.
Now on its six phase of development, Biopolis is within walking distance to Buona Vista MRT station, and houses multiple restaurants, cafes and eateries.
FUSIONOPOLIS
Thirty acres of land have been dedicated to Fusionopolis, the research and development core of Singapore at one-north. Within its fold lives a conducive environment to incubate the growth of the information and communications technology (ICT), media, physical sciences and engineering industries.
This fertile ground for scientific breakthroughs attracts the smartest from all over the world and in every field for collaborative discoveries. This is your opportune time to be a part of this illustrious community.
THE SMARTEST LIVEABLE DISTRICT IN THE MOST LIVEABLE CITY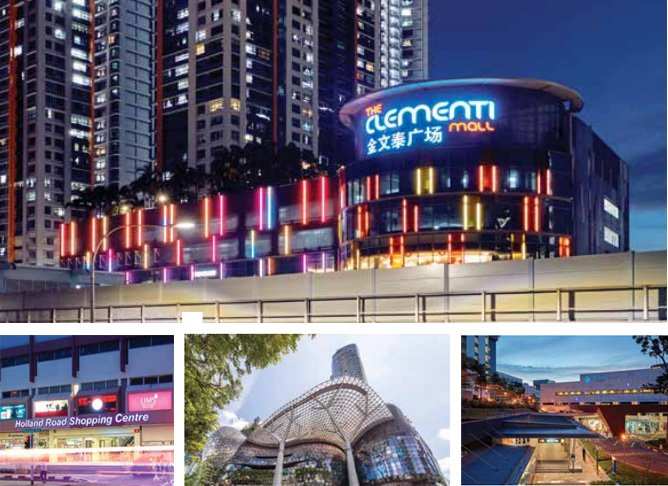 LEISURE - LEARNING - LIFESTYLE
This is where sophisticates flourish. Where big tech companies and research centres are calling home, and destinations of distinctions are thriving. For residents at Blossoms by the Park, being surrounded by the best destinations is just one of the pleasures of owning a home here.
FOR DEDICATED FOODIES, A VERITABLE ARRAY OF CHOICES AWAITS YOU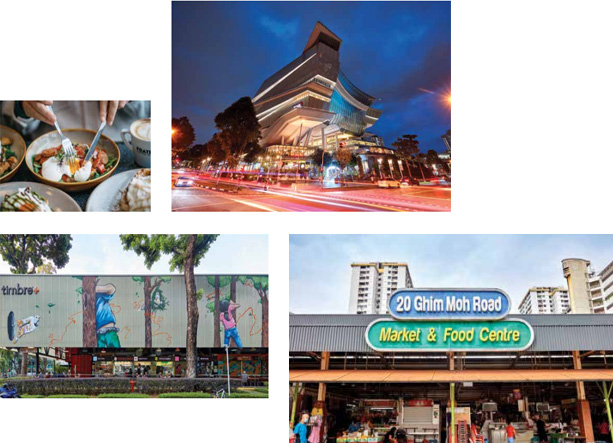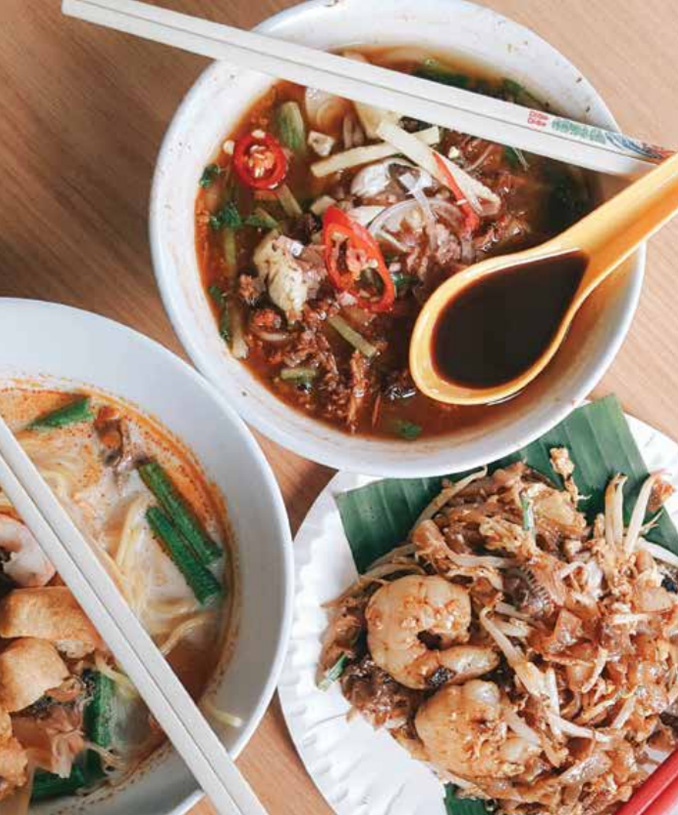 Raise your expectations – your zip code is cuisine-rich. In this enclave where the world's great minds converge, a global gastronomic village is firmly rooted, cooking up local fares and the finest cuisines from around the world.
NOW STEP INTO THE GOOD LIFE IN ITS MOST NATURAL HABITATS
The sensations of nature are all a stone's throw away, ready for you to take them all in. With eyes open and ears pricked up, let your forest bathing experience take place within minutes of you waking up for the day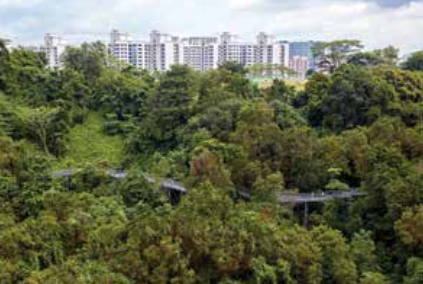 THE SOUTHERN RIDGES
10 km of green, open spaces connecting Mount Faber Park, Telok Blangah Hill Park, HortPark, Kent Ridge Park and Labrador Nature Reserve.