Piermont Grand EC offers a variety of luxurious facilities including swimming pool, lap pool, jacuzzi, leisure garden, children pool, clubhouse, dining pavilion, private pavilion, sky deck, functional room, walking path, fitness and yoga, spa and gym. This is the place that everyone wants to call home.
Piermont Grand EC offers a premium lifestyle awaits you to discover and enjoys. Do not miss that see right Typical Layouts & Units Mix now for more information.
Piermont Grand EC Site Plan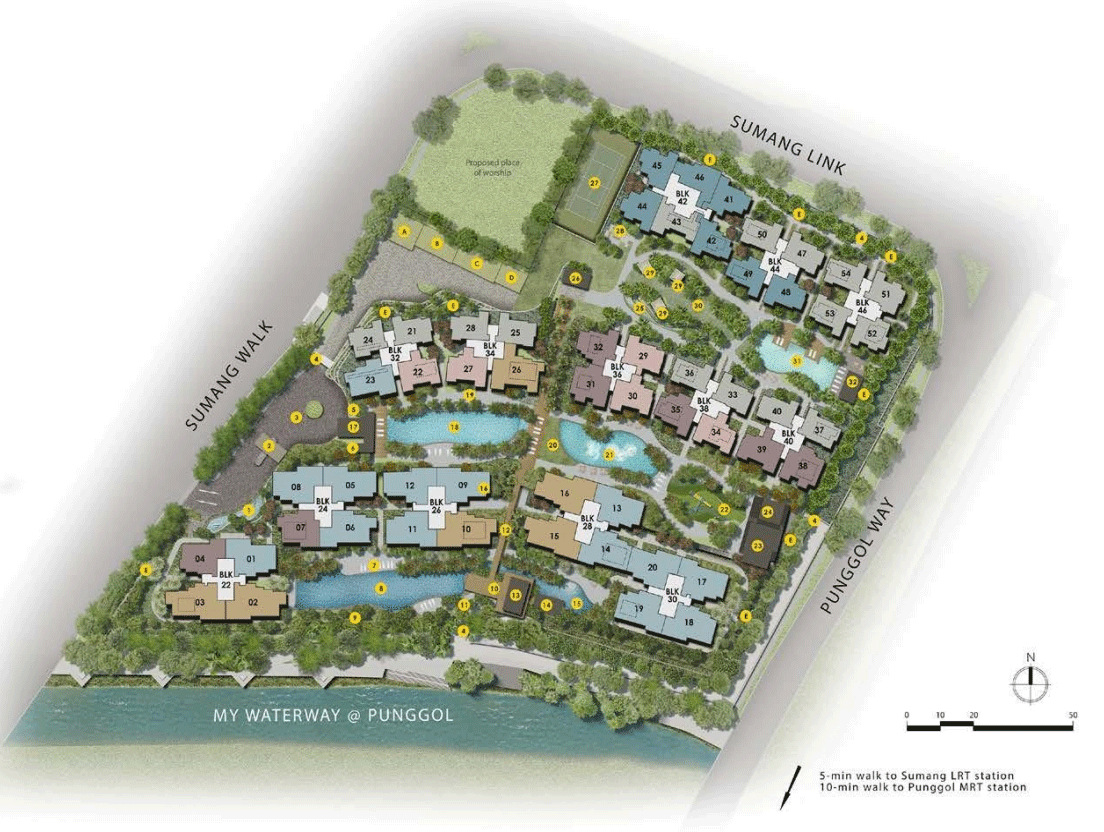 ---
Piermont Grand EC Facilities
LUXURY LIVING BY THE WATERFRONT
THE CASCADES. THE WATERFALS. THE LAKES. THE HILLS.
Set foot on any of Piermont Grand's four zones to enjoy the tranquillity and comfort that comes from living as one with nature.
Built upon the idea of a vantage point elevated high above, Piermont Grand is designed for those looking to experience a new level of luxury while moving forward in life with your loved ones. Through the array of sports, relaxation, and entertainment facilities in each of the four landscape zones, you can certainly enjoy greater heights of living as you embrace the future.