The Commodore - Luxury Living In Prime District 27
The Commodore is located along Canberra Drive, District 27, Singapore. This new launch development is just about 10-minute walk to the Canberra MRT. Residents living in The Commodore easily access to a variety of convenience surrounding the project. Aside from the Canberra MRT Station, residents can get easily to Yishun MRT Station or Sembawang MRT Station within a couple of kilometers away. The development address is also bordered by the Seletar Expressway which allows residents to travel and drive freely to the parts of Singapore. Speaking to educational institution, it is just take about 5-10 minutes driving to prestige schools which offer the best and most ideal service to enhance children's knowledge, helps residents have many choice for their kids such as Wellington Primary School, Canberra Primary School, Northland Secondary School,... Not only that, there are such an abundant leisure activities which serve mental life for residents such as outdoor nature parks, sport hubs, shopping malls and eateries as well. Future residents will be able to enjoy great time with their families and friends in the Sebawang Shopping Centre, Pebble Garden or Good link Playground nearby, etc.
Latest The Commodore Site Plan has already been released. Discover the Site Plan & Facilities now!
The Commodore Location Map
Luxury Has Never Been Closer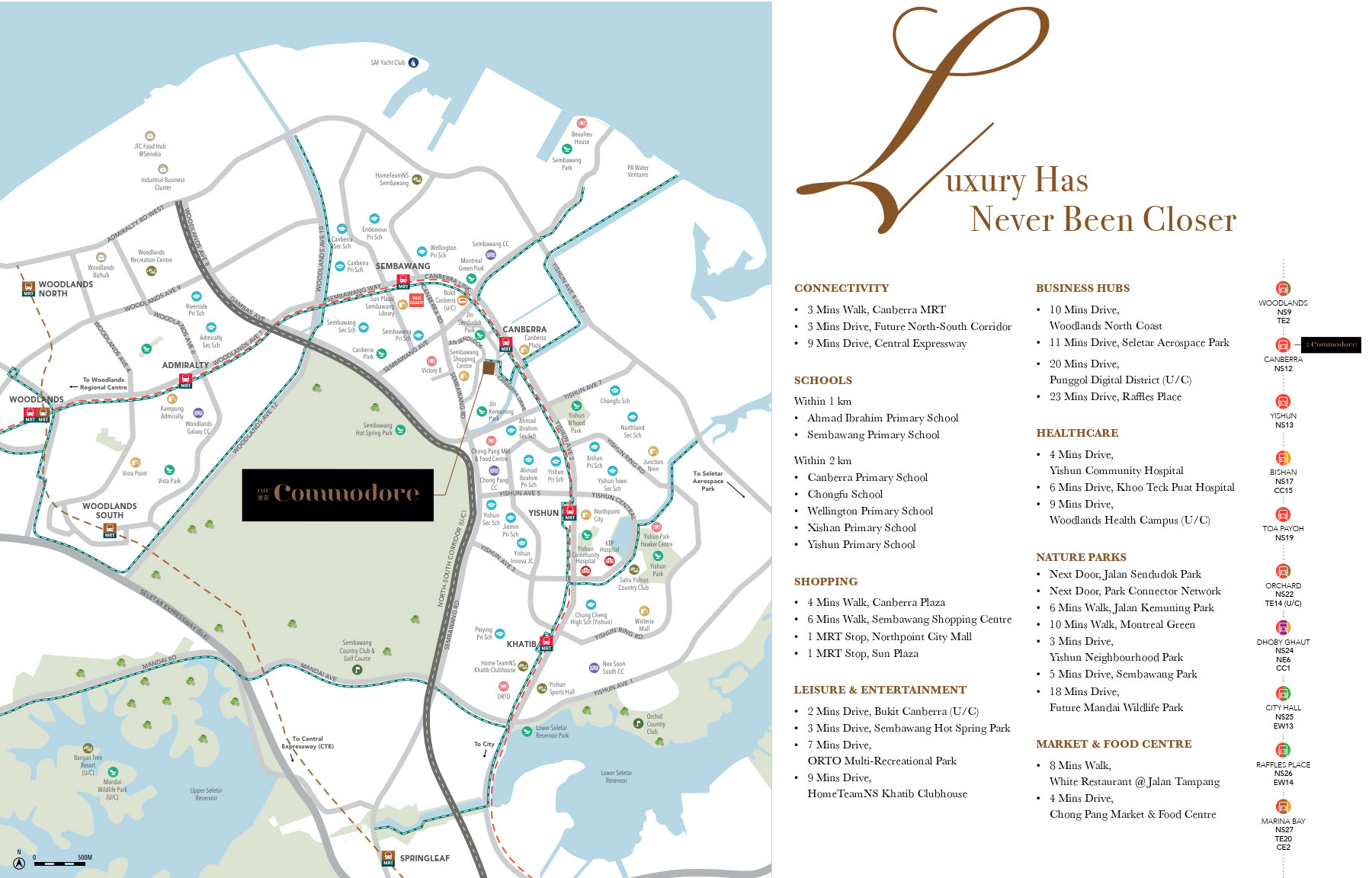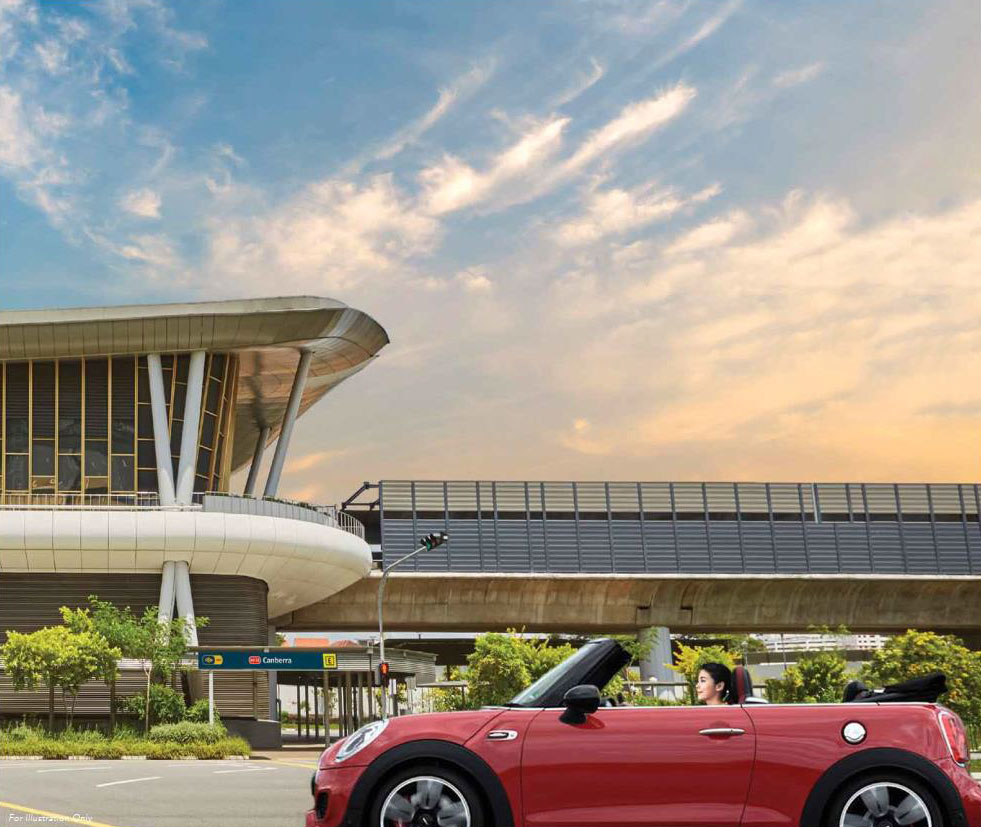 Time -The Ultimate Luxury
All the right connections, with Canberra MRT just a 3- minute walk away.
By train, bus, car, through cycling paths and on foot, where you're off to next will be that much closer. Canberra is offering smoother and faster access to more connectivity links, commercial conveniences, nature enclaves and spaces for social interaction.
Into The Future - The Luxury Of Foresight
Convenience - Effortless Luxury - Enjoy seamless segues into amenities that matter.
At The Commodore, you are well placed to access everyday necessities and modern lifestyle choices within easy grasp. Your enclave in Canberra is an enriching environment to live in and grow into. There is an influx of shopping centres and business hubs, as well as a wide array of schools and unique lifestyle destinations.