Paradise is closer than you think The M is simply a paradise to behold. With the kind of mix-development, facilities in new condo at Middle Road is the ultimate advantage. With everything you need right within reach, you don't have to travel far from home just daily necessities. From doing your grocery to obtaining basic supplies, you can even buy a brand new shoe or T-shirt just by going down on your unit.
Take the enjoyment of condominium living, where you can indulge in a wealth of facilities from a luxurious lap pool and gym to lounging corners with an alfresco dining area and a function pavilion. Exercise away your daily stress or immerse yourself in the pleasures of the play deck. Precise detail in sensible space planning has resulted inefficiently planned interiors that give residents quality of space to ignite and inspire personal freedom to express their desires. The M condo obviously offers different spaces for work, play and rest with clever spatial configuration.
To continue, please take a look Typical Layout Units in the next page and require detailed information and presentation, contact us today!
The M Site Plan
The M's Main Site Plan
REJUVENATE
1. 50m Starlight Pool
2. Jacuzzi Lounge
3. Hydro Pod
4. Aqua Social Terrace
5. Sun Deck
6. The Hangout
RELAX
7. Aqua Lounge
8. Chill Deck
9. Club M
• Fitness X

• Party Lounge

• The Boardroom
• Bakecourt

• The Desk

• The Bar
10. The Club M Lobby
11. The Grid
12. Rain Garden
13. Deck and Relax
14. City Lounge
15. Gym
16. Garden Shower
17. Laundry Deck
18. Yoga Deck
19. Outdoor Gym
RECHARGE
20. Herbal Enclave
21. Cubic Garden
22. The Readout
23. Shower Point
24. Sit-Chat
25. Golf Snooker
26. The Verandah
GENERAL
1st Storey
A. Guard House
B. Shops
C. Management Office (main)
D. Management Office (residential)
E. The Arrival
F. Bin Center
G. Main Distribution Frame Room
H. Electrical Substation
2nd Storey
I. Sprinkler Pump Room
J. Outdoor Genset
The M's Sky Terrace Site Plan
LEGEND
27. Jacuzzi Pool
28. Jacuzzi Deck
29. The Grill
30. Sky Lounge
31. Star Deck
32. The Cabana
33. The Pendulum
34. Teppanyaki Deck
35. Wine and Roast
---
THIS IS THE M.
Make your mark in one of Asia's most dynamic cities. Live at the epicentre of culture, the arts, heritage, business and entertainment. Where growth and transformation are part of your everyday, and keep up with the pace of your life.
For the ones who work hard and play even harder. There's now a home that sets you apart.
This is The M.
Your well-connected home in the city. A mixed-use development featuring 522 residences across three 20-storey towers and a 6-storey tower, with retail stores and F&B selections at ground-level for your needs.
Featuring Studio and 1-to 3-bedroom units, experience first-of-its-kind home innovations at The M, with special provisions that allow you to work from home intelligently.
LIGHTS, LANDSCAPE, ARCHITECTURE. HAVE IT ALL.
Make a statement with a home at The M, where aluminium frames against crystal and euro grey tinted glass on the façade project purpose.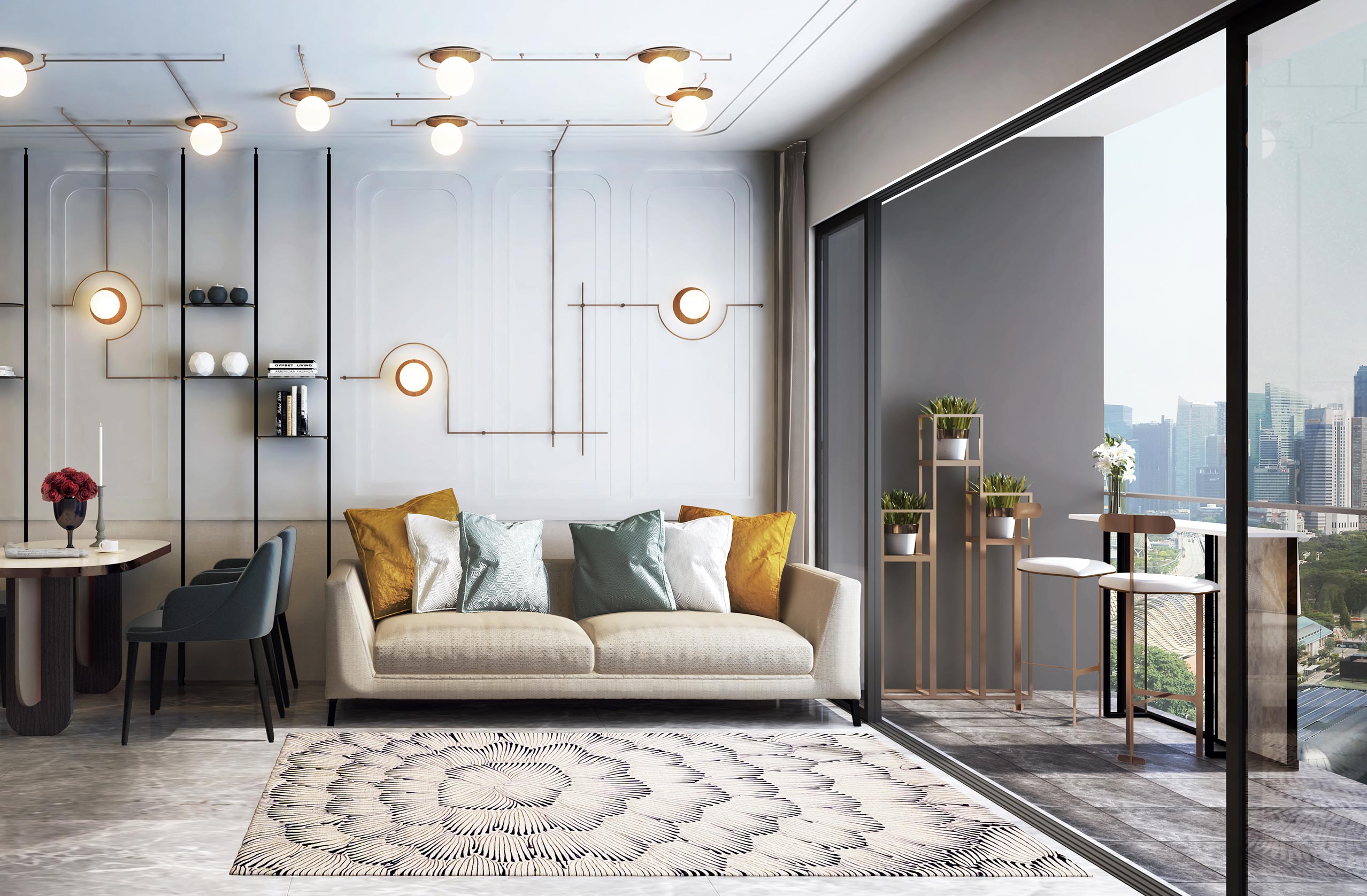 MORE THAN A HOME - AN IDENTITY
The M at Middle Road - A new residence in the city, and one that's set to change the definition of a home. A fitting addition to one of the most dynamic and eclectic areas in Singapore, the time is now to take your place in the city – with a residence that speaks volumes about who you are.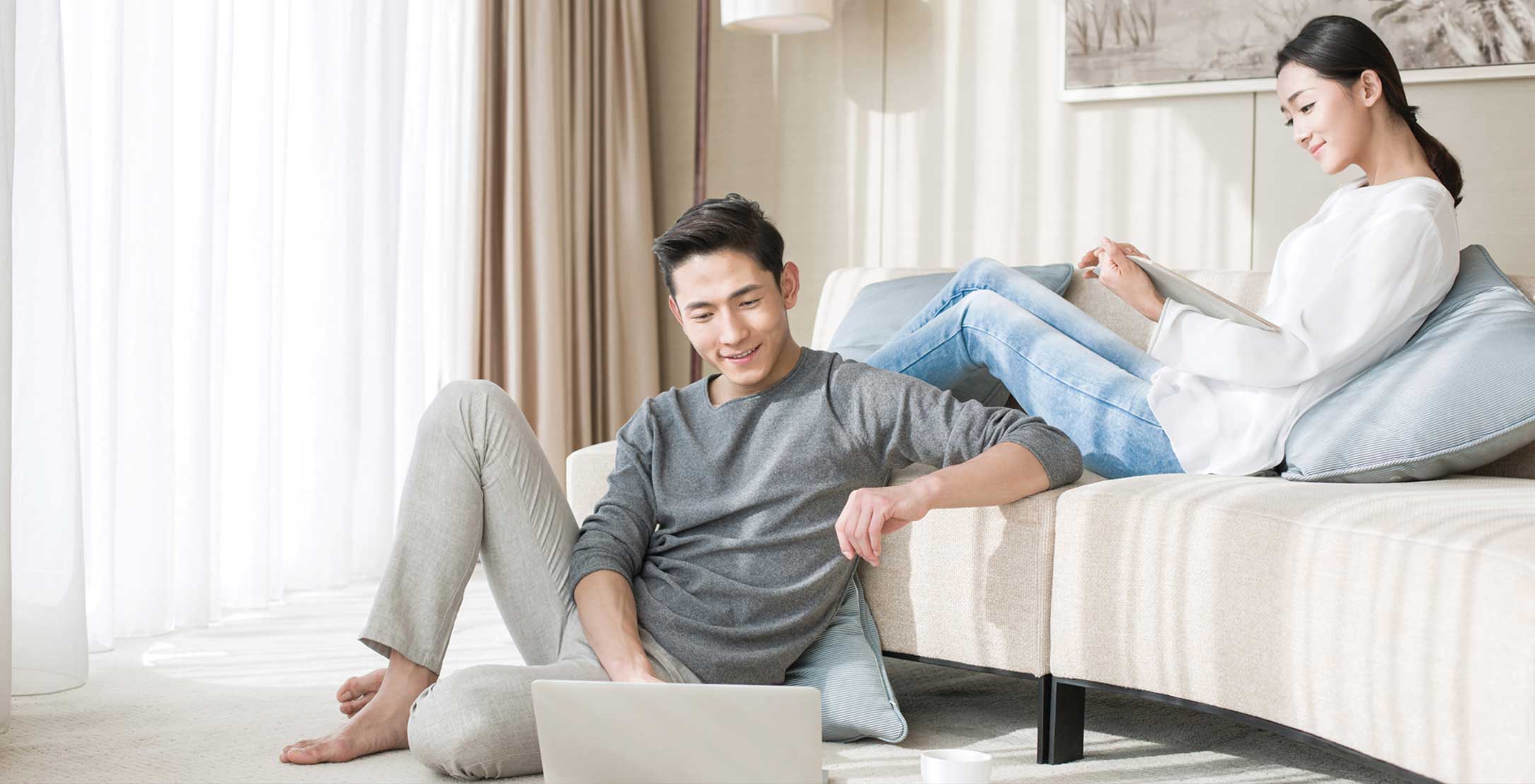 WELCOME TO THE CLUB.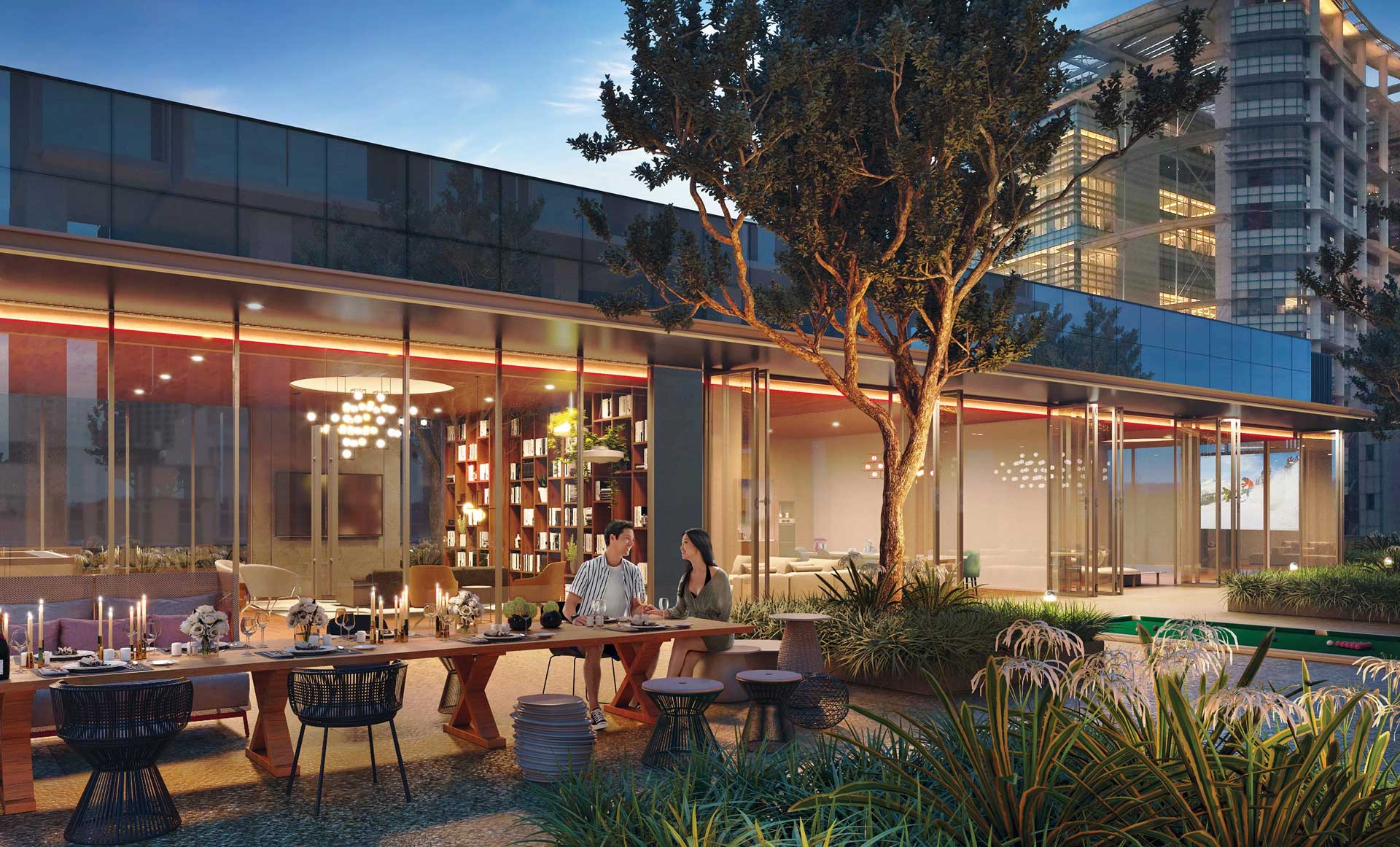 Club M
Club M features five configurable function rooms, with The Boardroom to host work meetings and discussions, or have a quiet environment for work and lounging. Residents can also whip up cookies in Bakerzone, stay active at Fitness X, or enjoy a game of Golf Snooker at the clubhouse.
Take a dip in the 50m Starlight Pool or find time for yourself to relax at The Pendulum. Enjoy a variety of facilities that's tailored for the way you live, such as The Verandah where you can soak up the bustle of the city. This is where you dictate the pace of life, and set yourself apart from the rest of the city.
Take it up a notch at the Sky Terrace. Enjoy a relaxing dip at the Jacuzzi Pool, a barbeque with friends at The Grill, or simply lay back and admire the night sky on the Star Deck.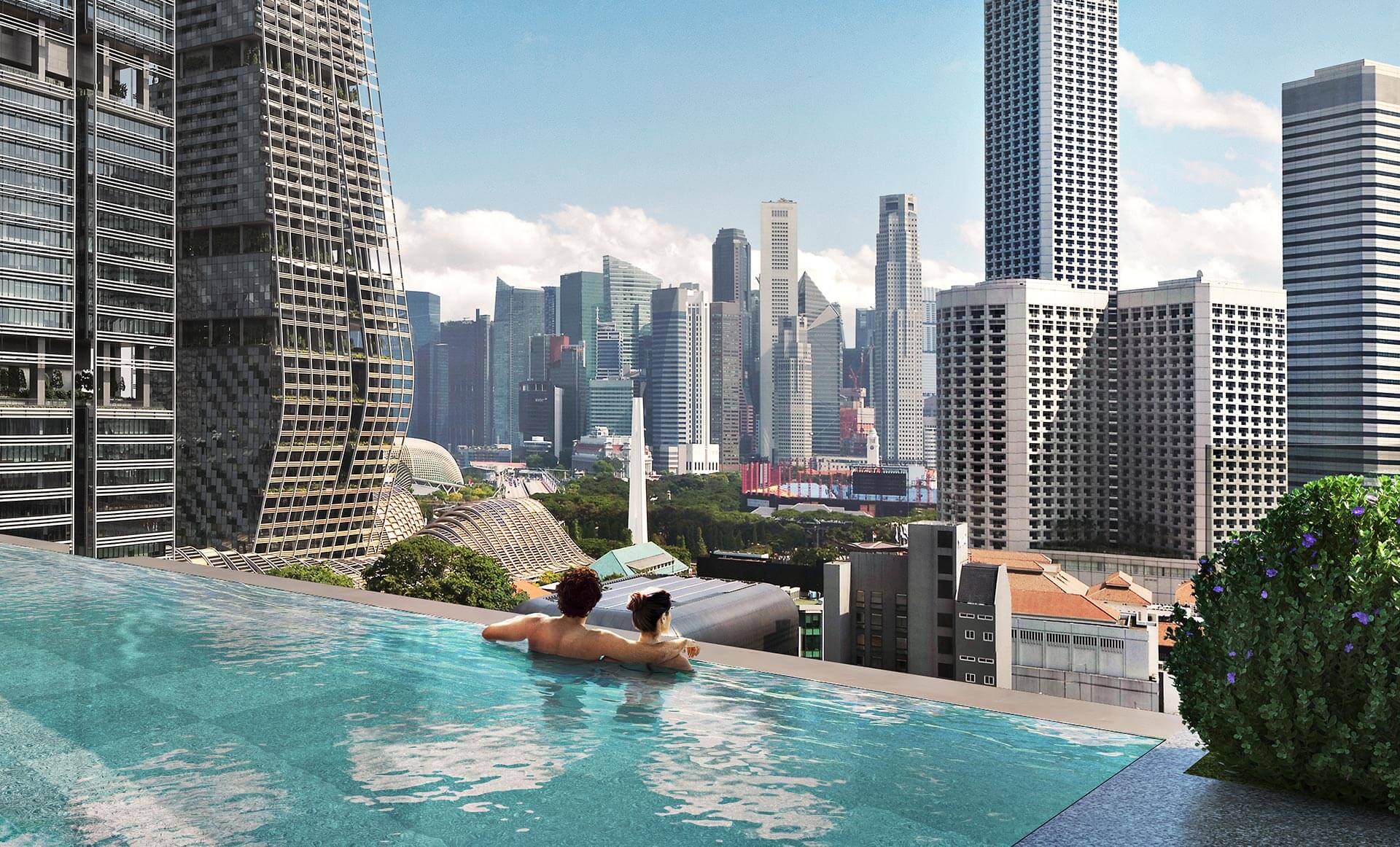 The M, Jacuzzi Pool with City View
---
SMART HOME, SMART COMMUNITY
Life is much more intelligent at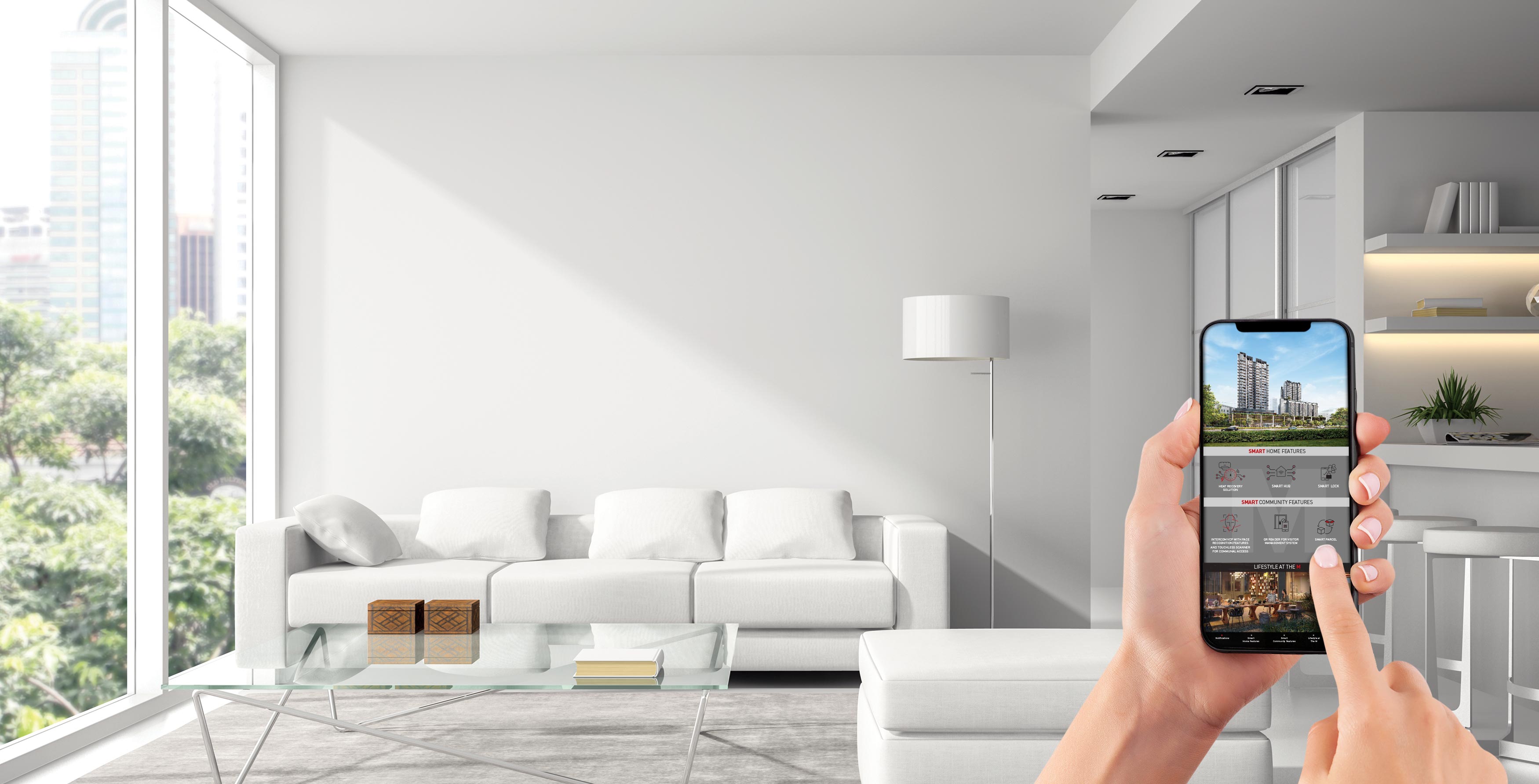 A SMARTER, MORE PERSONAL HOME.
Be the first to experience an even smarter lifestyle with pioneering technology. With innovations such as a touchless wave scanner to access your lift lobby – enjoy seamless integration and connectivity from the moment you come home.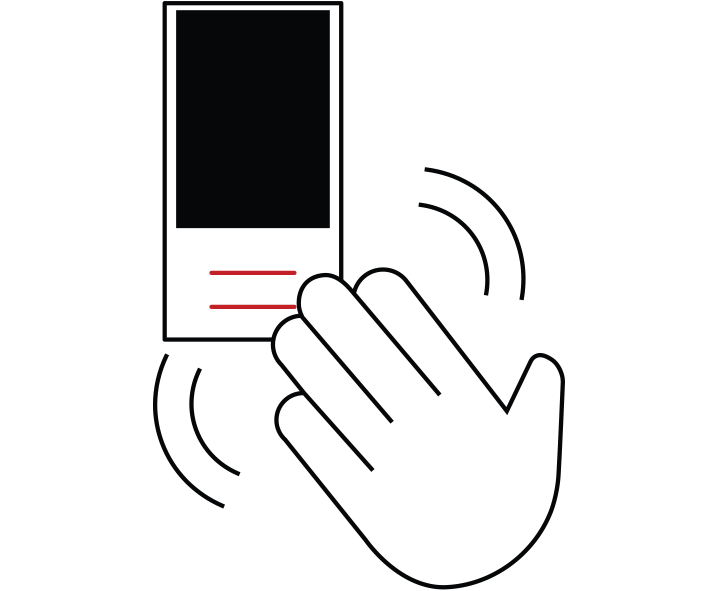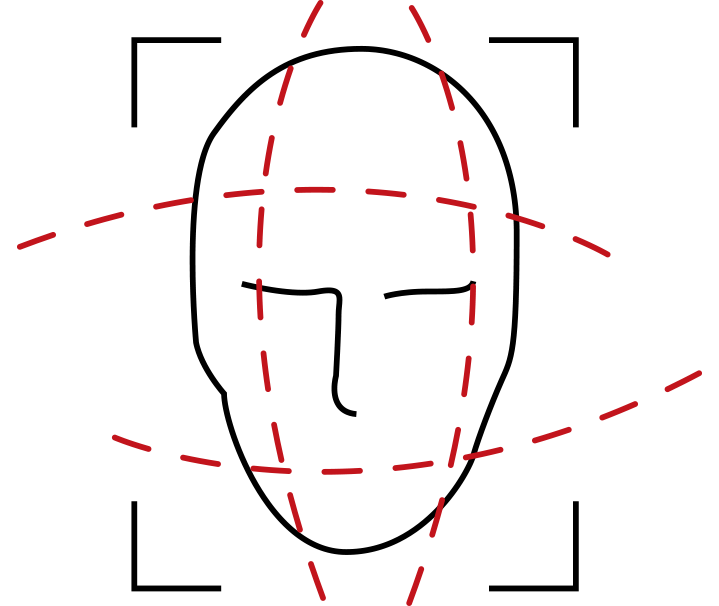 TOUCHLESS WAVE SENSOR FOR SEAMLESS ACCESS INTO YOUR LIFT LOBBY
SUPPORTED BY
INTERCOM VCP WITH A FACE RECOGNITION FEATURE FOR FUSS-FREE ACCESS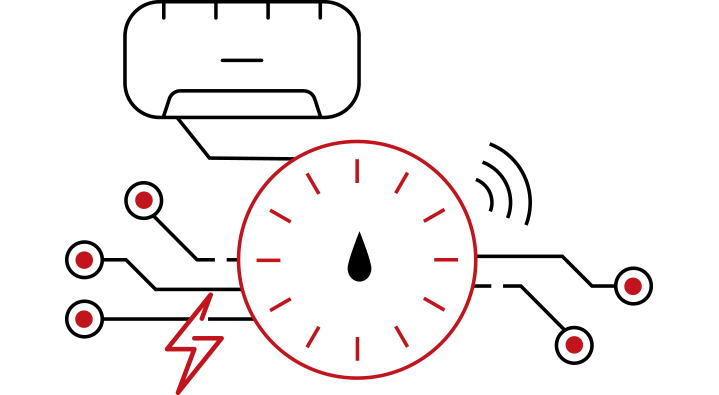 HEAT RECOVERY SOLUTION
Enjoy an energy-efficient home. Smart technology utilises waste energy produced by your air-conditioners to heat up water for your shower, saving up to 25% on energy consumption.
SMART HOME FEATURES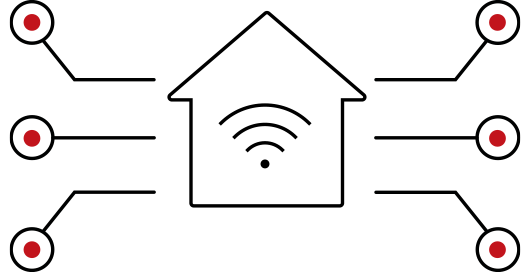 SMART HUB
A powerful and versatile hub that integrates a wide range of smart devices that enables you to control your entire smart home system from a single platform.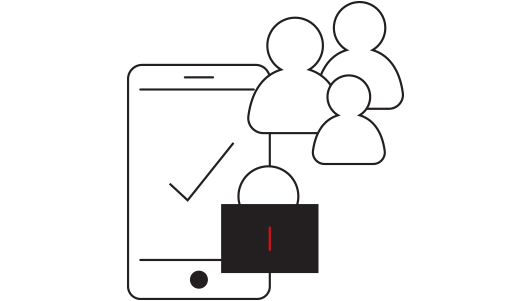 SMART LOCK
Enjoy keyless entry with the ability to unlock your door remotely.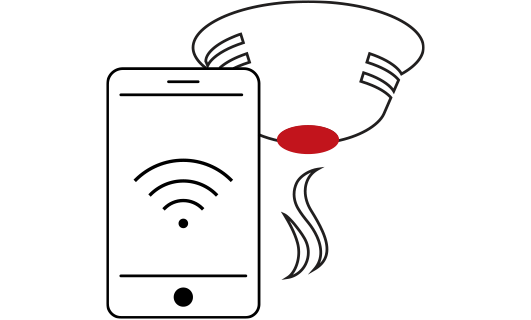 SMOKE DETECTOR
Alerts you on your smartphone when smoke is detected so that you can inform guards or neighbours to investigate if no one is at home.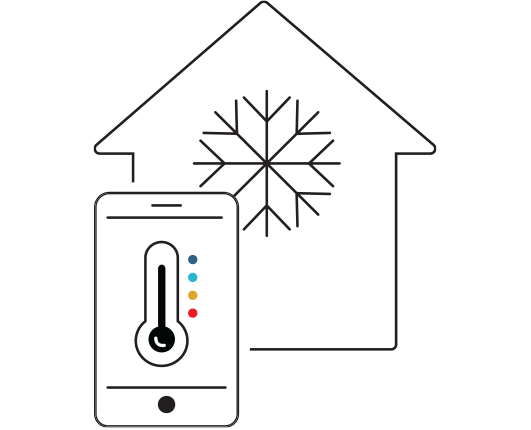 SMART AIR- CONDITIONING SYSTEM
Control and adjust the settings of your home air-conditioning system through your smartphone.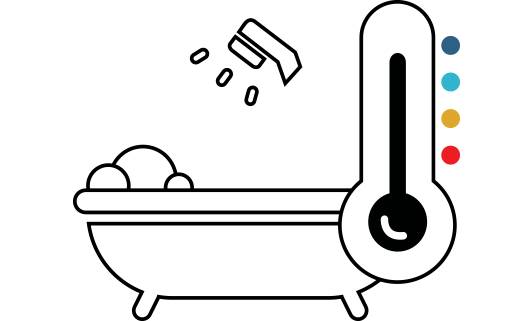 WATER HEATER CONTROL
Enjoy hot water any time you need. Automatic schedules turn your water heaters on and off to suit your lifestyle needs and save electricity.
SMART COMMUNITY FEATURES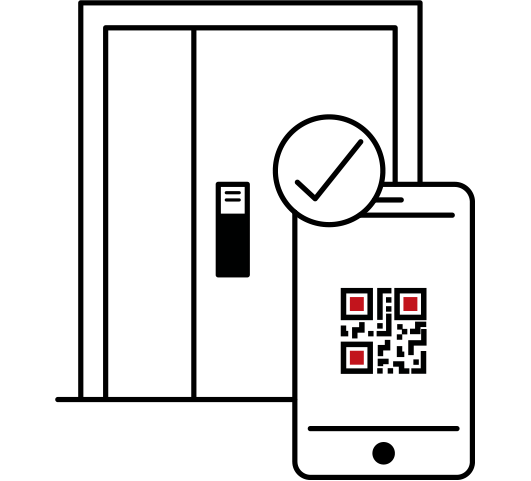 QR READER FOR VISITOR MANAGEMENT SYSTEM
Provide your visitors access by creating QR codes which they can use to scan their way in.

SMART COMMUNITY APP
• Book facilities
• Control lights and air-conditioners
• Apply for payments and permits online
• Receive notifications from the Management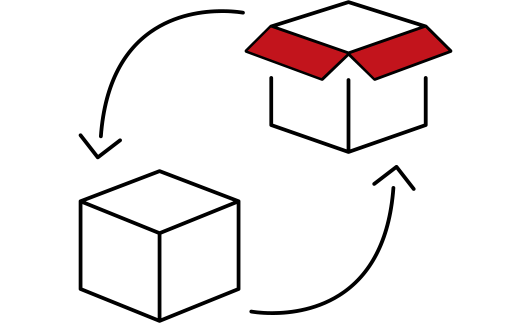 SMART PARCEL
Never miss a delivery, even when no one is at home to receive it. Get notified of your parcel and simply collect it at your convenience within the premises.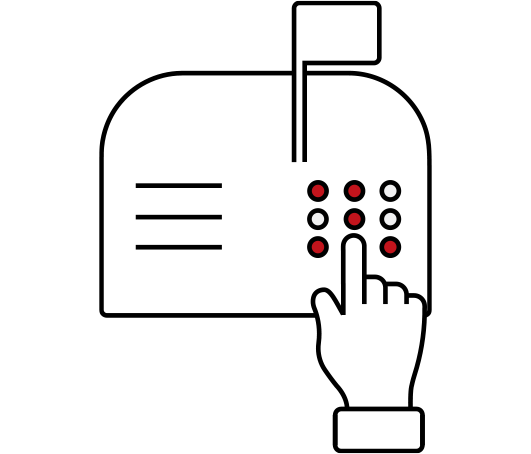 SMART LETTER BOX
Go keyless and unlock your letter box with a personalised password, and never worry about fumbling with your key again.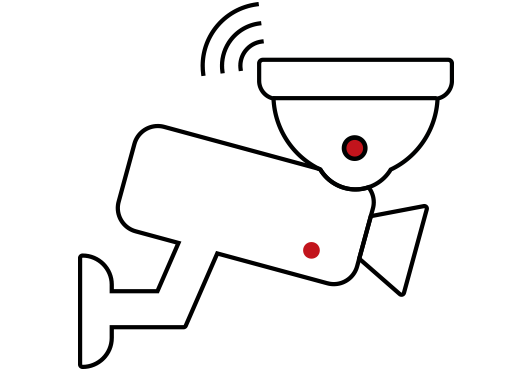 VIDEO SURVEILLANCE SYSTEM
Have peace of mind with a comprehensive surveillance system, which continuously monitors potential vulnerable points such as main gates, designated points and lobby areas.
---
HOME/ WORK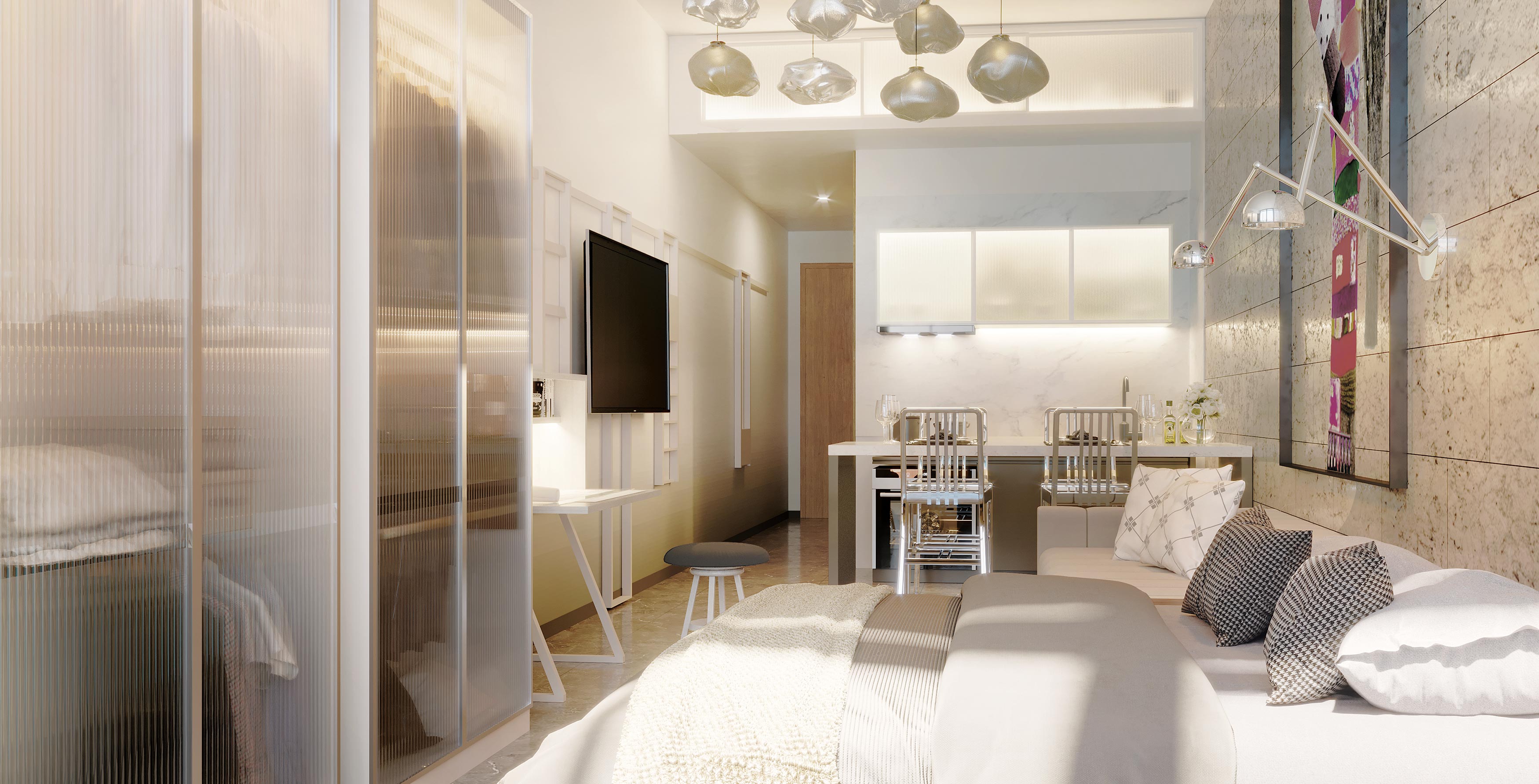 WHERE PRODUCTIVITY GETS PERSONAL.
A new concept by Wing Tai Asia, HOME/WORK® creates a conducive environment and a new standard for you to realise your career ambitions right from home.
Experience flexible, adaptable Studios and 1-bedroom residences that transform seamlessly from living areas to productive workspaces easily. Studios enjoy innovative features that maximise space such as a dual-use kitchen counter-top, sliding wardrobes and well thought out ceiling storage spaces. 1-bedroom residences feature a multi-functional integrated kitchen table for a configurable space that takes you from breakfast to business in minutes.
Dual-use kitchen counter-top to maximise kitchen space
Multi-functional kitchen table for dining and entertaining guests
Sliding wardrobe for customisation of your personal space
Ceiling storage that's the perfect fit for your storage needs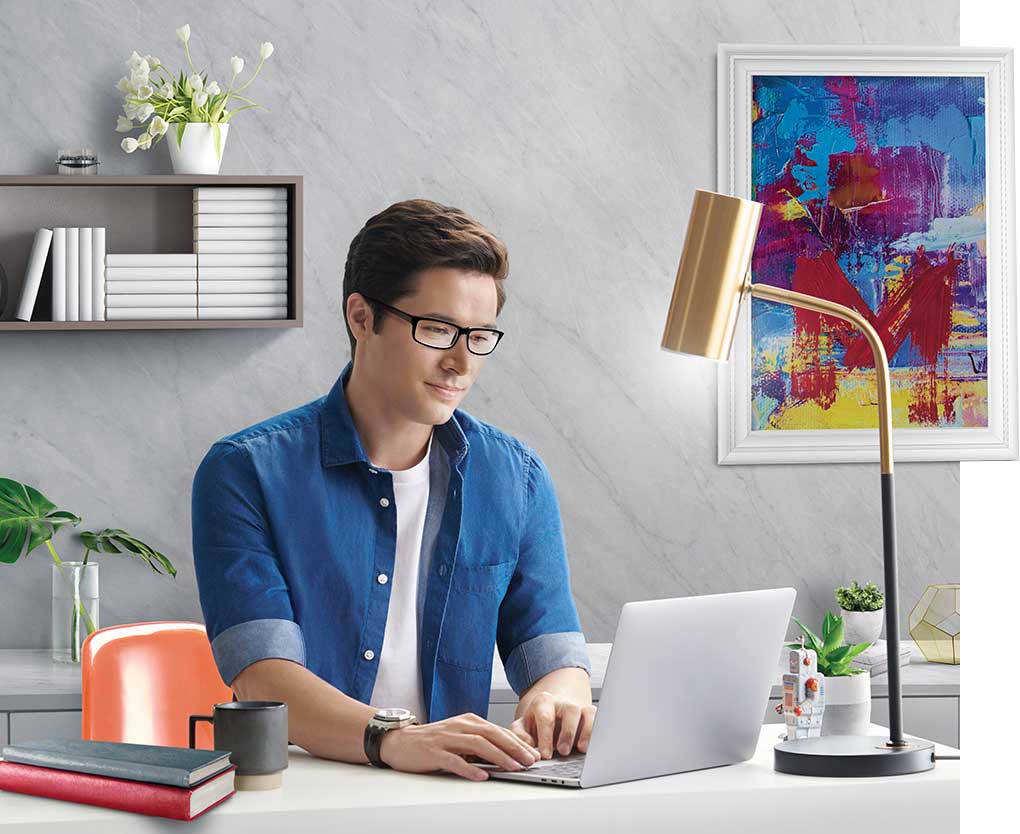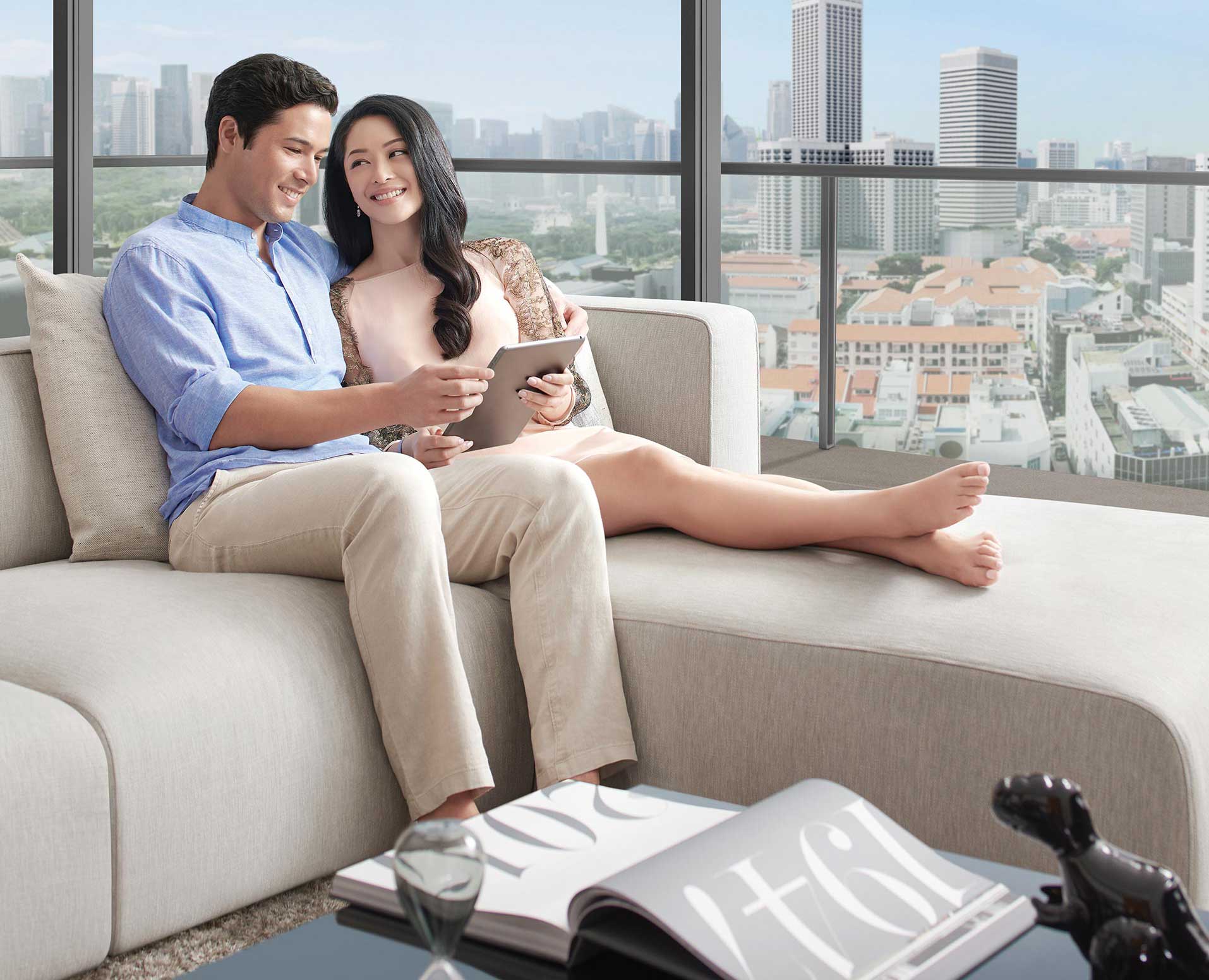 Configurable work station and the freedom to create a setting for productive work and meetings
Integrated table for flexibility of creating more space for your working needs
Create a smart work storage system that gives you more room for business
A conducive work environment free from clutter and distractions
AN EXCITING NEW CONCEPT BY WING TAI ASIA
• Work & Live right in the heart of the City
• Units are fitted with well-thought-through integrated furniture provision that allows flexibility & adaptability, maximizing usable space
• Innovative furniture provisions that transform seamlessly to suit your needs
• One home, dual function – go from breakfast to business in your own home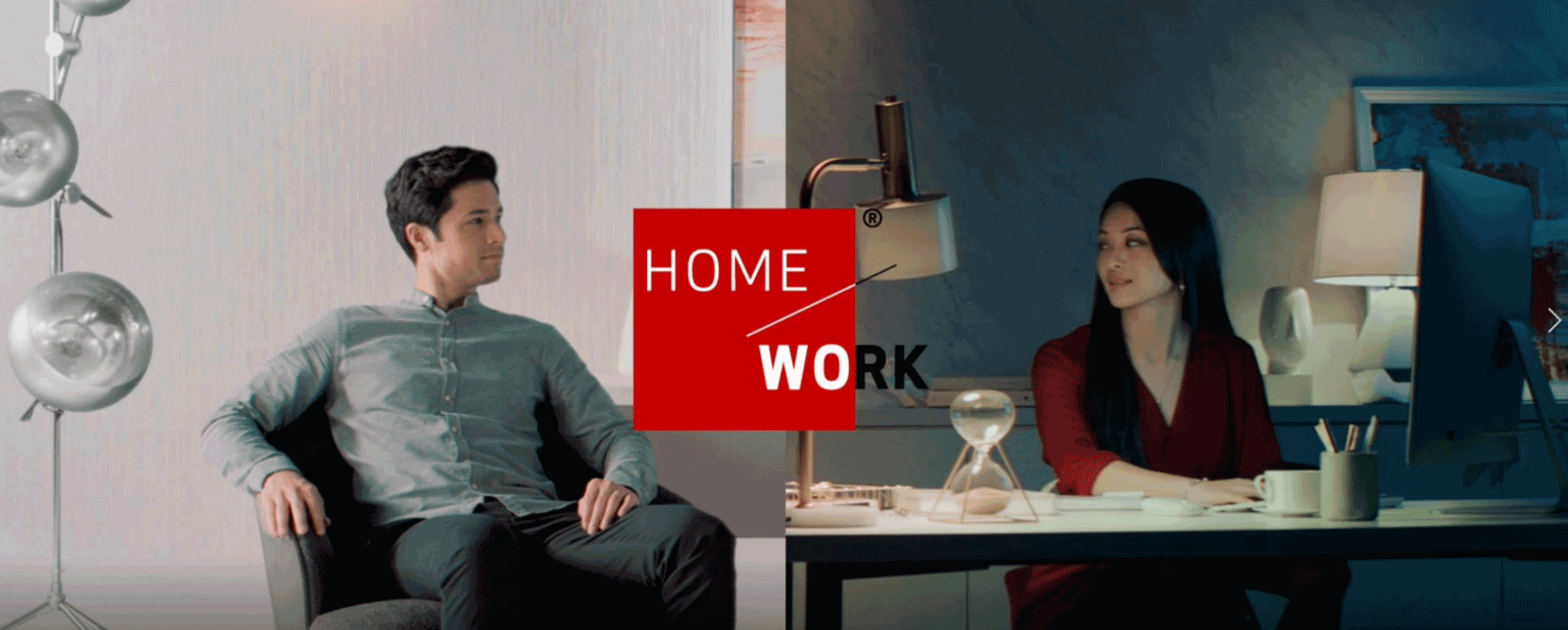 ---
STUDIO UNITS
• Dual-use movable kitchen counter-top provision
• Covers entire kitchen counter neatly
• Slides out to reveal sink and induction hob
• Movable counter-top doubles up as a dining and work or meeting table
---
1-BEDROOM UNITS
• Integrated table provision that folds out from kitchen cabinet
• Transforms easily to dining or work table for 3
• Folds away neatly and is concealed as part of kitchen cabinetry when not in use
---
ENHANCED KITCHEN IN 2-BEDROOM UNITS
• Integrated full-length kitchen accessory track
• Provides intelligent space saving solution
• Aesthetically pleasing and keeps space neat and tidy