Developer's Profiles
The Woodleigh Residences is being developed by Kajima Development Pte Ltd & Singapore Press Holdings Ltd. Singapore Press Holdings Ltd is a small scale property developer and has developed only one other property project in Singapore.

Kajima Development Pte Ltd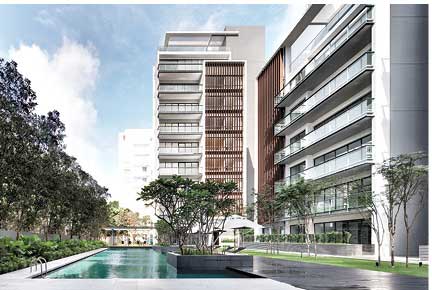 Kajima Development Pte Ltd is the development subsidiary of Kajima Corporation. Founded in 1840, Kajima Corporation, is the leading contractor, engineer and real estate developer in Japan, with an extensive track record of overseas real estate developments. Its global footprint operates through subsidiaries in Asia, North America, Europe, and Oceania Kajima's portfolio in Singapore includes the 5-star hotel, Regent Singapore; the landmark integrated development, Millennia Singapore: and luxury residences Sui Generis and Bishopsgate Residences. Other notable projects in the region include Senayan Square in Jakarta, Indonesia, one of Asia's largest multi-purpose developments that left a profound mark on Jakarta's real estate landscape. Kajima has its stock listed on the first section of Tokyo Stock Exchange and is a constituent of Nikkei 225 Index. Its consolidated turnover reached JPY1.8 trillion in the financial year ended 31 March 2018.
---
Singapore Press Holdings Ltd (SPH)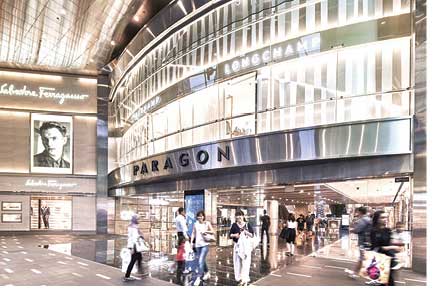 Singapore Press Holdings Ltd (SPH) is Asia's leading media organisation with a proven track record in real estate development. Its first residential property development, Sky@Eleven, was launched in 2007 through ifs wholly-owned subsidiary Times Development Re Ltd. SPH also owns and operate The Seletar Mall. Under SPH REIT, SPH owns Paragon, a premier upscale mall and medical suite/ office property on Orchard Road; The Clementi Mall, a mid-market suburban mall; and The Rail Mall along Upper Bukit Timah Road. SPH REIT also holds 85% equity stake in Figtree Grove, a freehold sub-regional shopping centre in Wollongong, New South Wales, Australia. SPH also owns a portfolio of Purpose-Built Student Accommodation (PBSA) in the United Kingdom. SPH continues to expand and enhance its property portfolio in Singapore and beyond.
We are pleased to bring you the latest news about The Woodleigh Residences, here will update details as soon as possible and bring readers the hottest news about the project. Check here to find out more interesting information about the development. Don't forget to FILL IN THE FORM for a free consultation.