TMW Maxwell - A bustling destination on the edge of District 01
TMW Maxwell is located at 20 Maxwell Road, the 13-storey building comprises mainly of offices. It sits on a trapezoidal island land parcel with views from all four sides of the building.
The project is close to Tanjong Pagar MRT Station and Outram Park MRT Station. Future MRT stations include Telok Ayer MRT Station. You're also able to walk towards Coleurs Pte Ltd and 30A Kreta Ayer Road as well as China Square Central and Icon for an array of amenities. Besides, it 's close to several eateries including 33 Tras Street, Maxwell Road Food Centre and 73 Tras Street. A variety of shopping and F&B choices will make even the most discerning of tastes happy.
TMW Maxwell sits at the fringe of the Central Business District, but is also near the conservation shophouse enclaves of Tanjong Pagar and Chinatown. It is within a few minutes' walking distance to Maxwell Food Centre and the Tanjong Pagar and Chinatown MRT stations. The upcoming underground Maxwell MRT station along the Thomson East Coast Line.
Nestled in a bustling destination on the edge of District 01 - TMW Maxwell by CDL. This is a really good place to stay yourself. Only walking distance to the wet market and food center. For school going children, definitely within that 1km and also 2km spot, we have a lot of primary schools for all the parents out there such as: Galilee Art School, School of Tutors, Superland Pre-School, Rutgers Business School Asia Pacific, Cambridge Business School Pte Ltd, GNS School of Business and Technology, Onis Language School.
Come with the site plan and facilities to explore interesting information.
Location Map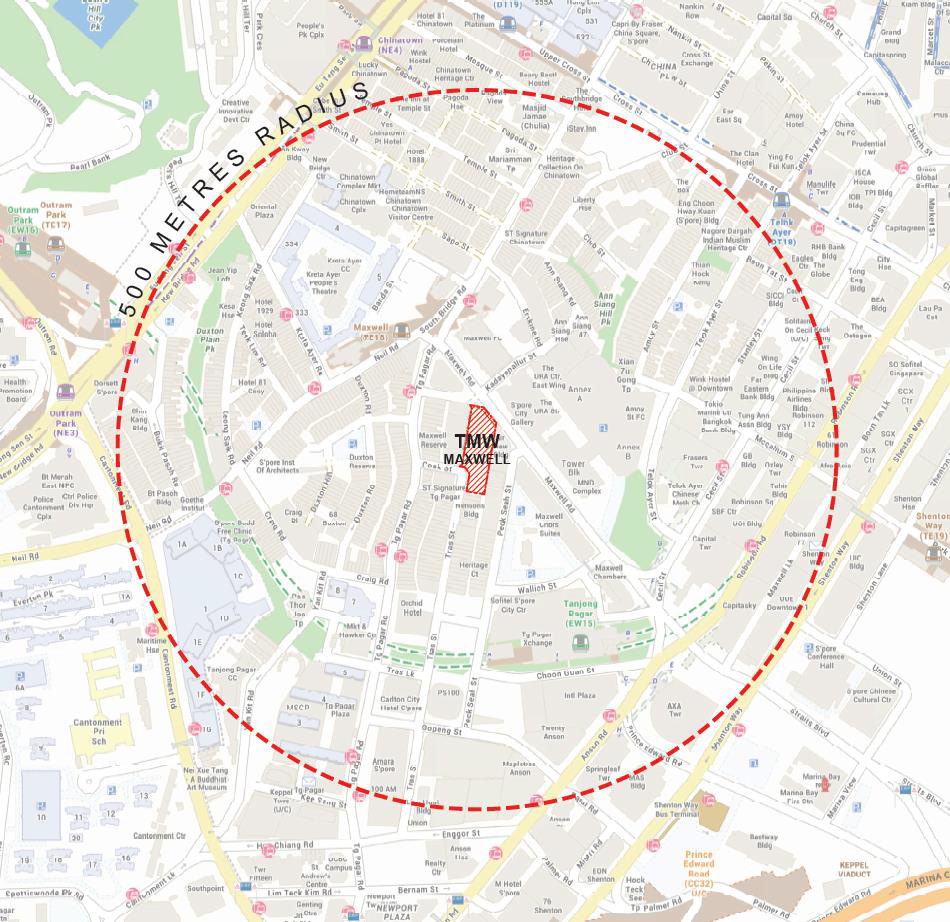 MULTI - HYPHENATE SPACE AT MAXWELL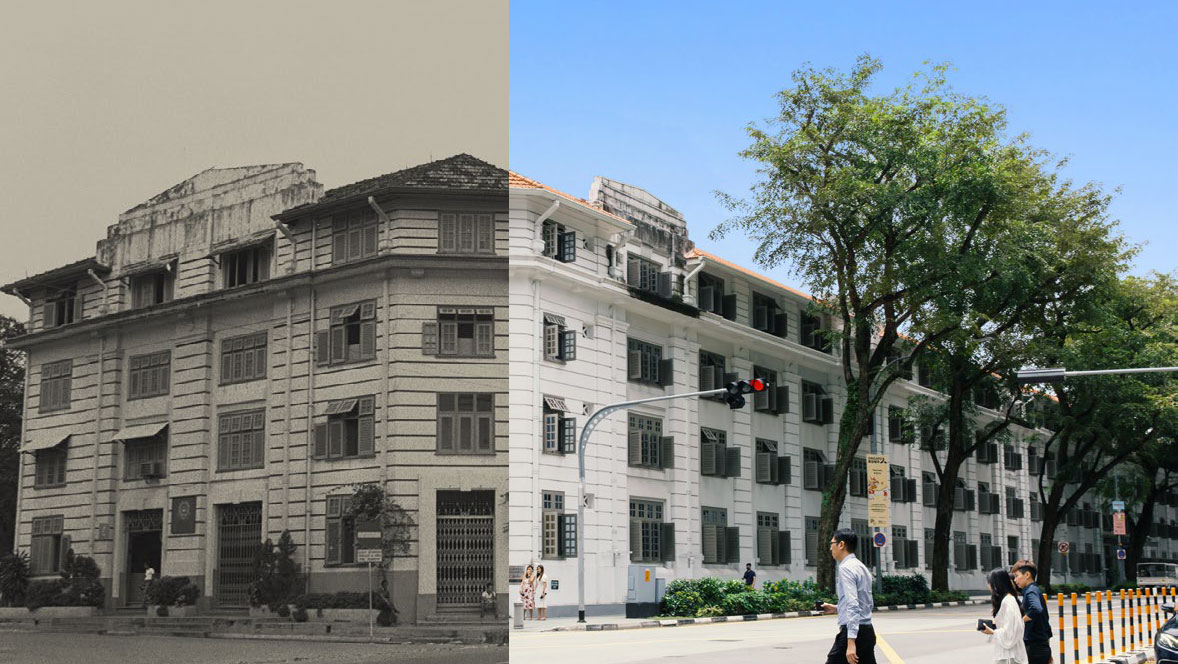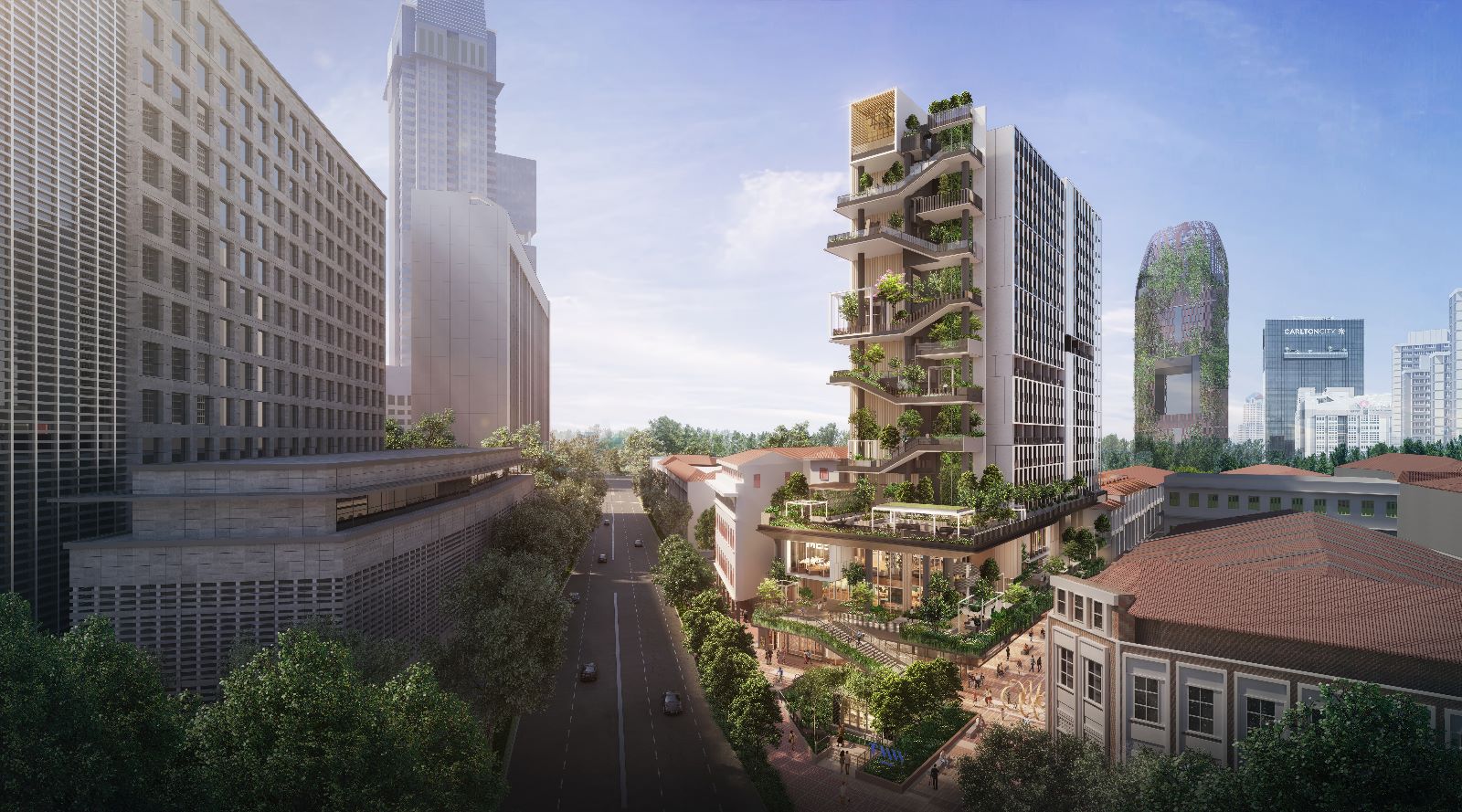 INFINITE TOMORROWS BEGIN HERE
THE WORLD'S NEIGHBOURHOOD
A NEW WAY OF LIVING SHAPED BY A NEW WAY OF THINKING
TMW Maxwell is a collection of multi-hyphenate spaces for tomorrow's multi-hyphenates. Truly-local, super-connected, hugely-productive globalists whose passion, curiosity and occupation defy categorisation and labels. TMW Maxwell is a new way of living shaped by a new way of thinking.
/ PART HOME / PART OFFICE / PART PARK / PART GALLERIA
TMW Maxwell is designed for tomorrow's hybrid lifestyle. Just like how urbanites of tomorrow defy categorisation, TMW Maxwell blends home, office, park and gallery into one exciting offering.
AT THE HEART OF MULTIPLE ENCLAVES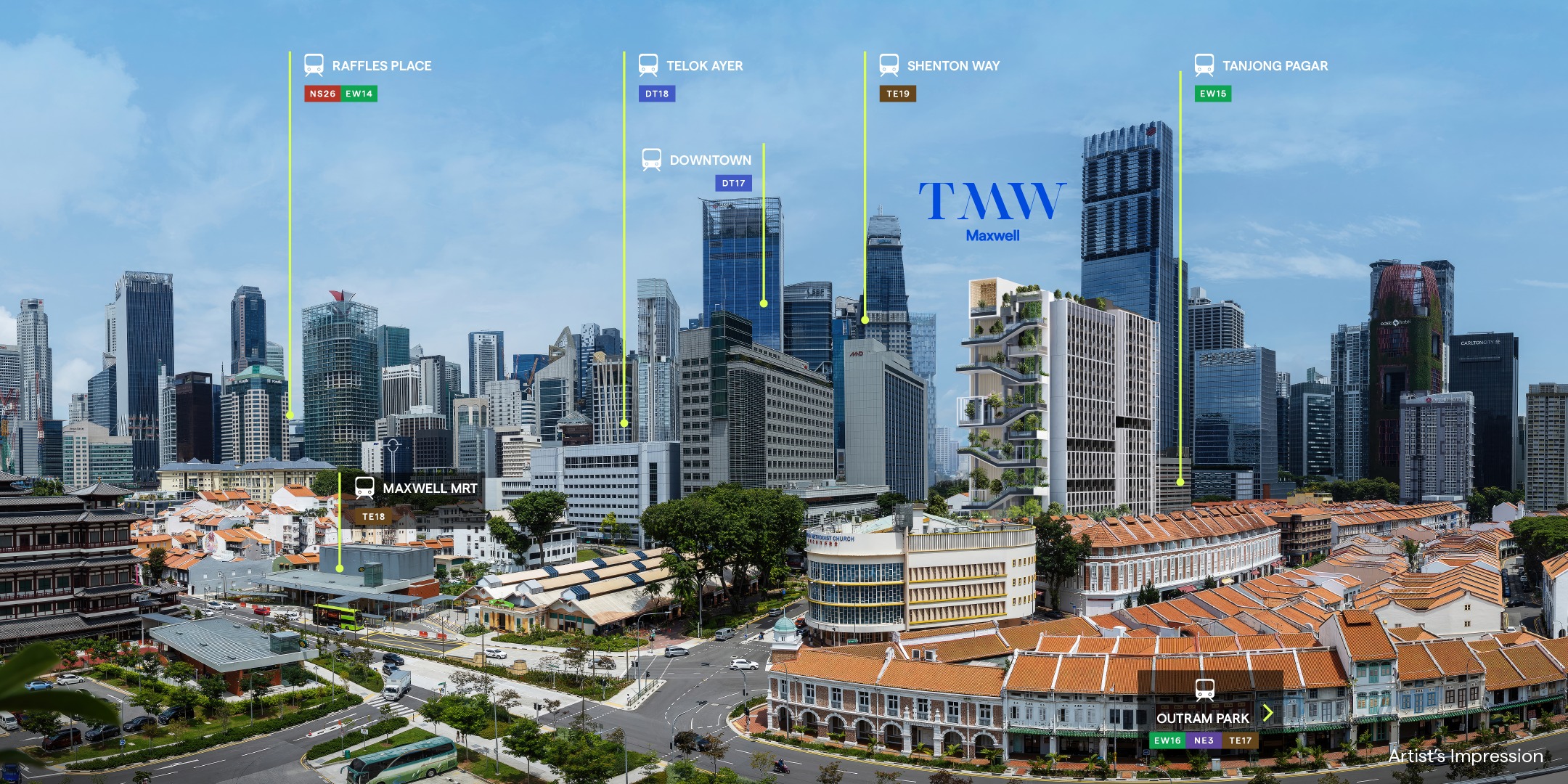 4 LINES, 5 PARKS, 6MRT STATIONS ALL WITHIN YOUR DOORSTEP
TMW Maxwell is now better-connected than ever with 6 MRT stations within proximity. Right at the doorstep is Maxwell MRT which links up to the new Thomson-East Coast Line, while nearby Tanjong Pagar MRT takes you to key venues such as Raffles Place, City Hall and Bugis.
A wealth of parks and green spaces surround the development including a newly-built 6km cycling path. Paving the way for easy connectivity on both MRT and two wheels.
A PLACE OF MANY GREAT STREETS
With great streets all around, there is always an adventure waiting to be discovered around every corner. The whole hood really is your playground.
The future of city living also extends beyond the walls of a home. At TMW Maxwell, home is also the neighbourhood. All 10 minutes of it. Where everything you want and need is within quick and easy reach. You have the world in your hands, right here in your neighbourhood.
YTD IS HISTORY TMW IS HERE