Home Is Where It All Begins
"To Live Is The Rarest Thing In The World. Most People Just Exist" - Oscar Wilde
Dalvey Haus is a new condominium located at 105A Dalvey Road Singapore 259498, in district 10, near Botanic Gardens MRT Station, Newton MRT Station, and Orchard MRT Station. The development is developed by KOP Properties and it will be comprising 2 to 5 bedrooms with a site area of 55,480 sq ft. Moreover, this condo will offer a range of high-end facilities and sophisticated design. A world of your own, this home is where dreams are planted. The ultimate living experience is timeless and refined, here in a freehold oasis that nurtures you, calms you, and enriches you.
Prime within the potential location, the future residents can get in and leave easily everywhere. Don't miss anything important, explore location now!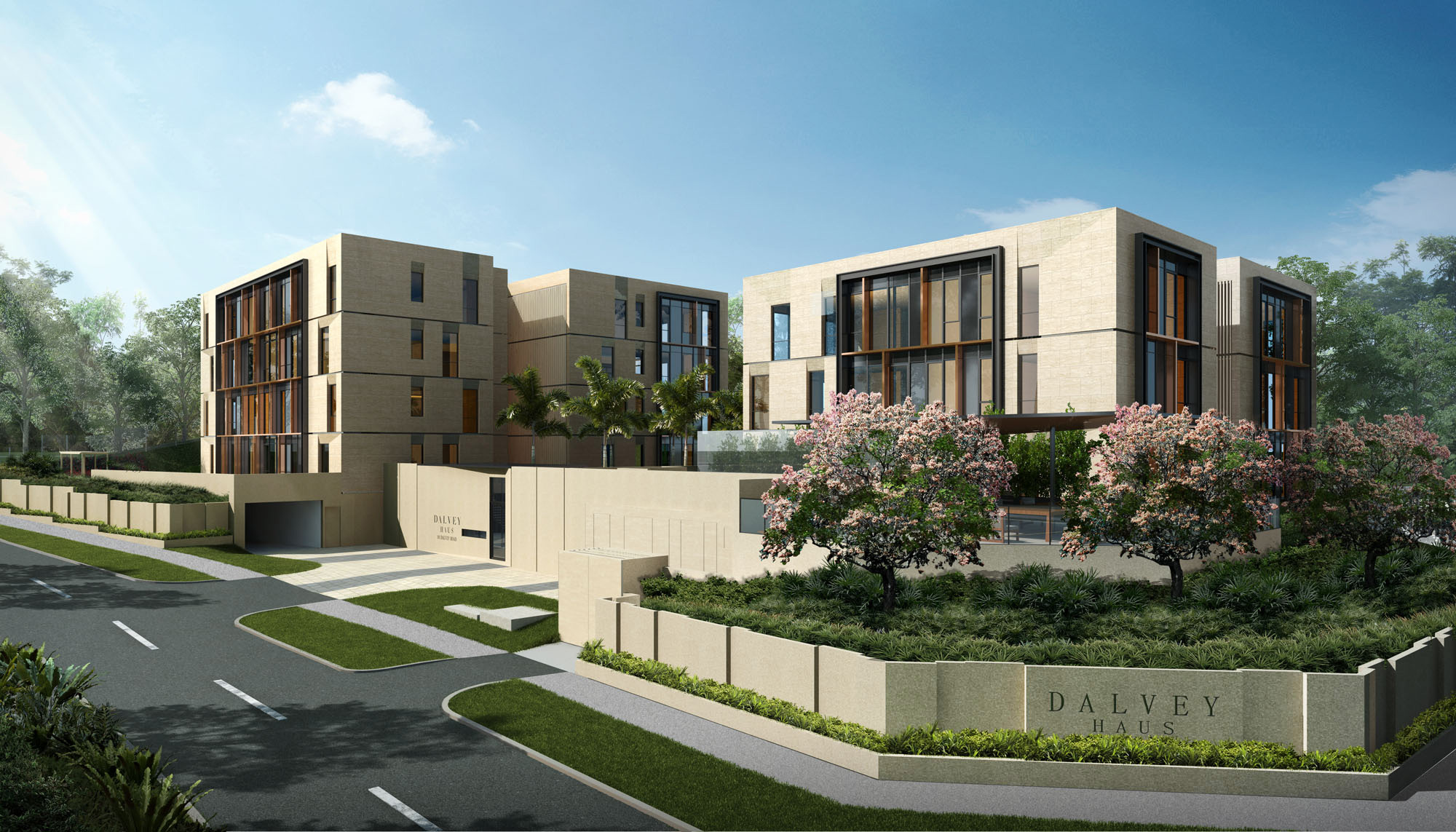 Dalvey Haus (Former Villa D'Estes) land site
Units Mix
Unit Type
Type
Approx Area Range (sqft)
No. of Units
2+1 Bedroom
A1 / A2
990
6
3 Bedroom
B1 / B2
1,227 / 1,238
6
3 Bedroom
C1 / C2
1,561
4
4 Bedroom
D1 / D2
2,164
4
4 Bedroom
E1 / E2
1,938
4
4 Bedroom
F1 / F2
2,788
2
5 Bedroom
G
5,500
1
Total
27
For general information and illustration purposes only. Not be relied solely upon for any purchasing decision. Any reliance placed on the presented materials is strictly at the user's own risk.
Why Invest In Dalvey Haus (Former Villa D'Estes)?
Freehold development at district 10
Short distance to access Stevens MRT (DT10 TE11), Napier MRT (TE12) Thomson-East Coast Line Due 2021, and Botanic Gardens (CC19 DT9)
Nearest primary schools are Singapore Chinese Girls' Primary School, and Anglo-chinese School (primary).
The famous shopping centers nearby such as Tanglin Shopping Center, Palais Renaissance, Jasons,...
Equipped with latest security gadgets and provides 24 hour security to its residents
Offers multiple redevelopment potential for the plot
Located within good class bungalow areas are extremely sought after by foreigners
Next to the famous neighborhood like as The Albracca in Meyer Road, and former HUDC estates Serangoon Ville in Serangoon North