Prime In The Central Of Singapore
Dalvey Haus is strategically located at 105A Dalvey Road, District 10 Singapore. Dalvey Haus Condo is just a stone's throw away from Stevens MRT Station, CC19 Botanic Gardens MRT Station and NS21 Newton MRT Station, via smart transportation's system the future residents can access everywhere conveniently.
Dalvey Haus Map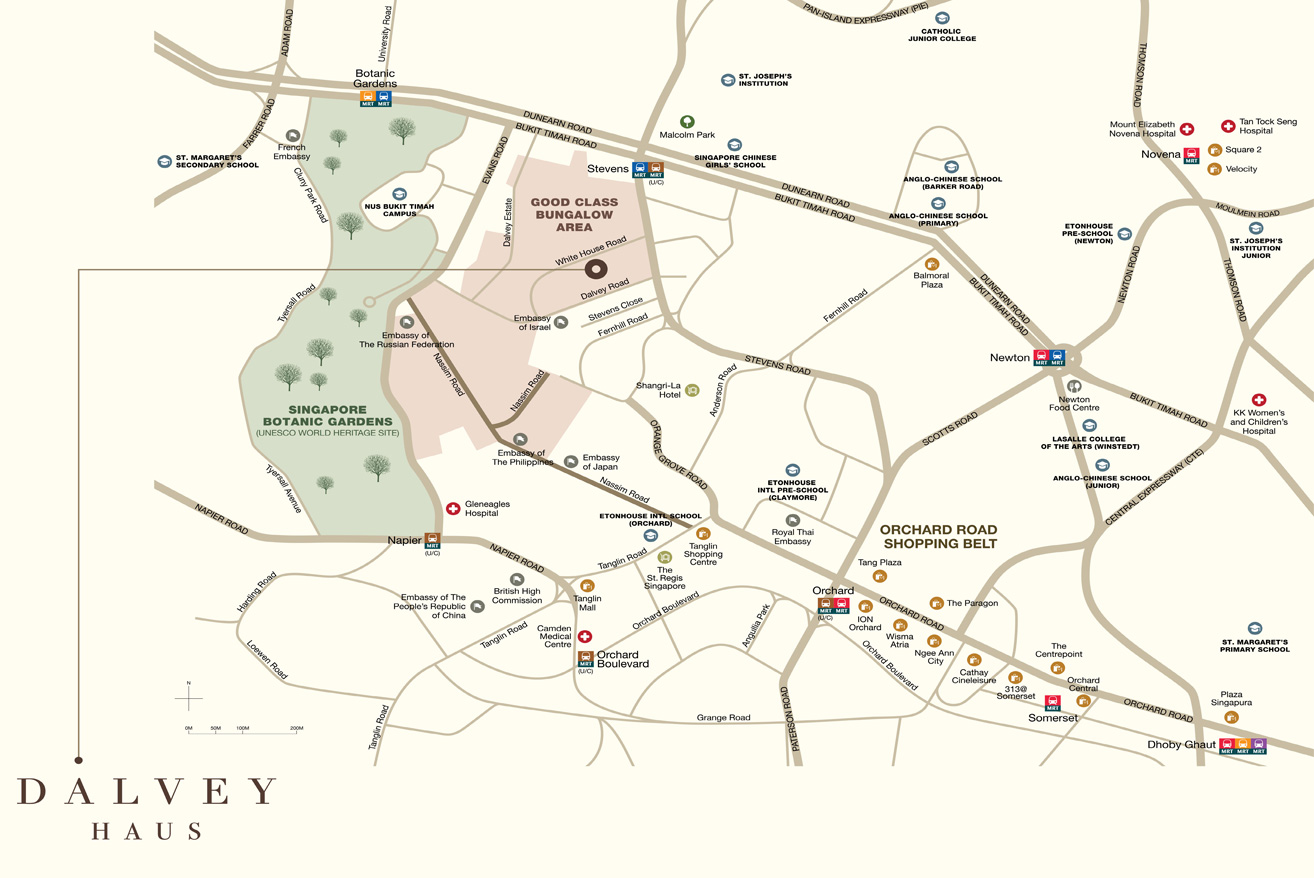 "To Live Is The Rarest Thing In The World. Most People Just Exist" - Oscar Wilde
Home Is Where It All Begins
A world of your own, this home is where dreams are planted. The ultimate living experience is timeless and refined, here in a freehold oasis that nurtures you, calms you, and enriches you.
"Two roads diverged in a wood, and I – I took the one less traveled by, And that made all the difference." - Robert Frost
Live Richer In The City Nestled Amidst Lush Greenery
Surrounded by Singapore's finest natural beauty, the highly sought-after premium site will surely delight residents with its proximity to the Botanic Gardens, Singapore's first UNESCO Heritage Site and a testament to the country's reputation as a City in a Garden.
该地段毗邻新加坡首个联合国教科文组织世界文化遗产——新加坡植物园,让您在家中坐拥"花园城市"最美丽的自然风光。
---
At The Heart Of Everything
This prestigious and highly-valued development is tucked within the prime Good Class Bungalow (GCB) enclave of District 10. It is just a leisurely stroll away from Stevens MRT station and a short train ride to Singapore's playground for the cosmopolitan. The Tanglin-Orchard district, acknowledged worldwide as a premium shopping, dining and tourist destination, is home to a vibrant mix of prime hotels, schools and embassies.
Dalvey Haus 坐落于第10邮区的优质洋房 (Good Class Bungalow) 区域内,邻近史蒂文斯地铁站,可乘地铁轻松抵达著名的东陵 – 乌节国际购物区(Tanglin-Orchard district)。该区域不仅是新加高端购物、餐饮和旅游目的地,并且还汇集了高档酒店、顶尖学校 和各国使馆,是新加坡这一国际大都会的黄金地段。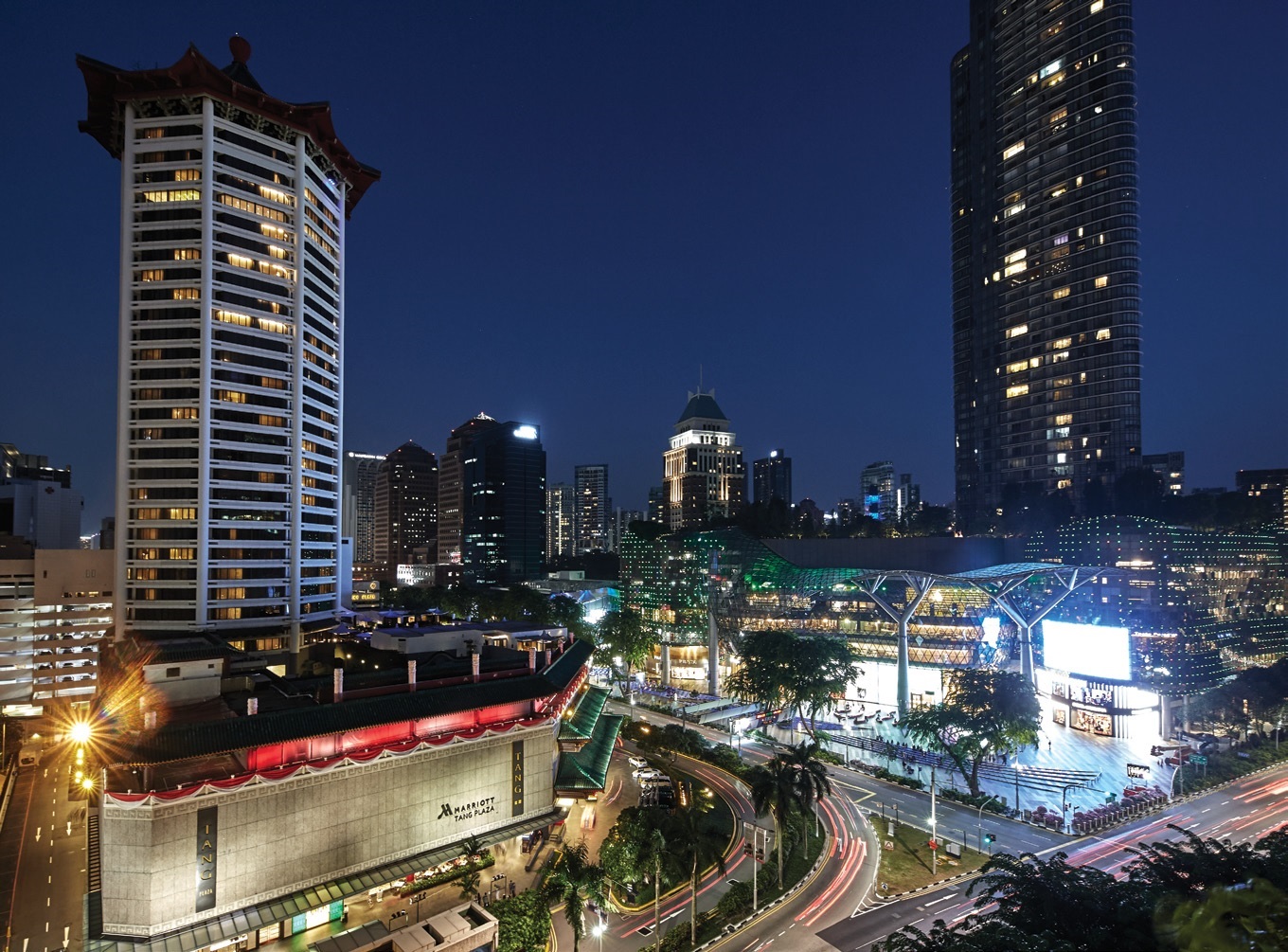 A World-Class Address Close To The Heart
Live on the fringe of Singapore's world-class fashion and retail belt. It's like stepping in and out of the walk-in closets of international brands, with such great ease. And all around, premium hotels and prime lifestyle hotspots abound.
与国际时尚商圈为邻,如同家中拥有了充满各类国际品牌的衣帽间;四周环绕的高档酒店和娱乐休闲场所,让您尽享奢华的生活方式。
Experience A World Of Difference
Dalvey Haus is an ideal home due to surrounding by a variety of amenities so that you don't worry about anything. This areas is regarded a great place for who love shopping because there are many famous shopping destination nearby here such as Gourmet Grocer, Tanglin Shopping Center, Palais Renaissance and Cold Storage. These places can easily find all your supplies from the necessities for day to day operations to clothing and beauty products with just a few minutes walks.
Dalvey Haus @ Newton MRT is an masterpiece achievement that celebrates the splendor of style and sophistication. Surrounded by food outlets and restaurants, where the feast of delectable food is readily available. The high features some of the popular eateries near the condo such as Teochew Restaurant Huat Kee, Mercure Singapore On Stevens, McDonald's Alocassia, The Line Restaurant... all of which is not over 10 mins walk travelling.
Dalvey Haus District 10 also supplies education institution spanning from kindergarten to junior college. This is an outstanding points for home seeker while finding a good property. They are many of reputable schools in proximity like as MY World Preschool, Raffles House @ Robin Close, Children's Cove, Yvonne Swim School, Home Tutor Singapore Tuition Agency, The Children's Workshop Kindergarten... above schools are under 10 mins walk access.
Continued with Facilities & Site Plan to see more detail about the new condo at district 10.