Stirling Residences is an upcoming 99-year residential development by LN Development (Stirling) Pte Ltd, a joint venture of Hong Kong-listed developer Logan Property Holdings and Chinese developer Nanshan Group. With the plot ratio of 4.6 and site area of 227,222 square feet, the new launch along Stirling Road will comprise of approximately 1.110 units with full condo facilities.
The condo is also in the proximity of Queenstown MRT Station and Ayer Rajah Expressway.
Stirling Residences is developed by the joint venture of Hong Kong-listed developer Logan Property Holdings and Chinese developer Nanshan Group with a plenty of nearby amenities. Please take a look at Location to know more about its golden location and do not hesitate to contact us if you have any concern.
Stirling Residences @ Queenstown MRT
Stirling Residences by Nanshan and HK Logan Property is bounded by Angora Close and Stirling Road, in the vicinity to Commonwealth Avenue, Central Region of Singapore, under Queenstown Planning Area. Two developers submitted the top bid of more than S$1 billion for the land parcel, which translates into S$1,050 per square foot per plot ratio (psf ppr).
The executive director and head of research and consultancy at SLP International Property Consultants, Mr Nicholas Mak said: "It is quite uncommon for GLS bids for residential land to exceed S$1,000 psfppr ... The good sales performance from nearby condo projects, as well as the recent easing of the Seller's Stamp Duty have lifted the confidence of bidders when they were bidding for the site."
Although the Stirling Road site is four times as large as the Margaret Road site, the strong top bid in excess of S$1,000 psfppr shows up developer's belief that prices could return to growth soon as well as their strong confidence in the Singapore residential market.
In addition, according to Mr Desmond Sim, head of South-east Asia research at CBRE, the new launch by nanshan along Stirling Road "has very good attributes", as it is on a "higher ground level" and within walking distance of Queenstown MRT station. In addition, it is also next to Tiong Ghee temple, and is near Anchorpoint Shopping Centre.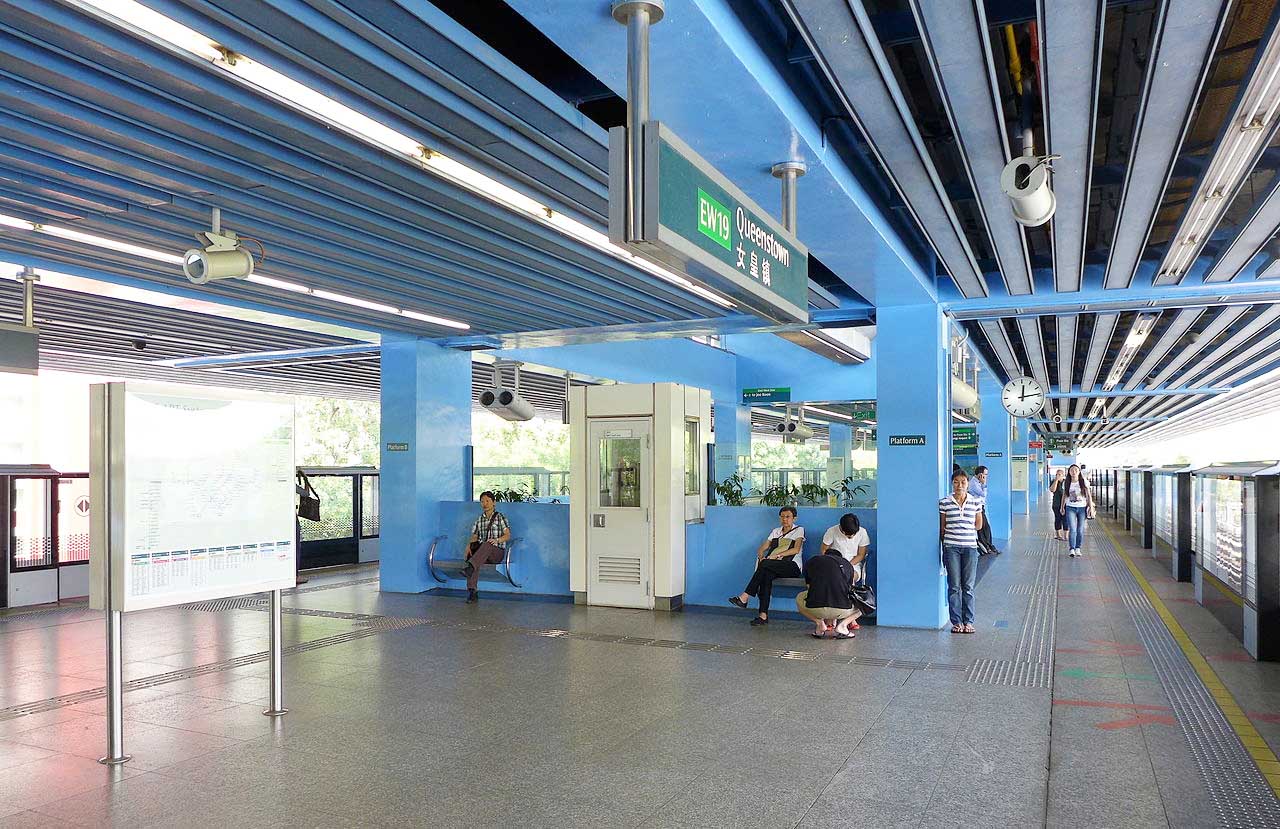 ---
Landmarks near Stirling Residences
Tiong Ghee temple | Stirling Residences Condo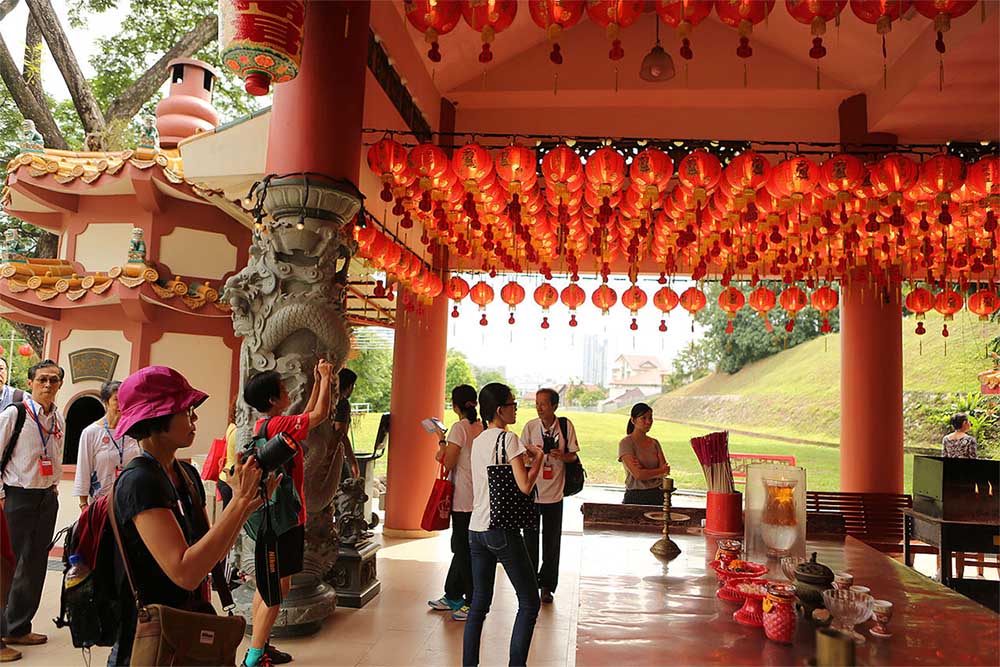 Tiong Ghee Temple's history (zhong yi miao) can be traced to 1931, the home of a villager in Wu Wei Gang was set up with an altar (a village at Stirling Road). Next few years an attap-thatched house dedicated to the temple was built in the village and was named Ghee Tiong Temple.
In 1945, a new temple building on Feng Xing Shan with tiled roofs and brick walls was built, a hill near to Wu Wei Gang including the private cemetery of Cheang Hong Lim. Due to acquisition of land on Feng Xing Shan, the temple was rebuilt at the current location in 1973, and was renamed Tiong Ghee Temple.
Holland Village near Nanshan Condo @ Stirling Road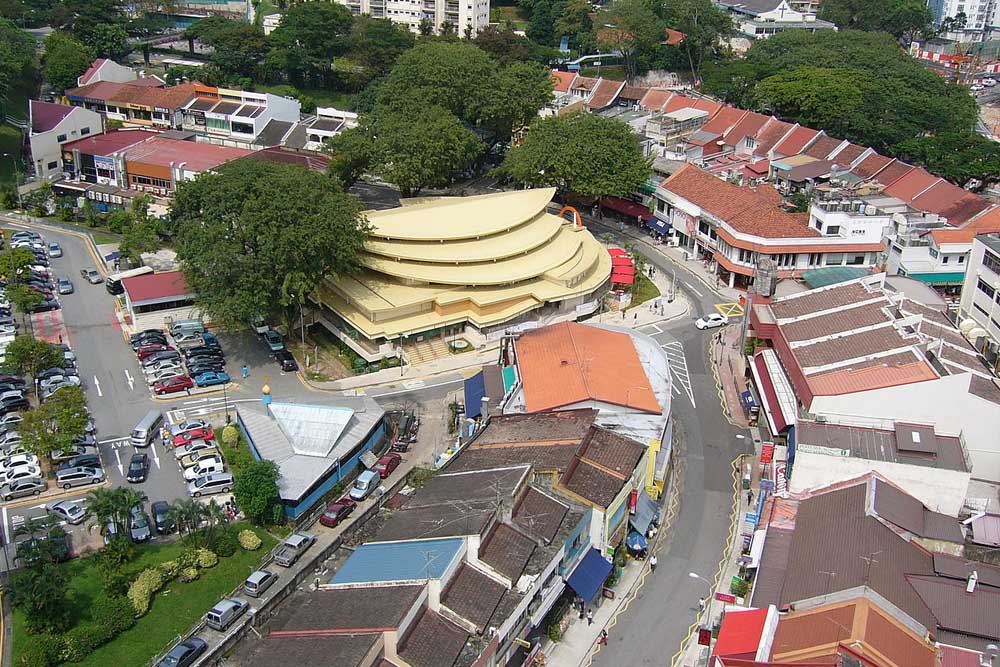 Holland Village, often abbreviated as Holland V, is a neighbourhood located along the boundary between the planning areas of Bukit Timah and Queenstown in the Central Region of Singapore.
Holland Village is a popular shopping and dining destination for younger Singaporeans and expatriates. It is dominated by and often visited solely for its eateries and watering holes, along with some specialist shops. The area is served by its own MRT station, which opened in 2011.
Why invest in Stirling Residences?
Developed by the joint venture of Hong Kong-listed developer Logan Property Holdings and Chinese developer Nanshan Group
Good connectivity via Queenstown MRT station, Ayer Rajah Expressway and Queenstown Stn Bus Stop
Various Education Insitution nearby: Masjid Mujahidin Kindergarten, Blangah Rise Primary School, Bukit Merah Secondary School, Anglo-Chinese Junior College (ACJC), Management Development Institute of Singapore (MDIS) Campus, and ISS International School
Site area is 227,222 square feet/ 21,190 square metres
Alexandra Village Food Centre, Tanglin Halt Food Centre, Alexandra Central (U/C), Queensway Shopping Centre, Sheng Siong (Tanglin Halt) Giant (Redhill Close), IKEA Alexandra are in the vicinity