Living among the natural landscape is like living in love.
Natural life is the real thing when coming to Northumberland Residences. With more than 50 in-house amenities specifically designed to enhance physical fitness as well as complete relaxation, relaxation has never been easier. The green forest proliferates with life, giving you a wonderful and joyful feeling every time you arrive. Find a home designed with your mind in mind for maximum enjoyment.
Enjoy the freedom of creating a space that's convenient for you with friends, family, and lovers. Treat your mind and body in the swimming pool and the trees around the lake. Read a book in the lush garden, or take a stroll along the lush garden path. A great tip for the weekend.
Building a quality life inside and out with modern landscape design combining nature, you will have barbecues with your loved ones in the green space. Or enjoy working out at the gym, yoga room or jogging around the area. Northumberland Residences @District 08 is truly a wonderful residence that anyone wishes for.
Created in various sizes and layouts to suit different needs and lifestyles. Take a look at Typical Unit Layouts to find your best units mix. Do not miss!
Piccadilly Grand Site Plan
BOTANICAL ZONE 3RD LEVEL
1. Relaxation Courtyard
2. Secret Garden
3. Botanical Deck
4. Botanical Spa Pool
TRANQUILLITY ZONE 4TH LEVEL
5. Tranquillity Spa
6. Tranquillity Clubhouse
- Co-work Lounge
- Studio
- Dining Room (3rd Level)
7. Wellness Lawn
8. Wellness Lounge
VITALITY ZONE 4TH LEVEL
9. Vitality Trail
10. Gourmet Grill Pavilion
11. Pool Deck
12. Vitality Pool
13. Pool Cabana
14. Chill-Out Lounge
SOCIAL ZONE 4TH LEVEL
15. Social Clubhouse
- Gymnasium
- Changing Room
- Function Room 1 & 2
16. Multipurpose Court
17. Pool Deck
18. Family Pool
19. Social Deck
20. Kids' Play Pool
21. Kids' Play
22. Pets' Play
ANCILLARY
A. Ventilation Shaft (2ND & 3RD Level)
Water Tank (Roof Level
ARRIVAL ZONE 1ST LEVEL
1. Arrival Clubhouse
a. Welcome Reception
b. Arrival Lobby
c. Arrival Lounge
2. Guardhouse
3. Residential Drop-off
4. Smart Parcel
5. Clubhouse Lift
ANCILLARY
A. Bin Centre
(Basement 1)
B. Substation
(Basement 1)
---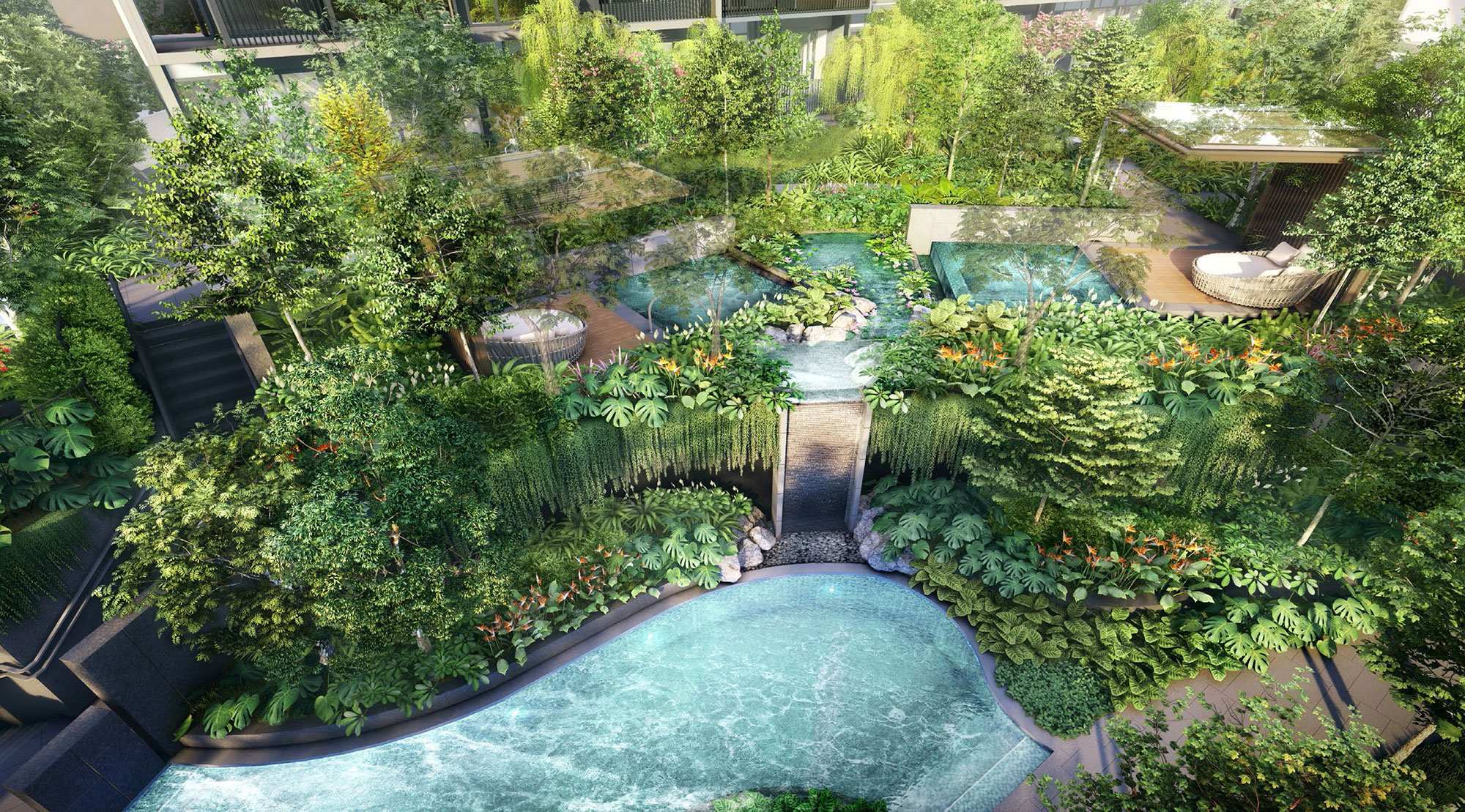 A RARE HAVEN OF TIERED GREENERY AND CASCADING WATERS
Piccadilly Grand is a luxurious residence unlike anything you've ever seen in this part of the city. A masterwork of splendour and comfort, Piccadilly Grand sets a new benchmark for those seeking city convenience with the serenity of natural beauty.
A Luxurious Welcome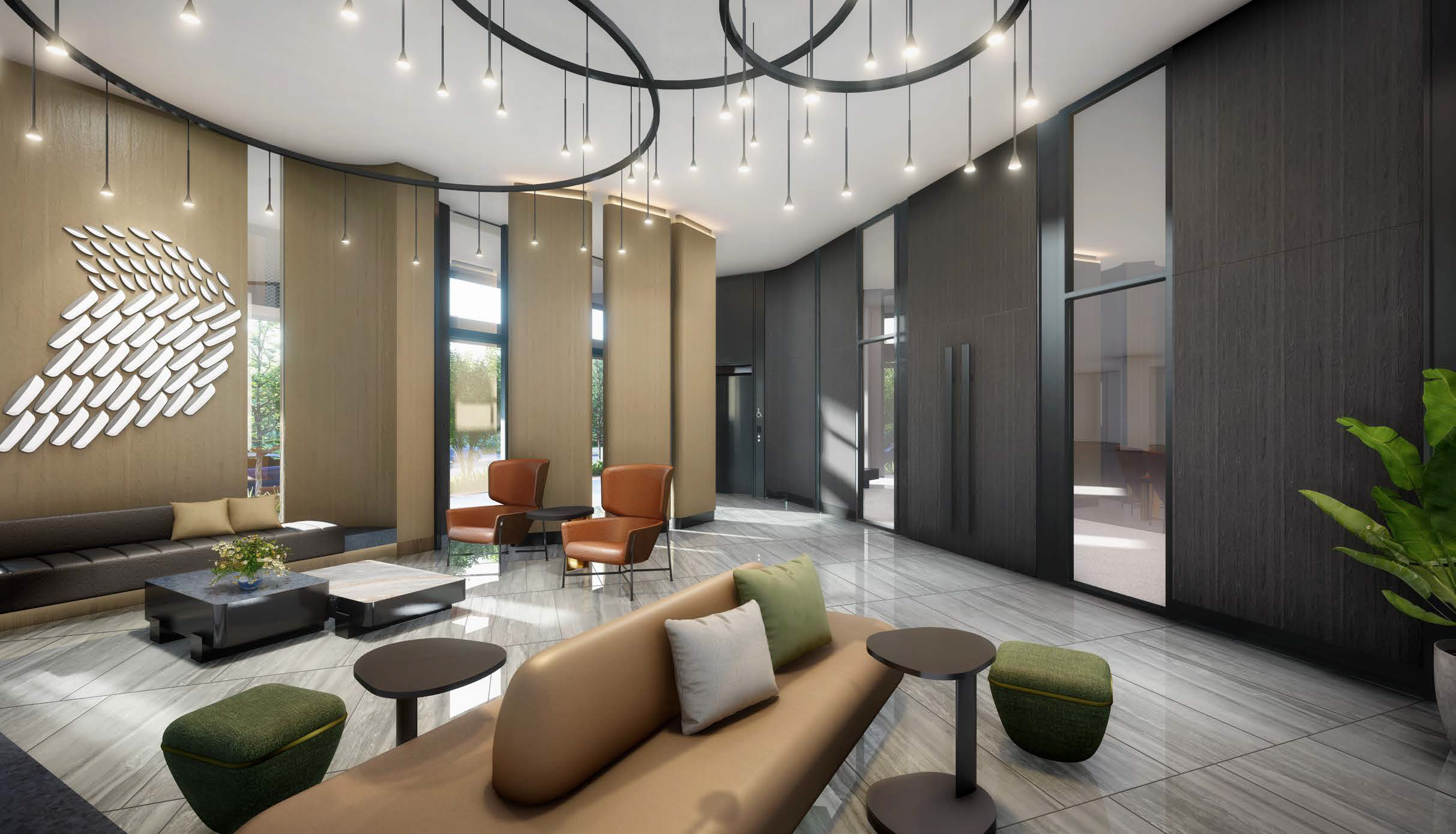 MAKE EVERY ARRIVAL A WELCOME
ARRIVAL ZONE
From the moment you step into the Arrival Zone, the scene is set for elevated living. Here, the Arrival Clubhouse will usher you and your visitors in a welcoming urban setting.
Among the array of modern features here is the Smart Parcel facility to deliver just that – a smart and efficient way of collecting your parcels with your convenience and privacy in mind.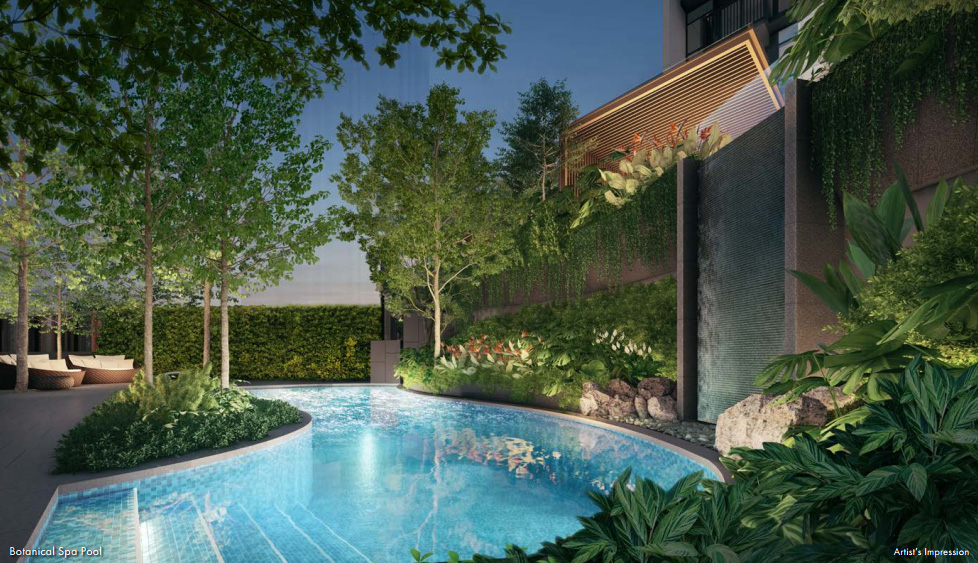 BOTANICAL AND TRANQUILLITY ZONES
Soak up the views flanked by lush greenery in the Botanical and Tranquillity Zones, as you lounge comfortably in spaces for whichever activity tickles your fancy. At the Tranquillity Clubhouse, head over to the Co-work Lounge for a Zoom meeting with more privacy, or entertain in style at the Dining Room.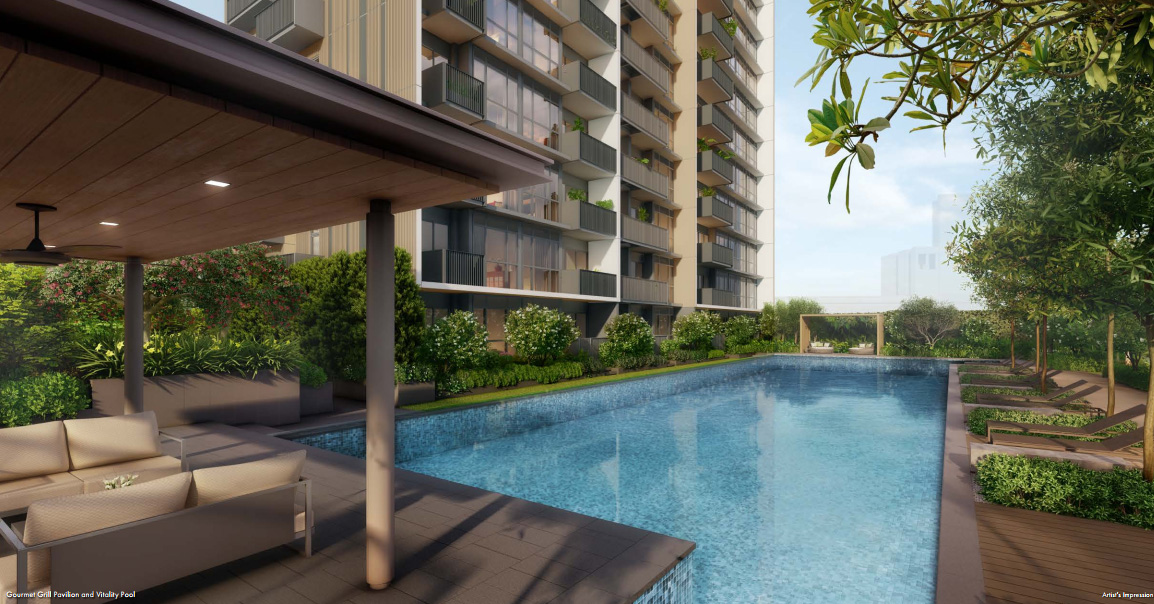 THE LUSH IDYLL FOR A NEW ZEST FOR LIFE
VITALITY ZONE
Amidst modern tropical landscaping, the Vitality Zone is a gratifying wellness hideaway. For a much-deserved me-time, make your way to the Chill-Out Lounge, or have a relaxing workout at the Vitality Pool. You'll never be far away from your next escapade such as a gathering with close friends over succulent victuals at the Gourmet Grill Pavilion.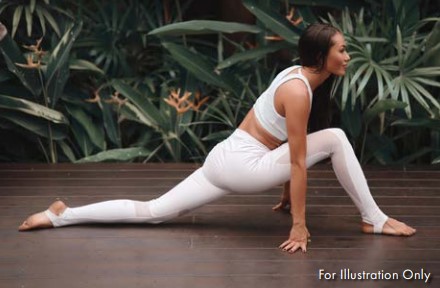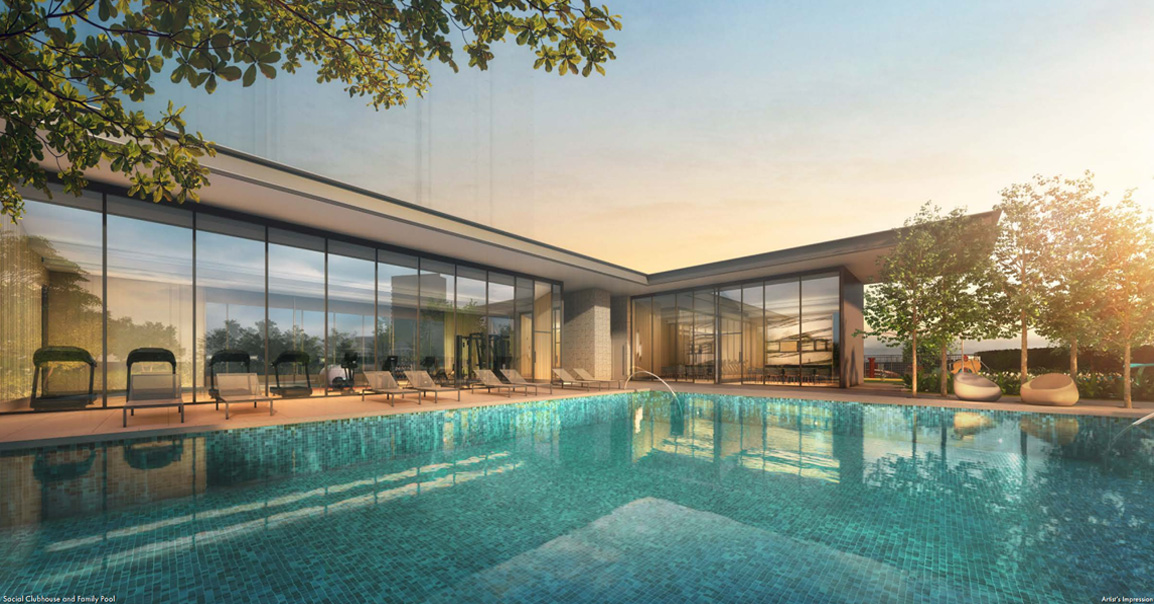 BIG LOVE, EVEN FOR THE LITTLE ONES
SOCIAL ZONE
Come together at the Social Zone where the young and (young at heart) take time out for relaxation, recreation, and rejuvenation. Have fun with the children at the Family Pool, or step into the Gymnasium to get your fitness routine on track.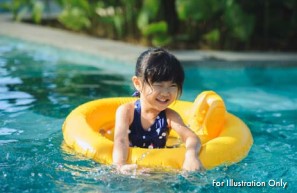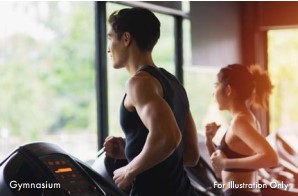 Pick Your Favourite Spot
Piccadilly Grand has three levels of facilities with an array of leisure activities for everyone, spread across five curated lifestyle zones with three clubhouses.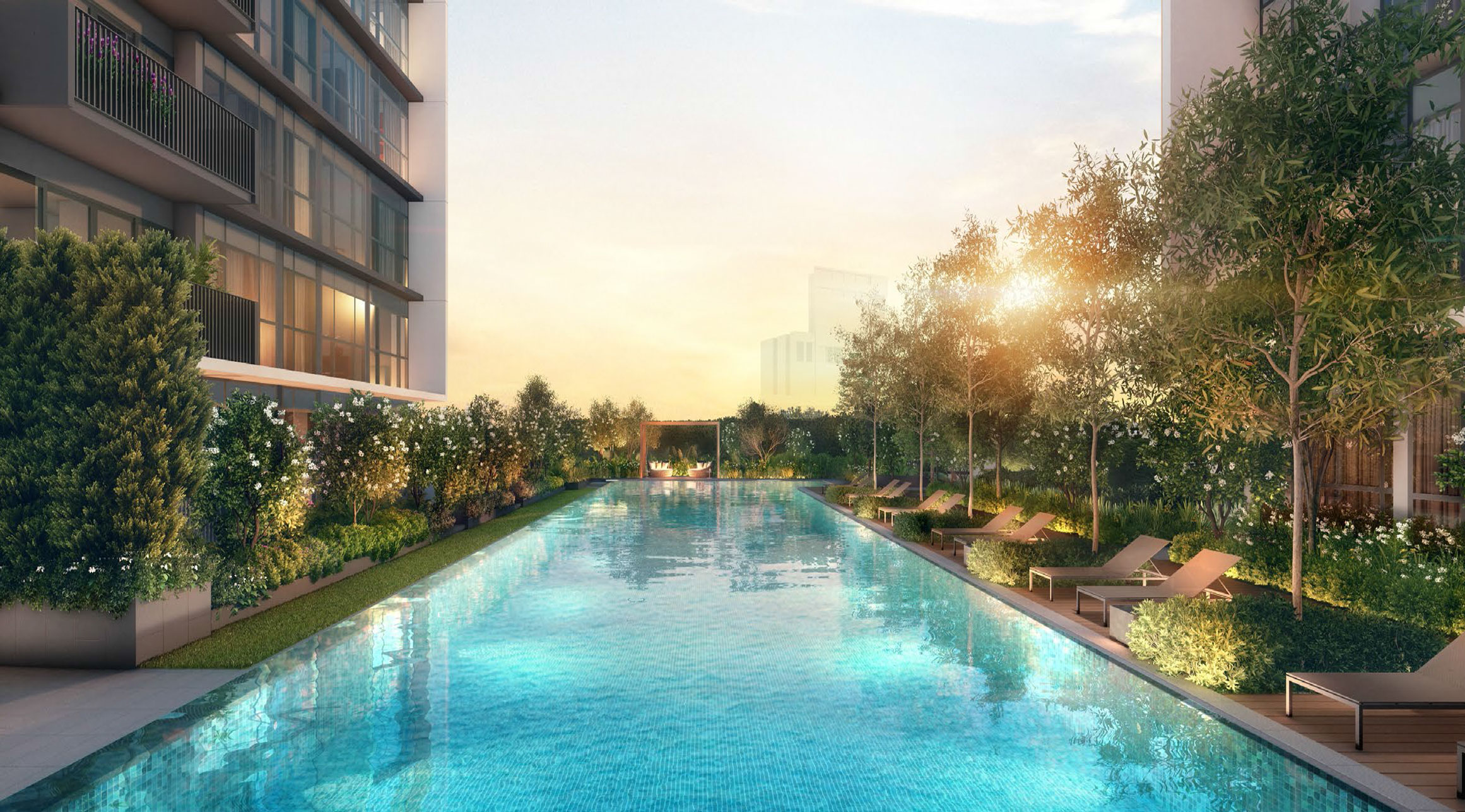 Vitality Zone
Immerse yourself in a pampering atmosphere that blends serenity and vitality - with lush vistas surrounding you as you kickstart your daily fitness regime.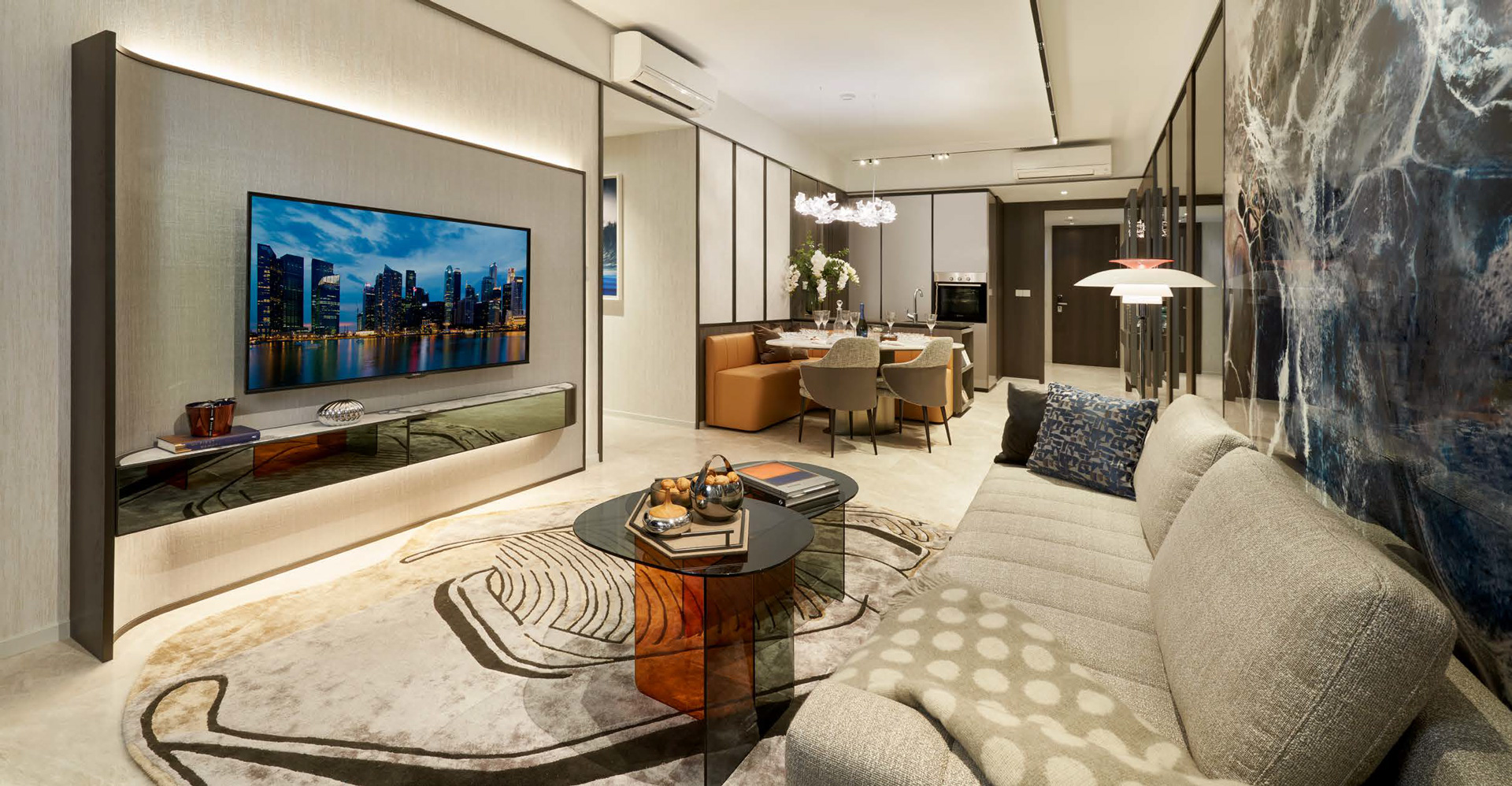 Well-Planned Living Spaces
BEAUTY - INSIDE AND OUT
Every home in Piccadilly Grand is a haven of luxury and relaxation, nestled within a landscape of harmony. Natural beauty emerges, meeting modern living with stateof-the-art facilities and smart technologies integrated with well-thought layouts.
The residences cater perfectly for today's modern lifestyles by combining flexibility of choice, from 1- to 5-bedroom units, with luxurious comfort such as polished marble flooring in the living and dining areas of 4- and 5-bedroom apartments. Enjoy greater space flexibility with the 4-bedroom dual key units or the exclusive use of a private lift with the 5-bedroom premium units.
Luxurious Sanctuary with Crafted Details
REVEL IN UNPARALLELED COMFORT
Each apartment is designed to deliver a luxurious calm, allowing you to be the best version of yourself. Throughout the bedroom, living, and dining spaces, a discerning touch of flair is expressed in the choice of materials, carpentry and quality fittings, which include kitchen appliances from Bosch as well as fittings and sanitary wares from Villeroy & Boch and Hansgrohe.
SECURITY AND SAFETY, A TAP AWAY IN YOUR SMART HOME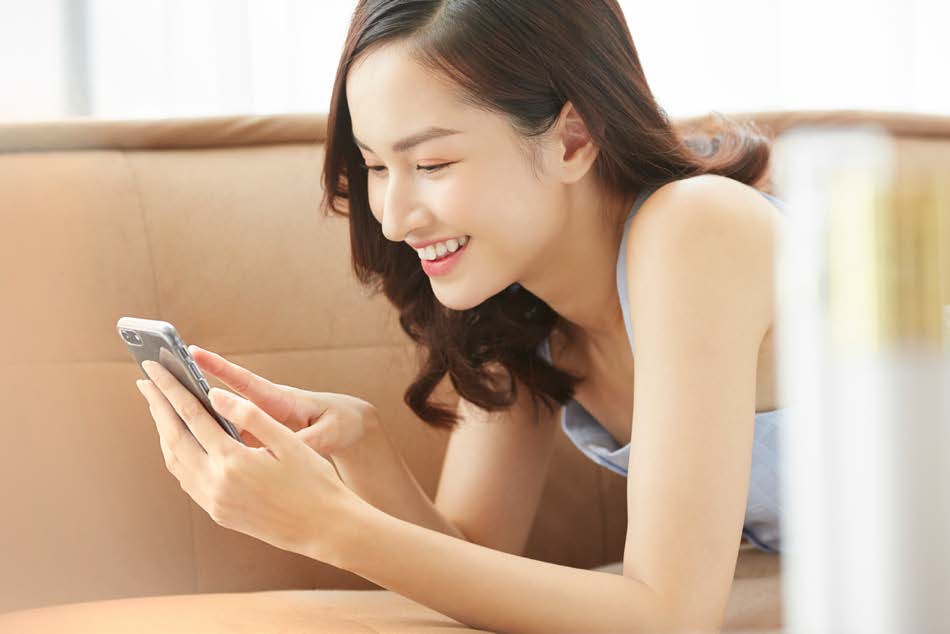 When it comes to modern security and safety features, conveniences bring comfort. A single tap brings your everyday ease to the next level – from air conditioning control to digital access to many features within the property. With a smart home taking care of these details, you can go about your daily life with peace of mind.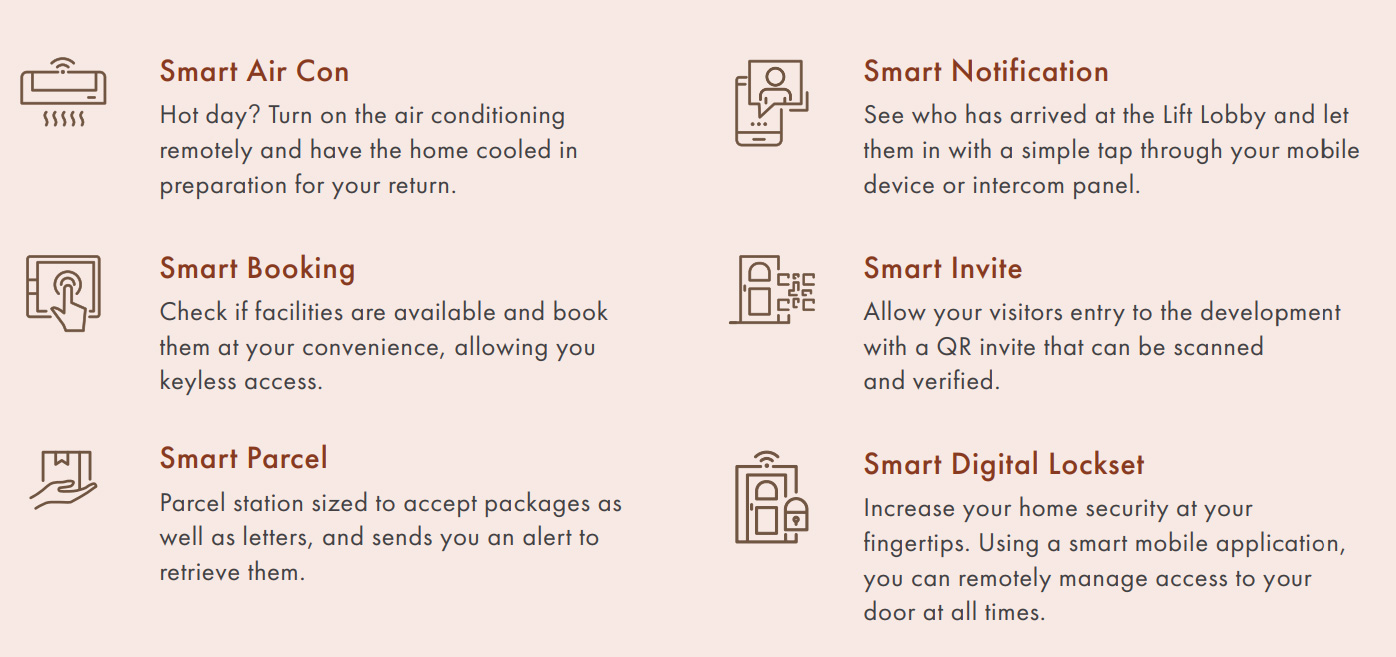 AT THE FOREFRONT OF SUSTAINABILITY